Sus­tain­able energy sources
Fol­low­ing the energy sec­tor and indus­tries, traffic the is third biggest CO2 pro­du­cer. It is the fuel qual­ity that plays a decis­ive role. On top of that, scarce fossil resources, the threat­en­ing cli­mate change, the request for envir­on­ment­ally friendly altern­at­ives and the urgently needed energy secur­ity serve as fur­ther corner­stones in the search for advanced fuels. These advanced fuels should min­im­ize the applic­a­tion of crude oil and should be developed through innov­at­ive and envir­on­ment­ally friendly tech­no­lo­gies, achiev­ing a CO2-neut­ral total bal­ance dur­ing pro­duc­tion and combustion.
The basis of advanced fuels is mostly of bio­gen­ic and syn­thet­ic ori­gin. Bio­gen­ic fuels are derived from plants, plant resid­uals and waste or manure, syn­thet­ic fuels are pro­duced chem­ic­ally. These altern­at­ive fuels are already used in many fields and are usu­ally mixed with con­ven­tion­al fuels. Bioeth­an­ol is the world's most import­ant bio­fuel, which is added over here.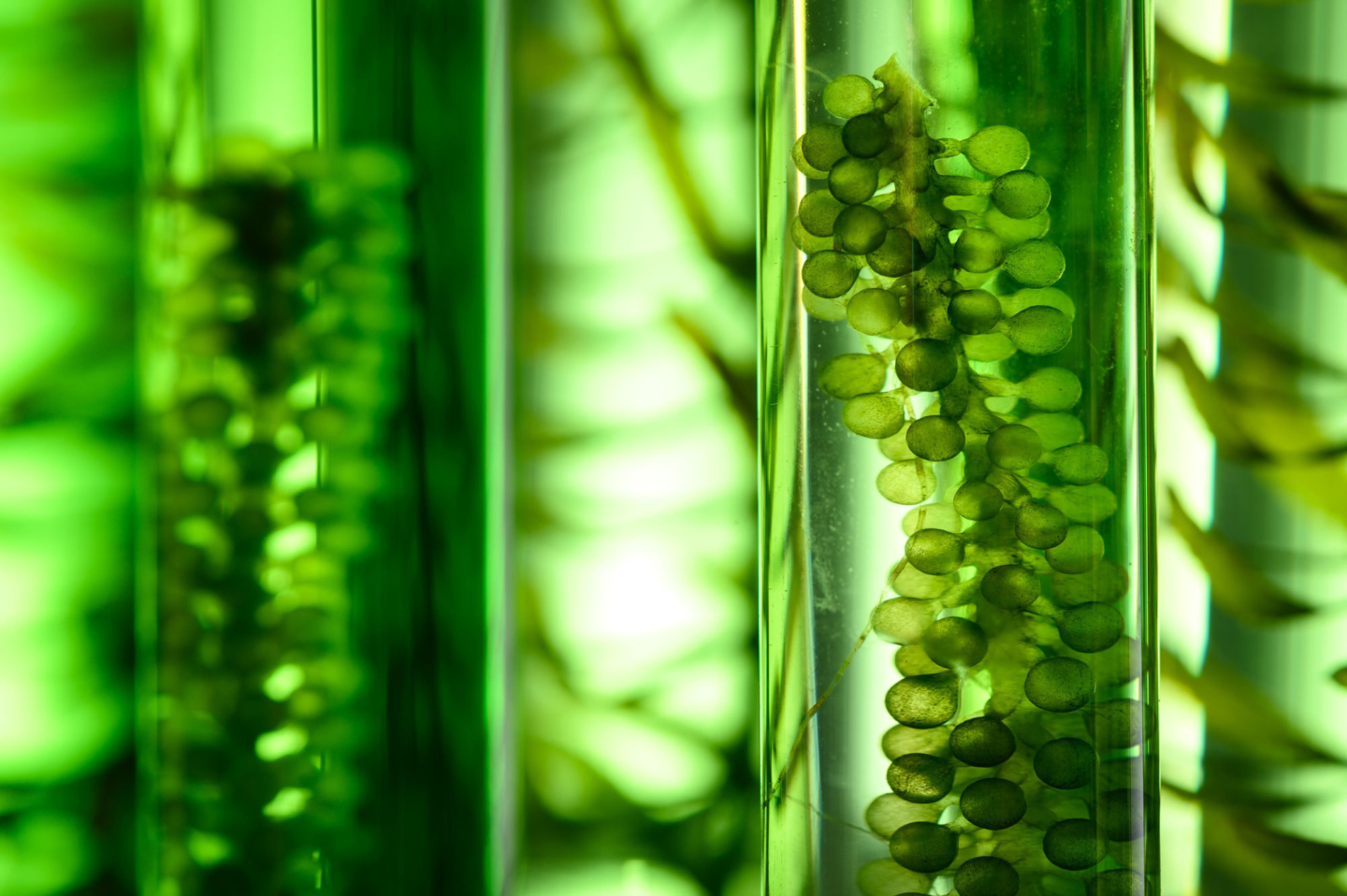 Propul­sion Mater­i­als For The Future
The bioeth­an­ol is derived through sug­ar fer­ment­a­tion from plants. Prin­cip­ally, sug­ary, starchy or cel­lu­losic plants are appro­pri­ate. In Ger­many, espe­cially wheat, rye or sug­ar beets can be con­sidered. In addi­tion, there are bioker­osene, derived from algae and meth­ane, which are pro­duced through renew­able energy sources from car­bon diox­ide (Power-to-Gas).
The num­ber of advanced fuels, not derived from food but pro­duced by pre­dom­in­antly loc­al feed­stock between 2021 to 2030, is determ­ined by three factors: prof­it­ab­il­ity at a cer­tain degree of polit­ic­al sup­port, avail­ab­il­ity of feed­stock and the speed at which new refiner­ies for advanced bio­fuels are built. The policies of the new EU-dir­ect­ive on renew­able ener­gies until 2030 (RED II) define the tar­get of 27% of renew­able ener­gies by fuel sup­pli­ers in 2030. Of these 27 %, 14 % of renew­able ener­gies should be con­sumed by road and rail traffic.
This new fuel gen­er­a­tion bears great eco­nom­ic poten­tial due to innov­at­ive tech­no­lo­gies, great effi­ciency and decreased need for space. Based on the high invest­ment costs, sim­il­arly to the fund­ing of e‑mobility and the hydro­gen strategy, polit­ics is again deman­ded to pro­mote the build­ing of capa­city by cor­res­pond­ing invest­ment incent­ives. In a best-case scen­ario, altern­at­ive bio­fuels can foster the achieve­ment of cli­mate pro­tec­tion goals.
For a gen­er­al over­view of the sus­tain­able fuels avail­able on the mar­ket, we have developed an inter­act­ive mat­rix on ​"Sus­tain­able Fuels" in the EU pro­ject ​"SUN­LI­QUID", based on the bro­chure ​"Advanced Bio­fuels". It provides an over­view of the feed­stocks and pro­cesses used, as well as the res­ult­ing products with the respect­ive tech­no­lo­gies and respons­ible com­pan­ies. Feel free to take a look at it!
News
Pilot plant marks crit­ic­al mile­stone towards com­mer­cial­iz­a­tion, allow­ing pro­to­type pro­duc­tion and test­ing of pro­duc­tion runs

Research­ers at the Uni­ver­sity of Cali­for­nia, San Diego (UCSD) have developed a deep learn­ing soft­ware, named EUGENe (gen­om­ic ele­ments with neur­al nets), to aid in the study of gene regulatory…

In 2020, two sci­ent­ists were awar­ded Nobel Prize for the usage dis­cov­ery of CRISPR/​Cas9 genet­ic scis­sors as a gene edit­ing tool. Three years after, the UK author­it­ies approved the first CRIS­PR Drug…

Start-ups become change­makers — apply now! — Innov­a­tion Chal­lenge 2024 endowed with 25,000 euros

Plat­form for the con­jug­a­tion of pro­teins is to find broad applic­a­tion in drug devel­op­ment and diagnostics

08. — 09.11.2023 | Cologne
Page 1 of 111 2 3 4
Events
05.12.2023 | Stock­holm, Sweden

12. — 13.12. 2023 | Berlin

22. — 23.01.2024 | Berlin
Page 1 of 27 2 3 4