Sus­tain­able energy sources
Fol­low­ing the energy sec­tor and indus­tries, traffic the is third biggest CO2 pro­du­cer. It is the fuel qual­ity that plays a decis­ive role. On top of that, scarce fossil resources, the threat­en­ing cli­mate change, the request for envir­on­ment­ally friendly altern­at­ives and the urgently needed energy secur­ity serve as fur­ther corner­stones in the search for advanced fuels. These advanced fuels should min­im­ize the applic­a­tion of crude oil and should be developed through innov­at­ive and envir­on­ment­ally friendly tech­no­lo­gies, achiev­ing a CO2-neut­ral total bal­ance dur­ing pro­duc­tion and combustion.
The basis of advanced fuels is mostly of bio­gen­ic and syn­thet­ic ori­gin. Bio­gen­ic fuels are derived from plants, plant resid­uals and waste or manure, syn­thet­ic fuels are pro­duced chem­ic­ally. These altern­at­ive fuels are already used in many fields and are usu­ally mixed with con­ven­tion­al fuels. Bioeth­an­ol is the world's most import­ant bio­fuel, which is added over here.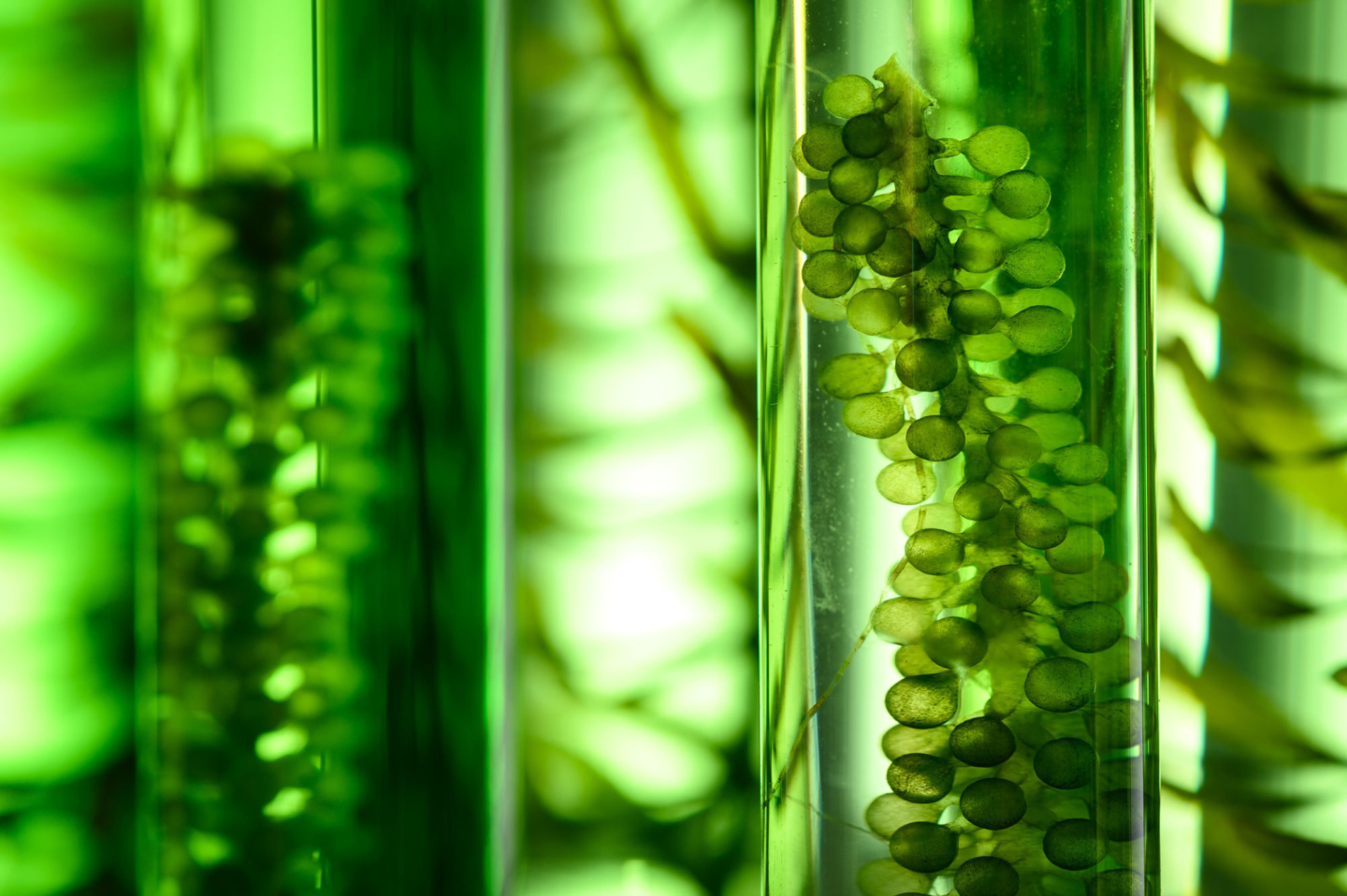 Propul­sion Mater­i­als For The Future
The bioeth­an­ol is derived through sug­ar fer­ment­a­tion from plants. Prin­cip­ally, sug­ary, starchy or cel­lu­losic plants are appro­pri­ate. In Ger­many, espe­cially wheat, rye or sug­ar beets can be con­sidered. In addi­tion, there are bioker­osene, derived from algae and meth­ane, which are pro­duced through renew­able energy sources from car­bon diox­ide (Power-to-Gas).
The num­ber of advanced fuels, not derived from food but pro­duced by pre­dom­in­antly loc­al feed­stock between 2021 to 2030, is determ­ined by three factors: prof­it­ab­il­ity at a cer­tain degree of polit­ic­al sup­port, avail­ab­il­ity of feed­stock and the speed at which new refiner­ies for advanced bio­fuels are built. The policies of the new EU-dir­ect­ive on renew­able ener­gies until 2030 (RED II) define the tar­get of 27% of renew­able ener­gies by fuel sup­pli­ers in 2030. Of these 27 %, 14 % of renew­able ener­gies should be con­sumed by road and rail traffic.
This new fuel gen­er­a­tion bears great eco­nom­ic poten­tial due to innov­at­ive tech­no­lo­gies, great effi­ciency and decreased need for space. Based on the high invest­ment costs, sim­il­arly to the fund­ing of e‑mobility and the hydro­gen strategy, polit­ics is again deman­ded to pro­mote the build­ing of capa­city by cor­res­pond­ing invest­ment incent­ives. In a best-case scen­ario, altern­at­ive bio­fuels can foster the achieve­ment of cli­mate pro­tec­tion goals.
News
The new report provides a com­pre­hens­ive under­stand­ing of today's car­bon flows and what it means to replace fossil car­bon with renew­able car­bon in the mater­i­als and chem­ic­als sectors.

With the aim of tak­ing the world­wide first lignin-based bioaero­gels developed by aero­gel-it to the next level, aero­gel-it and Fiben­ol have col­lab­or­ated to use the Fiben­ol bio­ma­ter­i­al LIGNOVA as a…

Swiss Start-Up ​"Mirai Foods" pro­duces first cul­tiv­ated tender steak

Do you want to work in the field of sci­ence communication?

UPM Bio­chem­ic­als und die HAER­TOL Chemie GmbH gaben eine Entwicklung­s­part­ner­schaft bekan­nt, die die Ein­führung erneuerbar­er, nach­halti­ger Mater­i­ali­en aus der Forstwirtschaft auf dem Automobilmarkt…

BRAIN Biotech and AMSilk cooper­ate to devel­op high-per­form­ance bio-based pro­tein fibers
Page 1 of 106 2 3 4
Events
March 29 — 30th 2023 | Rotterdam

April, 19th- 20th 2023 | Cologne (hybrid)

May, 7th — 10th 2023 | Copenhagen
Page 1 of 13 2 3 4