Digit­iz­a­tion, mod­el­ing and arti­fi­cial intelligence
Step by step, most indus­tries will be con­cerned with the inter­con­nec­ted­ness through the Inter­net of Things (IoT). In this sense, the digit­al pro­gress will also affect bio­tech­no­logy: whole new ways of indus­tri­al pro­duc­tion, in health care or food will be cre­ated. New tech­no­lo­gic­al applic­a­tions are sup­posed to improve research and ther­apies in bio­tech­no­logy and med­ic­al engin­eer­ing. They also con­trib­ute to easi­er and more effect­ive mon­it­or­ing and gov­ern­ing of pro­cesses. A few examples are petri dishes that are equipped with integ­rated sys­tems to mon­it­or cul­tiv­a­tion con­di­tions, autom­ized labs and lab-assist­ance-sys­tems that are set up with Aug­men­ted Real­ity, OR-instru­ments that con­tain track­ing func­tions, or react­ors con­tain­ing (soft) sensors that are com­bined with deep learn­ing mon­it­or and steer the pro­duc­tion process.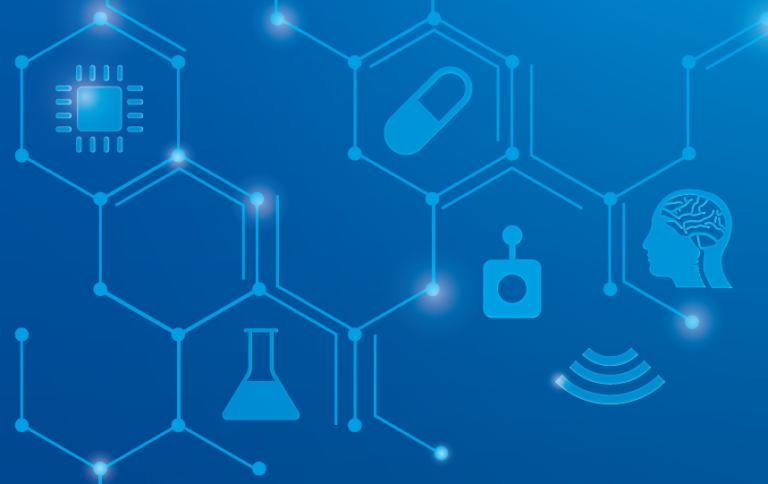 Digit­al Twins and Arti­fi­cial Intelligence
In the future, the vir­tu­al part of pro­cess mon­it­or­ing and con­trol will be more often con­duc­ted via digit­al twins. These ima­gin­ary entit­ies of a real object or pro­cess link the obtained data – com­pared to a pure com­puter mod­el – with algorithms to pre­dict fur­ther incid­ents. In only a few years' time, soft­ware-based pro­cess assist­ants will dis­trib­ute his­tor­ic­al and live data with­in seconds and provide the ideal­ized pro­cess con­di­tions to the con­nec­ted instru­ments. In a more dis­tant future, AI will pro­pose exper­i­ment­al designs or cre­ate whole new biopro­cessing path­ways for deman­ded molecules – by the help of syn­thet­ic bio­tech­no­logy, among others.
Net­works
Bio­Med-IoT

The Inter­net of Things is regarded as a sub­stan­tial, future field of devel­op­ment for pro­found innov­a­tions. This devel­op­ment also holds true…
News
Glob­al food play­er invests in new biotech star­tup to part­ner and cre­ate a new and dis­rupt­ive gen­er­a­tion of plant-based foods.
Page 1 of 1
Events
2. — 3. Novem­ber 2022 | Hamburg
Page 1 of 1