News
The Bel Group Invests in Cli­max Foods to Cre­ate New Gen­er­a­tion of ​
"

Best in Class" Vegan Cheese
21.04.2023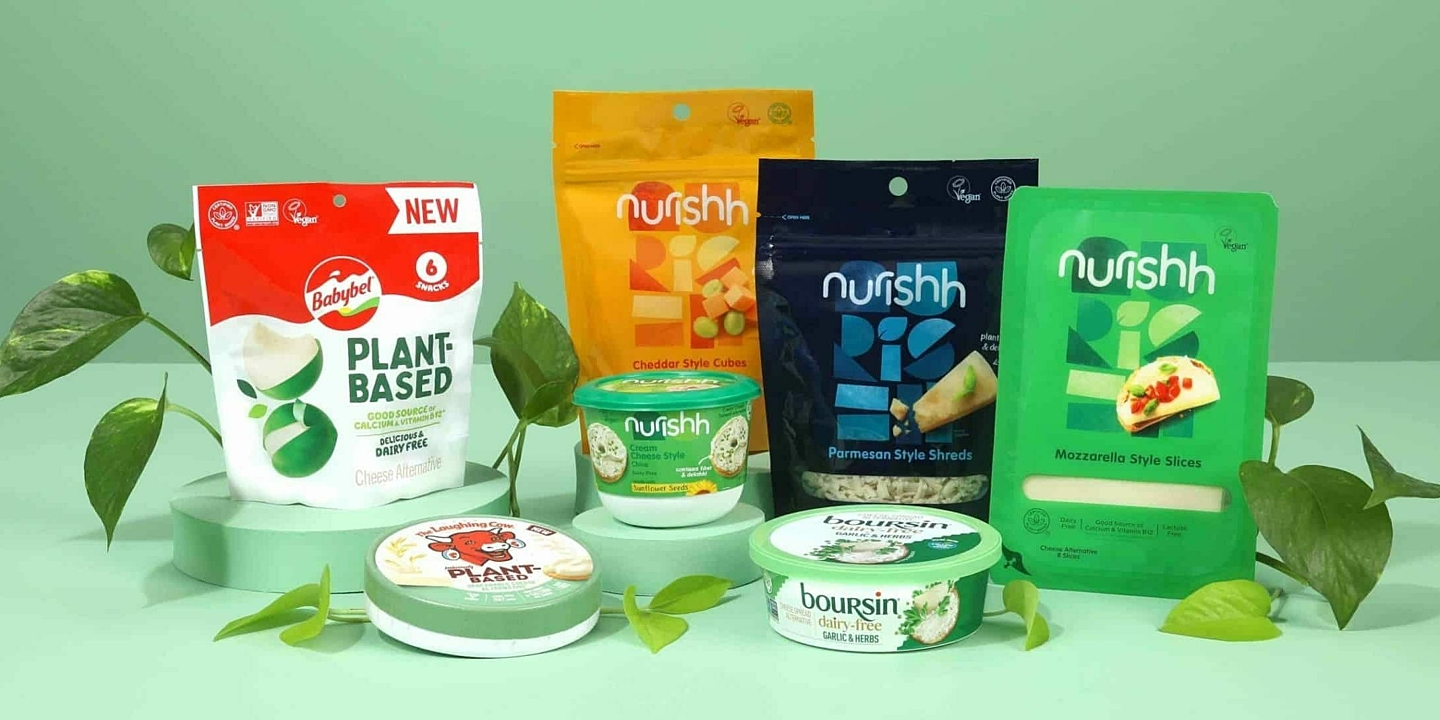 Glob­al cheese lead­er The Bel Group and biotech star­tup Cli­max Foods announce a part­ner­ship to intro­duce a new gen­er­a­tion of ​"zero com­prom­ise" plant-based cheese. By lever­aging Climax's data sci­ence and arti­fi­cial intel­li­gence, the two com­pan­ies will co-cre­ate plant-based ver­sions of Bel Group's Laugh­ing Cow®, Kiri®, Boursin®, Baby­bel® and Nur­ishh® brand cheeses. Bel also reveals it has acquired an equity stake in Cli­max Foods for an undis­closed amount.
"It is excel­lent news for the plant-based cheese market"
Described as ​"best in class", the new cheeses aim to be indis­tin­guish­able from their dairy coun­ter­parts while being nutri­tious, afford­able and car­ry­ing a lower car­bon foot­print. The upcom­ing products appear to be dif­fer­ent from the dairy-free Baby­Bel and Boursin that Bel Group has released in the US and Canada in recent years.
The part­ner­ship will util­ize Climax's power­ful pre­dict­ive ana­lyt­ics and AI, which enable a deep­er under­stand­ing of anim­al-based foods at the molecu­lar level. The star­tup uses this know­ledge to rep­lic­ate anim­al-based products, includ­ing cheese, with plant-based ver­sions that offer match­ing tex­ture, fla­vor, and nutri­tion density.
Accord­ing to Cli­max, its AI-driv­en product devel­op­ment sig­ni­fic­antly reduces the time required to cre­ate plant-based recipes from the vast plant king­dom. By com­par­is­on, the com­pany states, it would take bil­lions of years to cre­ate the same recipes using tra­di­tion­al product devel­op­ment methods.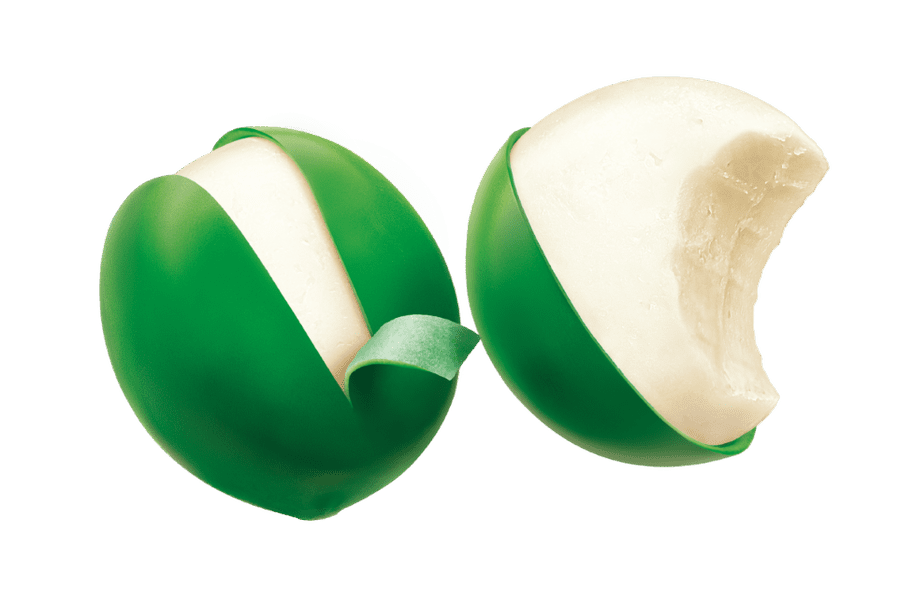 "Food is a key lever to address cli­mate change, and we, at Bel, have a strong determ­in­a­tion to explore new ter­rit­or­ies and devel­op innov­at­ive solu­tions that will define the future of food, for all," said Cécile Béli­ot, CEO of the Bel Group. ​"The products we will devel­op in part­ner­ship with Cli­max have the poten­tial to make a big dif­fer­ence: they can meet the three-fold chal­lenge of sus­tain­able, nutri­tious, and access­ible. This col­lab­or­a­tion epi­tom­izes our co-innov­a­tion strategy by com­bin­ing their dis­tinct­ive tech­no­lo­gic­al data sci­ence and AI plat­forms and expert­ise with Bel's pion­eer­ing and his­tor­ic­al knowledge."
"Sig­ni­fic­ant pos­it­ive impact"
"AI and data can be game changers in food in terms of deliv­er­ing optim­al taste and tex­ture while at the same time mak­ing it afford­able and sus­tain­able," said Dr. Oliv­er Zahn, CEO and founder of Cli­max Foods. ​"Evolving recipes over time is what we've been doing for hun­dreds of years. In addi­tion to chan­ging con­sumer pref­er­ences, cli­mate change requires us to accel­er­ate the evol­u­tion of food. Togeth­er with Bel, we can make a sig­ni­fic­ant pos­it­ive impact so that people and the plan­et are bet­ter off."
Climax's food sci­ent­ists have already suc­ceeded in cre­at­ing vari­ous pro­to­types of spe­cialty cheeses, includ­ing blue, brie, feta, and goat vari­et­ies. This month, the com­pany plans to begin rolling out its blue cheese, known as Cli­max Blue, to food ser­vice oper­at­ors across the US.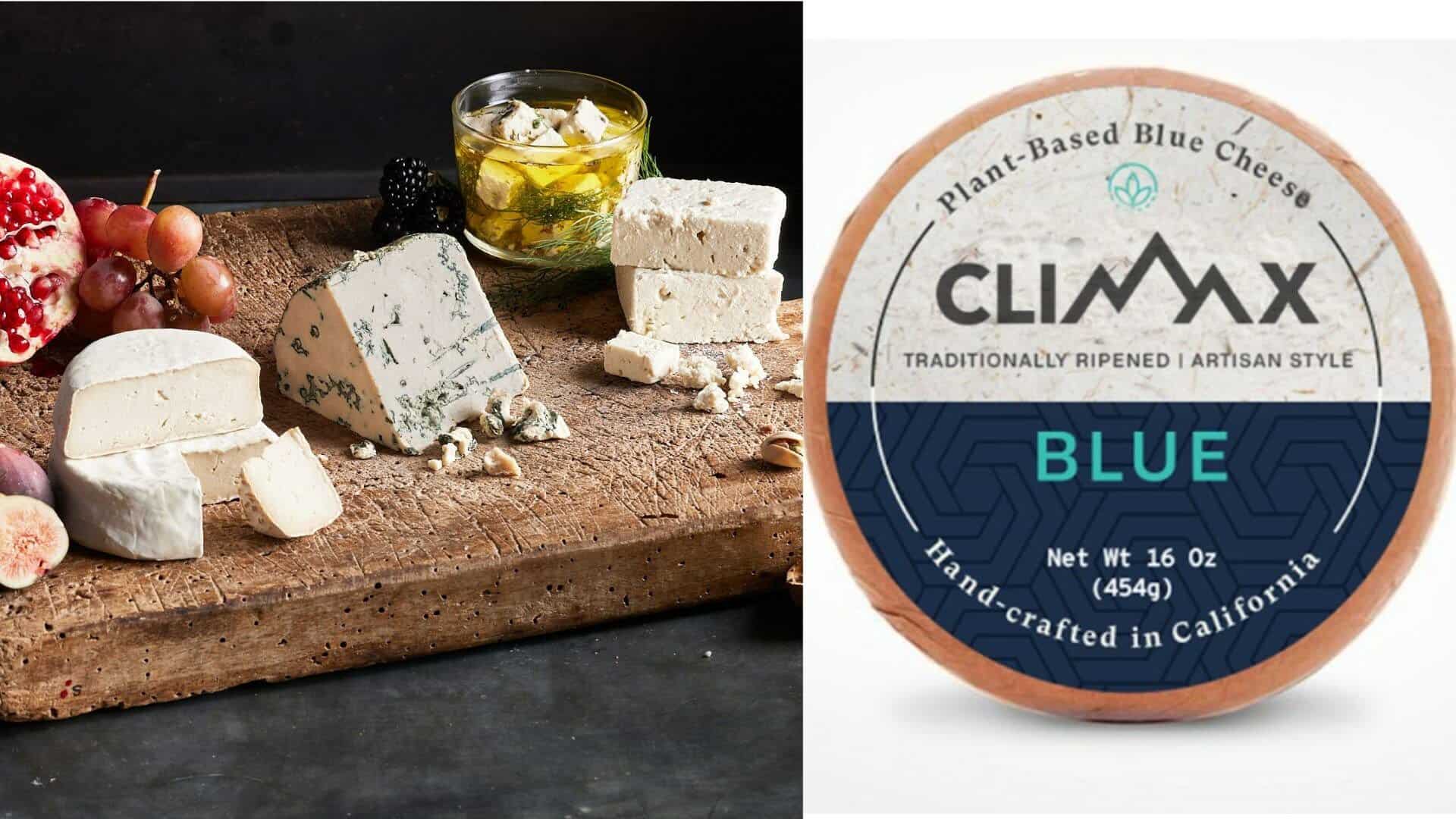 Launch­ing in 2024
The part­ner­ship with Bel Group will help meet the chal­lenge of scal­ing up quickly and effect­ively, the star­tup says. Bel states it brings deep cheese expert­ise and innov­a­tion cap­ab­il­it­ies, as well as a strong ​"road to mar­ket" that will make these dairy-free cheeses more widely access­ible through its icon­ic brands.
Bel aims to launch the products in the US and Europe by the end of 2024. The com­pany notes this will con­trib­ute to its goal of achiev­ing a port­fo­lio bal­ance of 50 per­cent dairy products and 50 per­cent plant-based/­fruit products.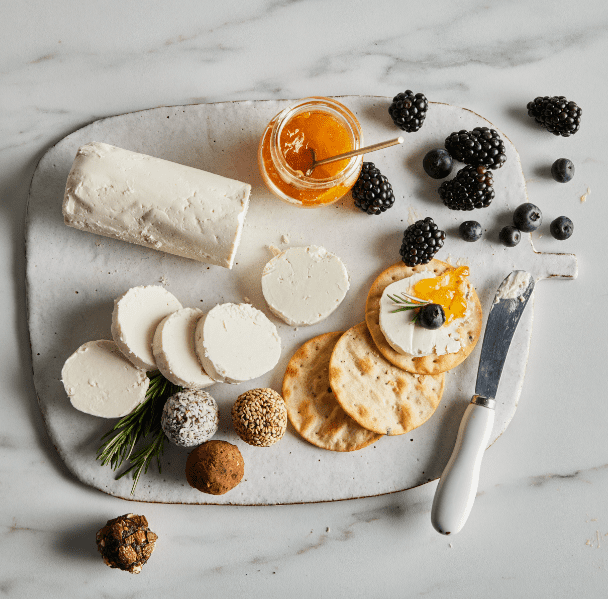 "Our group has always dis­tin­guished itself in its abil­ity to dare and change the game with its innov­at­ive products," said Car­oline Sorlin, Chief Ven­ture Officer of Bel. ​"The chal­lenge of the food trans­ition is so big that col­lab­or­at­ive innov­a­tion and the mer­ging of skills is imper­at­ive. This part­ner­ship is def­in­itely a source of pride, but above all, it is excel­lent news for the plant-based cheese market."
Source