Press release
IBB

Net­zwerk GmbH will act as cent­ral con­tact point for bio-based nan­o­ma­ter­i­als in Europe
03.12.2021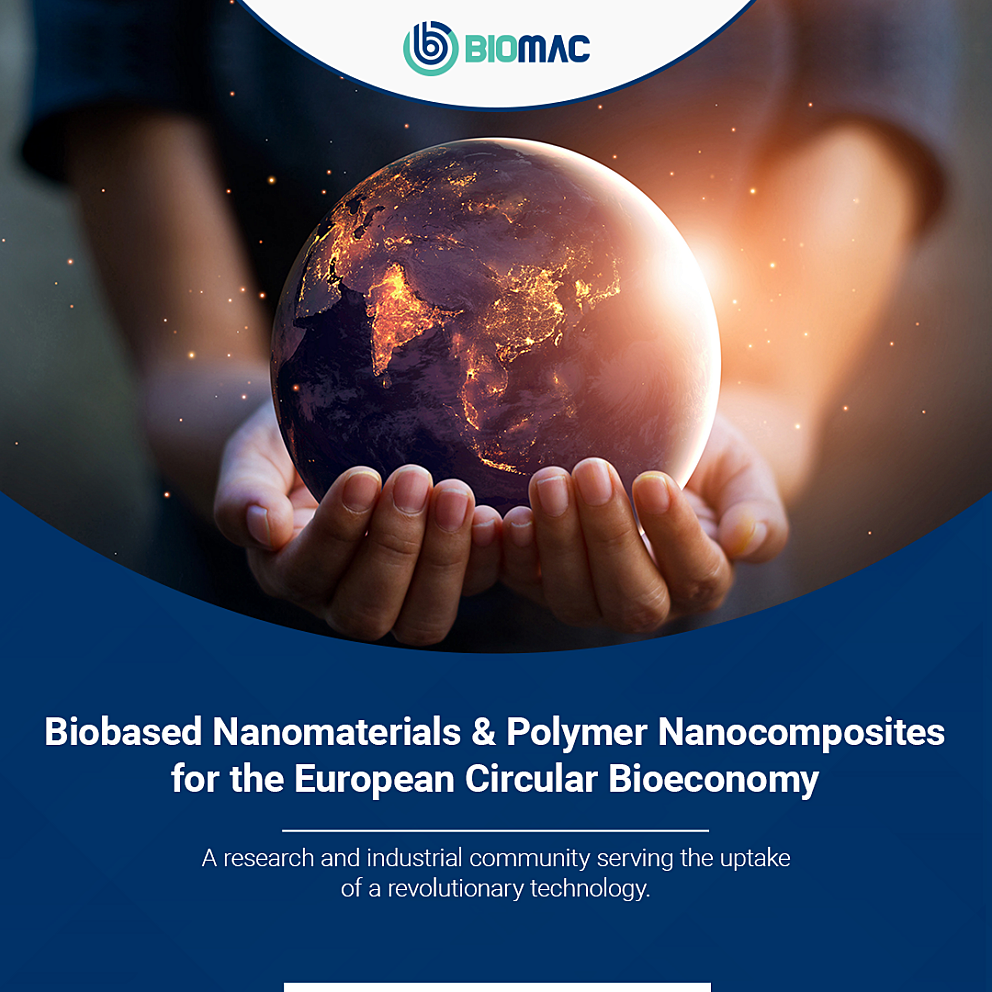 Munich,

03

.

12

.

2021

(Presse­Box) — In the begin­ning of Septem­ber

2021

, the

IBB

Net­zwerk GmbH became an offi­cial part­ner in the European pro­ject ​

"

BIO­MAC

" — the European Sus­tain­able BIO-based nan­o­MA­ter­i­als Com­munity, www​.bio​mac​-oitb​.eu. Here, the

IBB

assumes the inter­face func­tion of a ​

"

Single Entry Point" (

SEP

) and medi­ates between inter­ested cus­tom­ers wish­ing to have new products developed sus­tain­ably and more than

30

pro­ject part­ners from all over Europe who are put­ting togeth­er the new pro­duc­tion pro­cesses. Goal of the pro­ject, which is fun­ded with more than

14

mil­lion euros and coordin­ated by the Aris­totle Uni­ver­sity of Thes­saloniki, is to advance nov­el devel­op­ments in the field of sus­tain­able nan­o­ma­ter­i­als from plant-based raw mater­i­als and take them from labor­at­ory pro­ject to oper­a­tion­al prototype.

What is it about?

Due to their unique chem­ic­al and phys­ic­al prop­er­ties, nan­o­ma­ter­i­als find applic­a­tions in a wide range of research fields and indus­tries. In order to exploit their poten­tial in a sus­tain­able envir­on­ment, the

BIO­MAC

pro­ject was launched in Janu­ary

2021

. Poly­mers and nan­o­ma­ter­i­als derived from renew­able raw mater­i­als are to be brought togeth­er to form innov­at­ive com­pos­ite mater­i­als and find applic­a­tions in five test cases from the agri­cul­ture, auto­mot­ive, pack­aging, cloth­ing and con­struc­tion indus­tries.

17

pilot pro­duc­tion plants and

11

ser­vice part­ners cov­er the entire value chain in an open innov­a­tion test bed struc­ture (

OITB

), from pro­duc­tion and mar­ket­ing to sus­tain­ab­il­ity ana­lys­is. In the second year of the four-year pro­ject, an open call for applic­a­tions will allow an addi­tion­al five test cases to use the entire

OITB

for their bio-nan­o­ma­ter­i­al development.

The first and cent­ral point of con­tact for new and exist­ing users of the test envir­on­ment is the Single Entry Point, which is now rep­res­en­ted by the

IBB

Net­zwerk GmbH. In this role, the

IBB

medi­ates between pro­ject mem­bers and cli­ents, eval­u­ates applic­a­tions and con­cludes con­tracts on behalf of all core pro­ject partners.

Added value

The

BIO­MAC

pro­ject's open test­ing envir­on­ment offers com­pan­ies the unique oppor­tun­ity to devel­op all aspects of their bio-nan­o­product devel­op­ment under one con­cep­tu­al umbrella, from the labor­at­ory level to the pro­to­type. Users of the test envir­on­ment profit from the expert­ise of part­ners from

12

European coun­tries, includ­ing

11

SMEs,

3

large com­pan­ies and

3

asso­ci­ations, as well as sev­er­al renowned sci­entif­ic insti­tu­tions. With the

IBB

,

BIO­MAC

has now gained an

SEP

with years of exper­i­ence in nation­al and inter­na­tion­al net­work man­age­ment and a strong pro­ject focus on indus­tri­al bio­tech­no­logy and sus­tain­able economics.

Test cases wanted

A key aspect of the

BIO­MAC

pro­ject is the eval­u­ation of the

OITB

concept, its struc­ture and the ser­vices offered via so-called test cases (TECs). In addi­tion to the project's intern­al TECs, the call for extern­al pro­pos­als con­sti­tutes an import­ant mile­stone of the second pro­ject year. The

2022

Open Call will there­fore be an import­ant save-the-date for com­pan­ies who wish to take their sus­tain­able bio-nan­o­product idea to the next level and would like to use the infra­struc­ture, expert­ise and pro­ject man­age­ment of this unique, open innov­a­tion envir­on­ment free of charge.

About

BIO­MAC

 — European Sus­tain­able BIObased nan­o­MA­ter­i­als Community



BIO­MAC

is an Innov­a­tion Action (

IA

) star­ted in Janu­ary

2021

that will run until Decem­ber

2024

. The pro­ject has received fund­ing from the European Union's Hori­zon

2020

Research and Innov­a­tion Pro­gramme under Grant Agree­ment No.

952941

.

EU

's con­tri­bu­tion is €

14

807

314

,

50

on a total budget of €

16

596

702

,

50

.

Part­ners:

AUTH

,

EUBIA

,

BEECO

,

LTU

,

BBEU

,

LIST

,

RISE

,

ATB

,

UED­IN

,

AIM­PLAS

,

FRAUNHOFER

,

CNANO

,

ITENE

,

AIMEN

,

POLIMI

,

DTI

,

NNT

,

IDE

,

AXIA

,

UBU

,

ABIS

,

EXELIS­IS

,

EUBP

,

UNI­PD

,

IRIS

,

RDC

,

DIAD

,

OHM

,

EVER­SIA

,

ACC

,

NOVA­MONT

,

ISQ

,

STAM

.