News
World mar­ket lead­ers take cli­mate pro­tec­tion ser­i­ously: New ini­ti­at­ive to replace fossil with renew­able car­bon wants to change the found­a­tion of the chem­ic­al industry
23.09.2020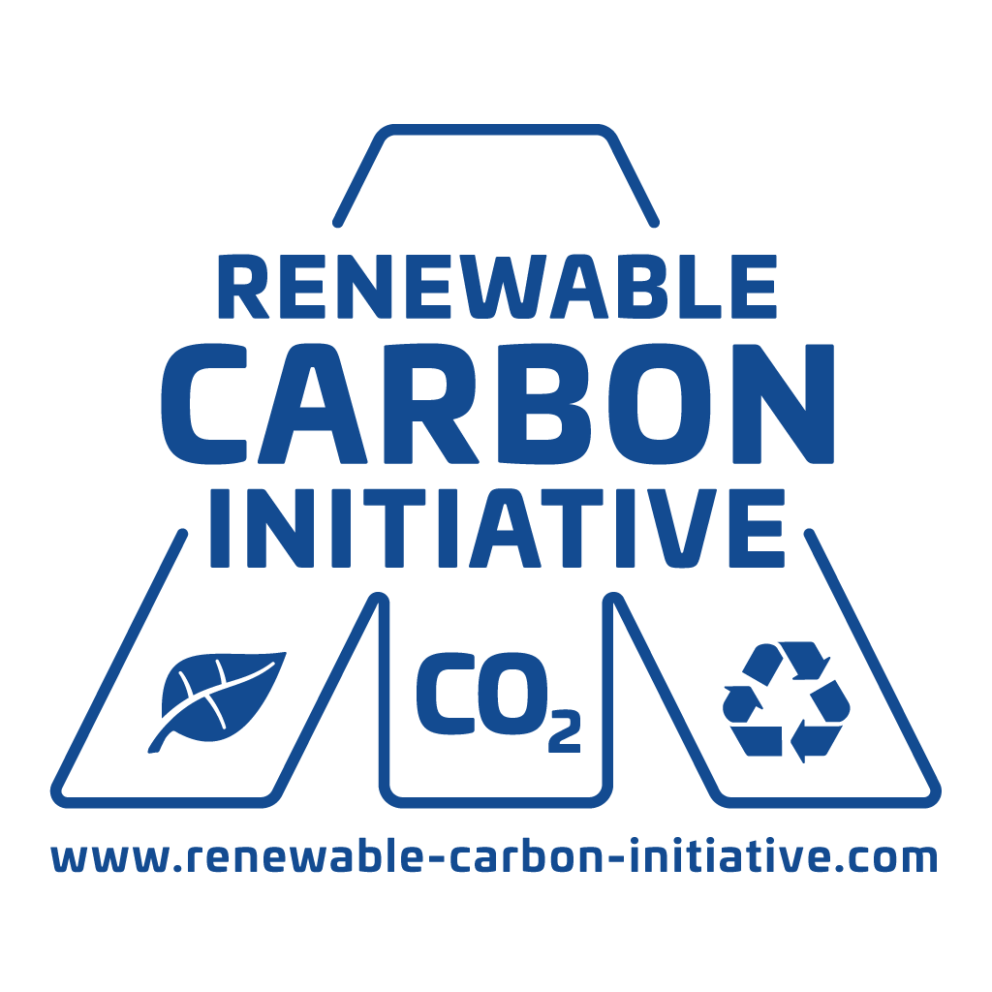 The first elev­en pion­eer com­pan­ies to become a mem­ber of the

RCI

and form the Core Advis­ory Board are: Bei­ersdorf (Ger­many), Cosun Beet Com­pany (The Neth­er­lands), Cov­estro (Ger­many), Hen­kel (Ger­many), Lan­zaT­ech (

USA

), Len­z­ing (Aus­tria),

NESTE

(Fin­land),

SHV

Energy (The Neth­er­lands), Stahl (The Neth­er­lands), Uni­lever (

UK

) and

UPM

(Fin­land). The Renew­able Car­bon Ini­ti­at­ive (

RCI

) addresses the core prob­lem of cli­mate change, which is largely related to extract­ing and using addi­tion­al fossil car­bon from the ground. The vis­ion is stated clearly: By

2050

, fossil car­bon shall be com­pletely sub­sti­tuted by renew­able car­bon, which is car­bon from altern­at­ive sources: bio­mass, dir­ect CO

2

util­isa­tion and recyc­ling. The founders are con­vinced that this is the only way for chem­ic­als, plastics and oth­er organ­ic mater­i­als to become more sus­tain­able, more cli­mate-friendly and part of the cir­cu­lar eco­nomy – part of the future. The Renew­able Car­bon Ini­ti­at­ive urges the industry to go bey­ond just using renew­able energy. All fossil car­bon use has to end, as the car­bon con­tained in the molecules of organ­ic chem­ic­als and mater­i­als is prone to end up in the atmo­sphere soon­er or later. Only a full phase-out of fossil car­bon will help to pre­vent a fur­ther increase in CO

2

con­cen­tra­tions. Con­sequently, com­pan­ies are encour­aged to focus on phas­ing out fossil resources and to use renew­able car­bon instead. The mem­bers of the

RCI

share and sup­port this vis­ion and will work togeth­er on this goal. The ini­ti­at­ive will drive this mes­sage, ini­ti­at­ing fur­ther actions by bring­ing stake­hold­ers togeth­er, provid­ing inform­a­tion and shap­ing policy to strive for a cli­mate-neut­ral cir­cu­lar eco­nomy. Michael Carus,

CEO

of nova-Insti­tute and head of the Renew­able Car­bon Ini­ti­at­ive: ​

"

This is about a fun­da­ment­al change in the chem­ic­al industry. Just as the energy industry is being con­ver­ted to renew­able ener­gies, so renew­able car­bon will become the new found­a­tion of the future chem­ic­al and mater­i­al industry. The ini­ti­at­ive starts today and will be vis­ibly present from now on. We want to accel­er­ate the change." Over the next couple weeks, the Renew­able Car­bon Ini­ti­at­ive will pub­lish more inform­a­tion on its aims and bene­fits via a wide range of social media activ­it­ies. This includes a web­site and social media pres­ence, a poster, car­toons and video-clips to edu­cate com­pan­ies and end users about sus­tain­able options and sup­port action. The main aven­ues on which the ini­ti­at­ive wants to deliv­er change are threefold. One, the ini­ti­at­ive strives to cre­ate cross-industry plat­forms that will demon­strate feas­ib­il­ity of renew­able car­bon in tan­gible activ­it­ies. Two, one main tar­get will be to advoc­ate for legis­la­tion, tax­a­tion and reg­u­la­tion changes to give renew­able car­bon a level com­mer­cial play­ing field to play on. Finally, the third aven­ue will be to cre­ate a wider pull for sus­tain­able options by rais­ing aware­ness and under­stand­ing of renew­able car­bon level amongst the busi­ness com­munity and the wider pub­lic. Com­pan­ies look­ing for sus­tain­able chem­ic­al and mater­i­al solu­tions are wel­come to join and profit from the sup­port of the ini­ti­at­ive. Spe­cial con­di­tions for SMEs, start-ups, research insti­tutes and indi­vidu­al con­sult­ants are avail­able. Applic­a­tions can be sub­mit­ted on the web­site www​.renew​able​-car​bon​-ini​ti​at​ive​.com. The Renew­able Car­bon Ini­ti­at­ive has star­ted prom­ising and already counts on a power­ful advis­ory board of elev­en inter­na­tion­al mem­ber com­pan­ies and the per­son­al sup­port of more than

100

industry experts. The ini­ti­at­ive hopes to attract and gain many addi­tion­al mem­bers and sup­port­ers in the upcom­ing months to keep the strong momentum of the ini­ti­at­ive and to work towards a goal that is as com­plex as it is simple: renew­able energy and renew­able car­bon for a sus­tain­able future.
This is what the found­ing mem­bers have to say:
Bei­ersdorf
​

"

We are very happy to take anoth­er step towards cli­mate action as a mem­ber of the Renew­able Car­bon Ini­ti­at­ive (

RCI

)." Bei­ersdorf

AG

is a lead­ing pro­vider of innov­at­ive, high-qual­ity skin care products and has more than

135

years of exper­i­ence in this mar­ket seg­ment. https://​renew​able​-car​bon​-ini​ti​at​ive​.com/​c​o​r​e​-​a​d​v​i​s​o​r​y​-​b​o​a​r​d​/​b​e​i​e​r​s​dorf/
Cosun Beet Company
​

"

As one of the green­est and most innov­at­ive sug­ar beet pro­cessors, Cosun Beet Com­pany is very enthu­si­ast­ic about the Renew­able Car­bon Ini­ti­at­ive, and a firm believ­er of work­ing togeth­er towards a fossil free world". Cosun Beet Com­pany is one of the green­est, most innov­at­ive and most suc­cess­ful sug­ar beet pro­cessor in the world. We are part of Roy­al Cosun, a cooper­at­ive of

9000

Dutch sug­ar beet farm­ers. https://​renew​able​-car​bon​-ini​ti​at​ive​.com/​c​o​r​e​-​a​d​v​i​s​o​r​y​-​b​o​a​r​d​/​c​o​s​u​n​-​b​e​e​t​-​c​o​m​pany/
Cov­estro
​

"

At Cov­estro, we are con­vinced that through part­ner­ships and ini­ti­at­ives like the

RCI

, we can accel­er­ate the trans­ition towards a

GHG

neut­ral chem­ic­al industry and achieve the switch to a fossil-free raw mater­i­al base for our oper­a­tions." Cov­estro is among the world's largest poly­mer com­pan­ies and intends under the cor­por­ate vis­ion ​

"

We will be fully cir­cu­lar" to fully align its entire busi­ness to the cir­cu­lar eco­nomy concept. https://​renew​able​-car​bon​-ini​ti​at​ive​.com/​c​o​r​e​-​a​d​v​i​s​o​r​y​-​b​o​a​r​d​/​c​o​v​e​stro/
Hen­kel
​

"

We strongly sup­port the Renew­able Car­bon Ini­ti­at­ive as an out­stand­ing ena­bler to replace all fossil-based mater­i­al. Proud to be part of it. It is in per­fect align­ment with our com­mit­ment to become cli­mate pos­it­ive and our engage­ment for a cir­cu­lar eco­nomy." Hen­kel is a lead­er in sus­tain­ab­il­ity in the busi­ness of adhes­ive tech­no­lo­gies, beauty care and laun­dry

&

home care. We aim to pion­eer with new solu­tions for sus­tain­able devel­op­ment while con­tinu­ing to shape our busi­ness respons­ibly and increase our eco­nom­ic suc­cess. https://​renew​able​-car​bon​-ini​ti​at​ive​.com/​c​o​r​e​-​a​d​v​i​s​o​r​y​-​b​o​a​r​d​/​h​e​nkel/
Lan­zaT­ech
​

"

We must accel­er­ate the imple­ment­a­tion of all new approaches to sup­port our war on car­bon and the

RCI

embod­ies this by bring­ing togeth­er all sus­tain­able solu­tions to reduce, recycled and reuse car­bon!" Car­bon recyc­ling com­pany, Lan­zaT­ech is a glob­al lead­er in gas fer­ment­a­tion, mak­ing sus­tain­able fuels and chem­ic­als via bio­lo­gic­al con­ver­sion of waste car­bon emis­sions, includ­ing indus­tri­al off-gases. https://​renew​able​-car​bon​-ini​ti​at​ive​.com/​c​o​r​e​-​a​d​v​i​s​o​r​y​-​b​o​a​r​d​/​l​a​n​z​a​tech/
Len­z­ing
​

"

Len­z­ing sup­ports the Renew­able Car­bon Ini­ti­at­ive as it is on the one hand just the right thing to do and on the oth­er fully in line with our cor­por­ate strategy – it will be an import­ant nuc­le­us for green­ing the tex­tile and non­wovens value chains." Len­z­ing is a per­form­ance mater­i­als com­pany that turns CO

2

and sun­light into highly func­tion­al, emo­tion­al and aes­thet­ic products. https://​renew​able​-car​bon​-ini​ti​at​ive​.com/​c​o​r​e​-​a​d​v​i​s​o​r​y​-​b​o​a​r​d​/​l​e​n​zing/
Neste
​

"

By becom­ing a mem­ber of the Renew­able Car­bon Ini­ti­at­ive, Neste wishes to pro­mote the concept of repla­cing vir­gin fossil oil with renew­able and cir­cu­lar car­bon solu­tions in order to accel­er­ate the neces­sary trans­form­a­tion in the mater­i­als busi­ness." Neste cre­ates sus­tain­able solu­tions for trans­port, busi­ness, and con­sumer needs. Our wide range of renew­able products enable our cus­tom­ers to reduce cli­mate emis­sions. We are the world's largest pro­du­cer of renew­able dies­el and sus­tain­able avi­ation fuel, intro­du­cing renew­able and cir­cu­lar solu­tions also to the poly­mers and chem­ic­als indus­tries. https://​renew​able​-car​bon​-ini​ti​at​ive​.com/​c​o​r​e​-​a​d​v​i​s​o​r​y​-​b​o​a​r​d​/​n​este/
nova-Insti­tut
​

"

Industry has to go bey­ond using renew­able energy. All fossil car­bon use has to end, as the car­bon con­tained in the molecules of chem­ic­als and plastics is prone to end up in the atmo­sphere soon­er or later. Only a full phase-out of fossil car­bon will help to pre­vent a fur­ther increase in CO

2

con­cen­tra­tions." nova-Insti­tut für polit­ische und öko­lo­gis­che Innov­a­tion GmbH is a private and inde­pend­ent research insti­tute offer­ing research and con­sultancy with a focus on the trans­ition of the chem­ic­al and mater­i­al industry to renew­able car­bon. Its sub­jects include feed­stock, tech­no­lo­gies and mar­kets, eco­nomy and policy, sus­tain­ab­il­ity, com­mu­nic­a­tion and strategy devel­op­ment. https://​renew​able​-car​bon​-ini​ti​at​ive​.com/​c​o​r​e​-​a​d​v​i​s​o​r​y​-​b​o​a​r​d​/​n​o​v​a​-​i​n​s​t​itut/
SHV

Energy ​

"

SHV

Energy has set a bold ambi­tion that by

2040

,

100

% of our energy products will be from renew­able, biobased- or recycled- car­bon sources. We are there­fore proud to be a mem­ber and fully aligned with the aims of the Recycled Car­bon Ini­ti­at­ive."

SHV

Energy is a lead­ing glob­al dis­trib­ut­or of off-grid energy such as

LPG

and

LNG

and proud of our role as pion­eer in bio based and renew­able energy solu­tions such as bio­LPG (also known as renew­able pro­pane). https://​renew​able​-car​bon​-ini​ti​at​ive​.com/​c​o​r​e​-​a​d​v​i​s​o​r​y​-​b​o​a​r​d​/​s​h​v​-​e​n​ergy/
Stahl
​

"

Renew­able Car­bon is the key to sus­tain­able chem­istry. By estab­lish­ing it as a stra­tegic found­a­tion of our busi­ness, we can suc­ceed in redu­cing our own envir­on­ment­al impact and, more import­antly, that of our cus­tom­ers too." Stahl cre­ates the chem­istry behind many dif­fer­ent every­day mater­i­als, like foot­wear, cloth­ing, cars and home fur­nish­ing. Stahl's pro­cessing and spe­cialty coat­ings tech­no­logy provide the prop­er­ties that make these mater­i­als last longer, feel softer, res­ist scratch­ing, defuse heat, and be more sus­tain­able. https://​renew​able​-car​bon​-ini​ti​at​ive​.com/​s​tahl/
Uni­lever
​

"

Uni­lever is excited to join the Renew­able Car­bon Ini­ti­at­ive, and engage with vis­ion­ary busi­nesses and innov­at­ors who share our desire to elim­in­ate our reli­ance on fossil fuels, includ­ing as a feed­stock for chem­ic­als. We ambi­tion to make

100

% of the organ­ic chem­ic­als in Uni­lever­'s clean­ing brands from renew­able and recycled car­bon sources by

2030

." Uni­lever is one of the world's lead­ing sup­pli­ers of Beauty

&

Per­son­al Care, Home Care, and Foods

&

Refresh­ment products with sales in over

190

coun­tries and reach­ing

2

.

5

bil­lion con­sumers a day. https://​renew​able​-car​bon​-ini​ti​at​ive​.com/​u​n​i​l​ever/
UPM

​

"

Renew­able car­bon from sus­tain­able sources will accel­er­ate the trans­form­a­tion of the chem­ic­al industry and offer brand own­ers and mater­i­al pro­du­cers excit­ing new oppor­tun­it­ies for improv­ing their envir­on­ment­al per­form­ance."

UPM

. For a future bey­ond fossils – made of forests. https://​renew​able​-car​bon​-ini​ti​at​ive​.com/upm/ Quelle:

RCI

, Press Release,

23

.

09

.

2020