News
VTT

to assess bio- and waste-based oils suit­able for power plants and ships
07.04.2020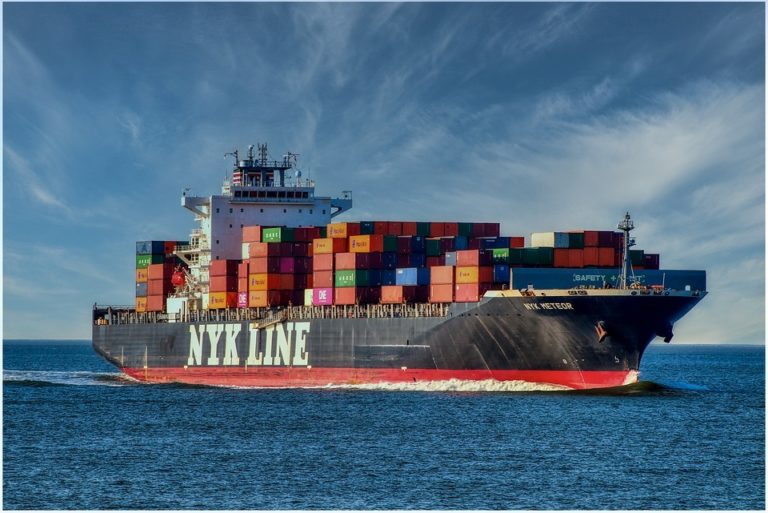 The increase in wind and sol­ar power requires load-fol­low­ing capa­city to flex­ibly com­pensate for gaps in elec­tri­city pro­duc­tion on wind­less and cloudy days. Power plants that use fuels will con­tin­ue to be part of energy sys­tems, but there are dif­fer­ences in their flex­ib­il­ity. Con­ven­tion­al coal- or bio­mass-fired steam boil­ers are not cap­able of load changes that are as fast as those of nat­ur­al gas-fired gas tur­bine power plants or the most flex­ible power plants of them all: intern­al-com­bus­tion engine power plants. Intern­al-com­bus­tion engine power plants use nat­ur­al gas or heavy fuel oil in dies­el engines. In order for large dies­el engines to be envir­on­ment­ally sus­tain­able both on land and at sea, it is neces­sary to find bio- and waste-based altern­at­ives to fossil fuels. These will be iden­ti­fied and eval­u­ated in the BioFlex pro­ject coordin­ated by

VTT

. ​

"

Our goal is to find the most eco­lo­gic­ally and eco­nom­ic­ally sus­tain­able way to replace fossil heavy fuel oil in ship and power plant dies­el engines. We com­pare dif­fer­ent meth­ods of indus­tri­ally pro­du­cing fuel oils from, for example, waste plastics or bio­mass, such as har­vest residues from forestry and agri­cul­ture. We are also con­duct­ing exper­i­ments to exam­ine the suit­ab­il­ity of the oils for applic­a­tions", says Seni­or Prin­cip­al Sci­ent­ist Anja Oas­maa from

VTT

. In addi­tion to seek­ing a sus­tain­able solu­tion for the pro­duc­tion of load-fol­low­ing capa­city, the BioFlex pro­ject also aims to sup­port the object­ive of the Inter­na­tion­al Mari­time Organ­iz­a­tion (

IMO

) to halve green­house gas emis­sions from mar­ine traffic by

2050

.
Aim­ing at a low-emis­sion fuel oil that keeps and mixes well
In the­ory, bio- or waste-based fuel oil could be identic­al to fossil fuel oil in chem­ic­al com­pos­i­tion. In prac­tice, how­ever, the object­ive is a sim­il­ar oil that does not require sig­ni­fic­ant modi­fic­a­tions to dies­el engines when used. It is also essen­tial that the oil keeps well in stor­age, mixes with fossil oils and keeps sul­phur, nitro­gen and par­tic­u­late emis­sions low. ​

"

The use of bio-oils is still lim­ited, mainly for cost and avail­ab­il­ity reas­ons, and I expect the pro­ject to address these factors. It is very import­ant that the sub­ject is researched togeth­er to identi­fy all poten­tial chal­lenges through­out the man­u­fac­tur­ing, dis­tri­bu­tion and con­sump­tion chain. Every effort must be made to reduce green­house gas emis­sions, and bio-oils will play a sig­ni­fic­ant role in this battle going for­ward", says

CTO

Ilkka Rytkölä from Aura­mar­ine, a sup­pli­er of fuel injec­tion sys­tems. The BioFlex pro­ject has a budget of

EUR

1

.

6

mil­lion and is co-fin­anced by, along with Busi­ness Fin­land and

VTT

, the par­ti­cip­at­ing com­pan­ies: fuel oil pro­du­cers, users and equip­ment man­u­fac­tur­ers. The com­pan­ies involved include Aura­mar­ine, Fortum, Neste, Pohjan­maan Hyötyjätekuljetus, Polartek, St

1

, Val­met and Wärt­silä.

VTT

brings to the pro­ject its expert­ise in sus­tain­able devel­op­ment, ana­lyt­ics, dies­el engine emis­sion meas­ure­ment, and thermal con­ver­sion meth­ods used in the lique­fac­tion of bio­mass and waste plastics. These include pyro­lys­is and

HTL

, or hydro­therm­al lique­fac­tion, among oth­ers. The aim is also to util­ise the expert net­works of the Inter­na­tion­al Energy Agency (

IEA

). Source:

VTT

, press release,

07

.

04

.

2020