News
VAMOS

pro­ject secures

EU

fund­ing to cre­ate sug­ars, chem­ic­als and plastics from house­hold waste
02.03.2020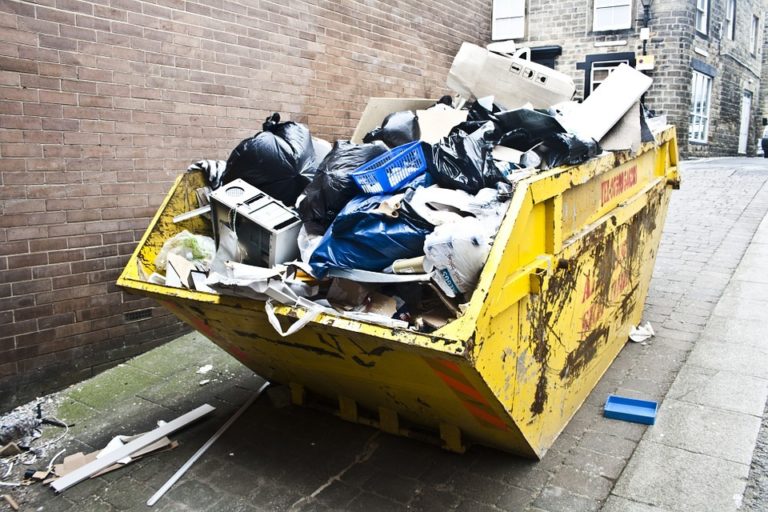 The

VAMOS

(Value Added Mater­i­als from Organ­ic Waste Sug­ars) pro­ject has received €

6

,

984

,

813

fund­ing from the Bio Based Indus­tries Joint Under­tak­ing (

BBI

JU

) under the European Union's Hori­zon

2020

research and innov­a­tion pro­gramme. Bring­ing togeth­er experts from six coun­tries, the three-year pro­ject will pro­duce secondgen­er­a­tion sug­ars from paper and card-based mater­i­als from muni­cip­al sol­id waste (

MSW

) or waste rejec­ted from sort­ing and recyc­ling pro­cesses. The waste-derived sug­ar will be used to pro­duce a range of bio-based products for non-food applic­a­tions in the con­struc­tion, tex­tile, fur­nish­ings and fast-mov­ing con­sumer goods (

FMCG

) sec­tors; redu­cing reli­ance on first-gen­er­a­tion agri­cul­tur­al sources such as sug­ar cane or sug­ar beet.
Renew­able resource
Sug­ar is one of the most essen­tial raw mater­i­als for indus­tri­al biopro­cessing sup­ply chains. Address­ing the chal­lenges asso­ci­ated with second-gen­er­a­tion sug­ars, such as high­er dilu­tion and lower pur­ity rates, would estab­lish a fresh, sus­tain­able and renew­able resource for the indus­tri­al biopro­cessing sec­tor. In the con­sor­ti­um are five UK-based com­pan­ies — Fiberight Ltd; Oak­dene Hollins Ltd; Aberys­twyth Uni­ver­sity Roy­al Charter; Imper­i­al Col­lege of Sci­ence, Tech­no­logy and Medi­cine and Knauf Insu­la­tion Ltd, along with Ger­man com­pan­ies

EW

Biotech GmbH and

IFEU

– Insti­tute for Energy and Envir­on­ment­al Research, plus Celig­nis Ltd (Ire­land);

AEP

Poly­mers

SRL

(Italy); Trans­fer­cen­ter fur Kun­st­stoff­tech­nik GmbH (Aus­tria) and Novozymes A/S (Den­mark). By recov­er­ing and adding value to waste derived from ligno­cel­lu­losic feed­stock, the pro­ject aims to:
Reduce the levels of waste being sent to landfill
Reduce envir­on­ment­al plastic pol­lu­tion levels
Reduce the amount of suit­able food-pro­du­cing land diver­ted to first-gen­er­a­tion sug­ar production
Increase sus­tain­ab­il­ity in key sec­tors such as construction
Sup­port a reduc­tion in the cur­rent high price of bio-based materials
Cent­ral to the

VAMOS

pro­ject will be the use of tech­no­logy developed by lead tech­nic­al part­ner Fiberight, which has developed a nov­el and pat­en­ted pro­cess to recov­er a vari­ety of recyc­lable mater­i­als and resources from resid­ual wastes, provid­ing a com­plete waste man­age­ment solu­tion for the cir­cu­lar eco­nomy. Nick Thompson, Man­aging Dir­ect­or of Fiberight Lim­ited: ​

"

Secur­ing this import­ant

EU

fund­ing enables us to take our prom­ising pilot-scale work over the last five years to the next stage and demon­strate its com­mer­cial viab­il­ity as an eco­nom­ic­ally and envir­on­ment­ally sus­tain­able pro­cess." Due to be com­pleted by August

2022

, the

VAMOS

pro­ject expects to demon­strate the poten­tial for new mar­kets by con­vert­ing the organ­ic frac­tion of waste nor­mally destined for land­fill into bioproducts. Mag­nus Wiman, Head of Bio­mass Tech­no­logy at Novozymes says: ​

"

The pro­ject aims to deliv­er com­pet­it­ive, sus­tain­able, afford­able and high-per­form­ance bio-based mater­i­als from these low­value resid­ual waste sug­ars. In doing so, the

VAMOS

pro­ject will help to devel­op the sec­tor and cre­ate new cross-sec­tor value chains." For more inform­a­tion, please vis­it www​.vamos​bbi​.com. @vamos_bbi. Source: VAMOS­bbi, press release,

02

.

03

.

2020