News
UK

rejoins

EU

sci­ence research scheme Horizon
18.09.2023
UK-based sci­ent­ists and insti­tu­tions will be able to apply for money from the £81bn (€95bn) fund from Septem­ber 7th onwards. Asso­ci­ate mem­ber­ship had been agreed as part of the Brexit trade deal when the UK form­ally left the EU in 2020. How­ever, the UK has been excluded from the scheme for the past three years because of a dis­agree­ment over the North­ern Ire­land Pro­tocol.
Prime Min­is­ter Rishi Sunak said: ​"With a wealth of expert­ise and exper­i­ence to bring to the glob­al stage, we have delivered a deal that enables UK sci­ent­ists to con­fid­ently take part in the world's largest research col­lab­or­a­tion pro­gramme.
​"We have worked with our EU part­ners to make sure that this is the right deal for the UK, unlock­ing unpar­alleled research oppor­tun­it­ies, and also the right deal for Brit­ish tax­pay­ers." Thursday's announce­ment also states that the UK will asso­ci­ate to Coper­ni­cus, the EU's £8bn (€9bn) Earth obser­va­tion pro­gramme. Bri­tain will not, how­ever, be rejoin­ing a nuc­le­ar research alli­ance known as Euratom R&D, although there is an agree­ment to cooper­ate spe­cific­ally on nuc­le­ar fusion.
In a press release, the European Com­mis­sion said that the decision would be ​"bene­fi­cial to both" and stated that ​"over­all, it is estim­ated that the UK will con­trib­ute almost €2.6bn (£2.2bn) per year on aver­age for its par­ti­cip­a­tion to both Hori­zon and Copernicus.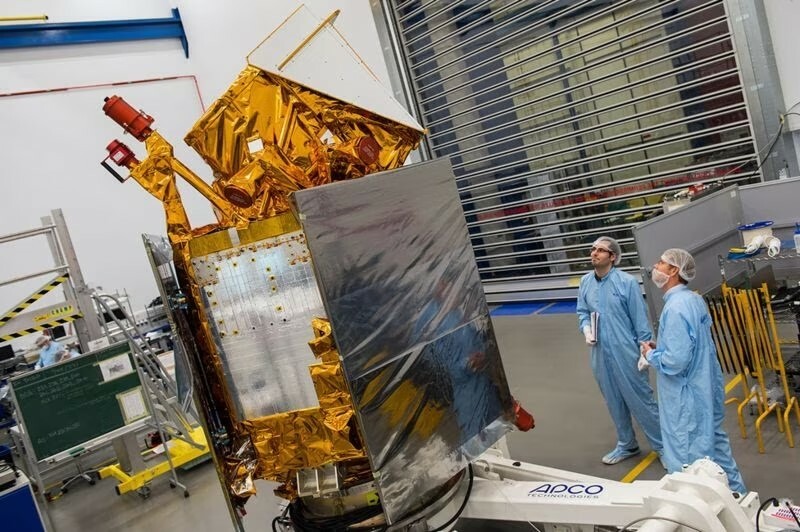 The sci­entif­ic and aca­dem­ic com­munity has wel­comed the news of Hori­zon asso­ci­ation.
Chief Exec­ut­ive of Uni­ver­sit­ies UK, Vivi­enne Stern, told the BBC there would be a ​"unan­im­ous sigh of colossal relief" from sci­ent­ists which would allow them to work across geo­graph­ic­al bor­ders by draw­ing fund­ing from a com­mon pot. ​"I was look­ing at one pro­ject which is map­ping the human brain — a colossal pro­ject involving 500 research­ers in 16 coun­tries — it's been going on for 10 years. The scale [of the pro­jects] is impossible through nation­al fund­ing mech­an­isms."
And Nobel Laur­eate Sir Paul Nurse, who has been one of the most voci­fer­ous voices in arguing to rejoin, added: ​"I am thrilled to finally see that part­ner­ships with EU sci­ent­ists can con­tin­ue. This is an essen­tial step in re-build­ing and strength­en­ing our glob­al sci­entif­ic stand­ing." The UK's asso­ci­ation to Hori­zon was agreed in prin­ciple as part of the Brexit Trade and Co-oper­a­tion Agree­ment (TCA), but the issue then became bogged down in the dis­pute about the North­ern Ire­land Pro­tocol.
The European Com­mis­sion refused to allow mem­ber­ship of the sci­ence and Earth obser­va­tion pro­grammes until the UK fully hon­oured its nego­ti­ated com­mit­ments.
The Wind­sor Frame­work, agreed last Feb­ru­ary between Brus­sels and Lon­don to fix their dif­fer­ences over North­ern Ire­land, also had the effect of unlock­ing the asso­ci­ations. The past six months have seen both parties nego­ti­at­ing the fin­an­cial arrange­ments of mem­ber­ship.
These haven't yet been fully dis­closed but will require the UK to be mak­ing mon­et­ary con­tri­bu­tions con­sist­ent with the size of its eco­nomy rel­at­ive to the EU-27 bloc. There are per­form­ance pro­vi­sions if UK sci­ent­ists win ​"too many" or ​"too few" grants, but these are not mater­i­ally dif­fer­ent from the thresholds writ­ten into the TCA, Brus­sels offi­cials told the BBC.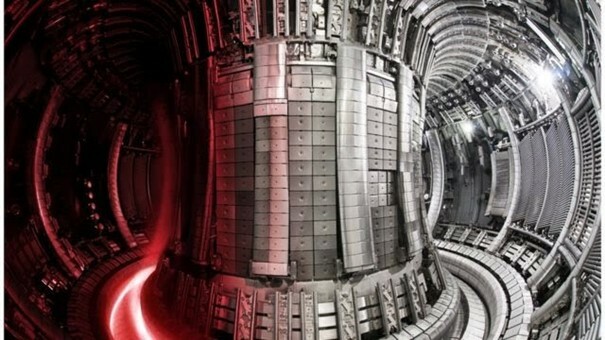 UK sci­ent­ists were always the big win­ners in the grant pro­cess for past Hori­zon pro­grammes, jost­ling for top spot and some­times out­com­pet­ing the oth­er European sci­ence super­power — Ger­many.
The delay and uncer­tainty in agree­ing asso­ci­ation has seen a drop in applic­a­tions from UK sci­ent­ists to work on European pro­jects that were under­writ­ten by UK gov­ern­ment money.
The impasse also led some EU nation­als work­ing in the UK to take their research back to their home coun­tries or to oth­er EU states. In addi­tion, Brit­ish research­ers who had been in lead­er­ship roles in some big, long-run­ning pro­jects were forced to step down.
Min­is­ters and sci­ence offi­cials will now hope the new deal will re-ener­gise the sec­tor, encour­aging UK research­ers to reas­sert their prom­in­ence in European sci­ence.
Sue Ferns, from Pro­spect, the uni­on rep­res­ent­ing many work­ers in the research sec­tor, said: ​"The UK rejoin­ing Hori­zon is wel­come but long over­due and we are now play­ing catch-up as we try to make up for lost time. Min­is­ters now need to guar­an­tee sus­tained invest­ment across the sec­tor — sci­entif­ic expert­ise is crit­ic­al to meet­ing the gen­er­a­tion­al chal­lenges we are facing." The Coper­ni­cus asso­ci­ation keeps UK sci­ent­ists at the fore­front of cli­mate research, and per­mits Bri­tain's aerospace industry to bid for satel­lite con­tracts worth hun­dreds of mil­lions of euros.
Nuc­le­ar fusion
The one EU pro­gramme the UK might have joined but will not now pur­sue is Euratom R&D. This con­cerns research and train­ing in areas such as nuc­le­ar safety, radi­ation pro­tec­tion and waste man­age­ment. Although asso­ci­ation was per­mit­ted under the TCA, the Lon­don gov­ern­ment came to regard it as poor value for money. Instead the UK will insti­tute its own pro­gramme focus­sing on nuc­le­ar fusion — the sci­ence of try­ing to extract energy by for­cing togeth­er light atom­ic nuc­lei. It will involve inter­na­tion­al col­lab­or­a­tions. After all, the UK still hosts Europe's lead­ing fusion lab — the Joint European Tor­us (Jet) in Oxford­shire. The altern­at­ive pro­gramme will be backed by £650m up to 2027, the UK gov­ern­ment says. What the asso­ci­ations do not change are the restrictions/​requirements on EU or oth­er for­eign nation­al sci­ent­ists want­ing to come to the UK to do their research; and vice versa. There is no ​"free­dom of move­ment". Sci­ent­ists want­ing to come to the UK need visas, which are among the most expens­ive in the G8. Michelle Donelan, the sec­ret­ary of state for sci­ence, innov­a­tion and tech­no­logy, defen­ded the gov­ern­ment's pos­i­tion on immig­ra­tion on BBC Radio 4's Today pro­gramme. ​"It's import­ant that we look after the interests of the Brit­ish tax­pay­er, that we make these decisions to try and con­trol immig­ra­tion. That was the pledge that we made in our mani­festo, and… I think we should be determ­ined to keep that pledge and to work hard to deliv­er it," she said. ​"But at the same time, we do want to be attract­ing the best tal­ent from around the world to work here on agen­das like sci­ence and tech­no­logy, because we are on track to become a sci­ence and tech super­power by 2030." Labour lead­er Sir Keir Starm­er wel­comed the UK's return to Hori­zon but lamen­ted the delay. ​"I think there's a sense that we've lost two years, that this should have happened two years ago and that's a big loss," he said on a vis­it to Macclesfield.