News
Super sun­screen from fjord bacteria
08.08.2013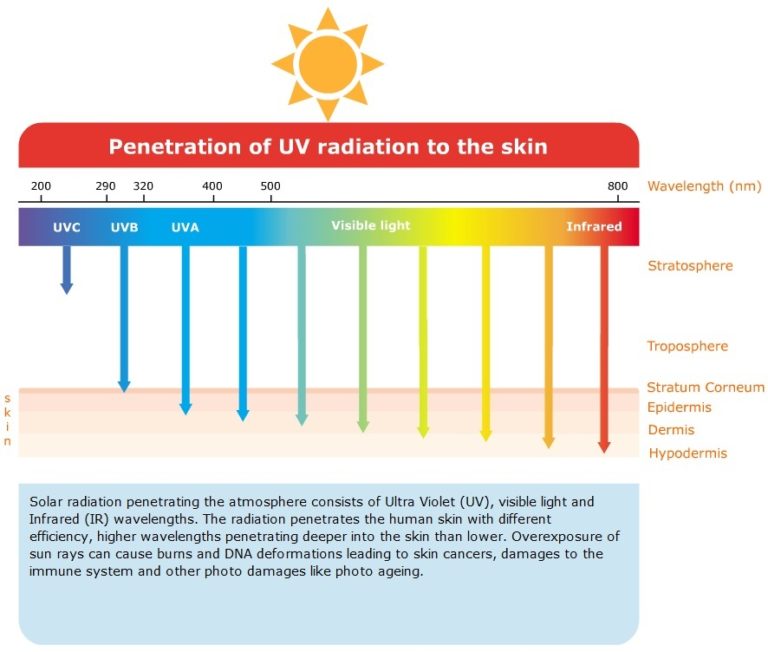 Nor­we­gi­an research­ers have recently dis­covered a microor­gan­ism with very spe­cial prop­er­ties – a bac­teria liv­ing in Trond­heim Fjord with the Lat­in name Micro­coc­cus luteus. It pos­sesses a trait which is rare and highly sought-after life sci­ence and the cos­met­ics industry – a pig­ment which can absorb long-wavelength

UV

radi­ation (in the range

350

 – 

475

nano­metres).
Links with cancer
Long-wavelength

UV

radi­ation is linked to many forms of skin can­cer and malig­nant melan­o­mas. Cur­rently, there are no sun­screens on the mar­ket able to fil­ter out this type of radi­ation. How­ever, the Nor­we­gi­an com­pany Pro­mar

AS

has taken out pat­ents for both the man­u­fac­ture and use in future sun­screens of a light-fil­ter­ing sub­stance extrac­ted from this bac­teri­um. This has been achieved with the help of research­ers at

SIN­TEF

. At

SIN­TEF

, research­ers have been work­ing with what is known as biopro­spect­ing for many years. This branch of sci­ence involves the explor­a­tion for organ­isms in the nat­ur­al envir­on­ment pos­sess­ing traits use­ful in indus­tri­al applic­a­tions, as fatty acids, anti­bi­ot­ics, enzymes and such­like.
A bac­teri­al lib­rary in the lab
The back­drop to this pro­ject involved activ­it­ies tak­ing place at

SIN­TEF

and

NTNU

by which we col­lec­ted a vari­ety of dif­fer­ent microor­gan­isms from the water sur­face in Trond­heim Fjord. These organ­isms had one thing in com­mon. They pos­sessed a vari­ety of nat­ur­ally-occur­ring light-absorb­ing pig­ments. ​

"

This is why they are very col­our­ful", says Try­gve Brauta­set, Pro­ject and Research Man­ager at

SIN­TEF

. The end res­ult was an entire ​

"

lib­rary" of such microor­gan­isms. At about the same time, the Nor­we­gi­an com­pany Pro­mar

AS

had been work­ing on the idea of man­u­fac­tur­ing a sub­stance with a prop­er­tie lack­ing in sun­screen products cur­rently on the mar­ket – the abil­ity to fil­ter out long-wavelength

UV

radi­ation. This is why

SIN­TEF

and

NTNU

were con­trac­ted to look for a pig­ment with this trait. After invest­ig­at­ing hun­dreds of dif­fer­ent bac­teria, the research­ers found Miro­coc­cus luteus in ​

"

the lib­rary". It ticked all the boxes. The micro­scop­ic organ­ism, no big­ger than

1

 – 

2

micro­metres across, was found to con­tain a par­tic­u­lar caroten­oid, known to organ­ic chem­ists as sar­cin­ax­anthin. This pig­ment absorbs sun­light at just the wavelength which Pro­mar wanted to provide pro­tec­tion against. By adding sar­cin­ax­anthin to sun­screen, harm­ful sol­ar radi­ation is absorbed by the cream before it reaches the skin. How­ever, com­mer­cial pro­duc­tion of the caroten­oid required some tricky genet­ic engin­eer­ing.
Pro­duced by bacteria
Firstly, the pig­ments pro­duced by the bac­teria had to be char­ac­ter­ized using a vari­ety of chem­ic­al tech­niques designed to identi­fy the desired sar­cin­ax­anthin caroten­oid. Sub­sequently, the genes used by the bac­teri­um to syn­thes­ise sar­cin­ax­anthin had to be isol­ated. Finally, the research team had to trans­fer all the genes into a host bac­teri­um. The aim was to cre­ate an arti­fi­cial bac­teri­um able to pro­duce sar­cin­ax­anthin suf­fi­ciently effect­ively to be of com­mer­cial interest. ​

"

After about two years' intens­ive work

SIN­TEF

had the first examples of this bac­teri­um ready", says Brauta­set. ​

"

We have now syn­thes­ised a sar­cin­ax­anthin-pro­du­cing bac­teri­um which can be cul­tiv­ated. We will now be car­ry­ing out tests to see if we can pro­duce it in so-called fer­menters (cul­tiv­a­tion tanks) in the labor­at­ory. This rep­res­ents an excel­lent meth­od for the effect­ive pro­duc­tion of sar­cin­ax­anthin in volumes large enough to make indus­tri­al applic­a­tions pos­sible", he says.
Large scale production
Man­aging Dir­ect­or Audun Gok­søyr at Pro­mar

AS

strongly believes that com­mer­cial pro­duc­tion of the sub­stance, recently named UVAblue, is a real pos­sib­il­ity. And the mar­ket will wel­come it with open arms. ​

"

We have been in France talk­ing to many of the world's largest cos­met­ics man­u­fac­tur­ers", he says. ​

"

Every­one we talked to was very inter­ested in mak­ing use of this type of sun­screen factor in their products", says Gok­søyr. Among the reas­ons for this is that the cells which gen­er­ate malig­nant melan­o­mas are loc­ated deep in the skin. It is primar­ily long-wavelength

UV

radi­ation which pen­et­rates to these cells when we sun­bathe. By pre­vent­ing this radi­ation from pen­et­rat­ing the skin will be an excel­lent way of avert­ing the devel­op­ment of this highly leth­al form of can­cer. It will also act as an anti-wrinkle agent.
From expens­ive to economic
The chal­lenge now is to imple­ment large-scale com­mer­cial pro­duc­tion of UVAblue. This means that the price of the product must be reduced. ​

"

We will con­tin­ue to work on this togeth­er with the research team in Trond­heim", says Gok­søyr. ​

"

The key to suc­cess will be to find out how we can acquire suf­fi­cient high-qual­ity grow­ing media for the bac­teria pro­du­cing the sought-after pig­ment. Such bac­teria cur­rently rely on nutri­tion­al sources which should be reserved for human con­sump­tion, and as such are not sus­tain­able or com­mer­cially viable on indus­tri­al scales. But we believe we will suc­ceed", says Gok­søyr. The pro­ject is fun­ded in part by the Research Coun­cil of Nor­way. Read more about how the sub­stance works at http://​www​.uvablue​.com/ Source:

SIN­TEF

(by Christina Benjaminsen)