News
New tail­wind for renew­able car­bon plastics in
EU

policy?
02.02.2023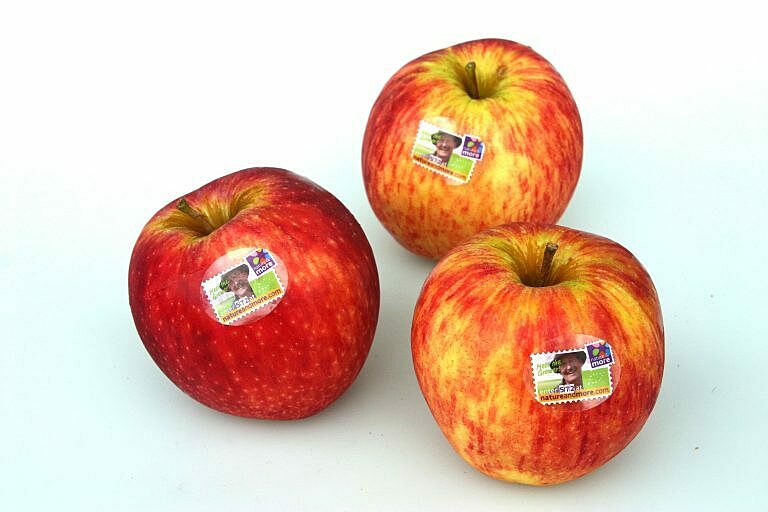 The long-awaited pro­pos­als for a policy frame­work for biobased, bio­de­grad­able and com­postable plastics as well as for the revi­sion of the cur­rently exist­ent Pack­aging and Pack­aging Waste Dir­ect­ive, com­monly dubbed as PPWD/R, were pub­lished by the European Com­mis­sion at the end of Novem­ber 2022. Both pro­pos­als will bring sub­stan­tial changes to the EU policy land­scape cov­er­ing plastics con­tain­ing renew­able carbon.
The pro­posed PPWR has three main object­ives. First, to pre­vent the gen­er­a­tion of pack­aging waste: reduce it in quant­ity, restrict unne­ces­sary pack­aging and pro­mote reusable and refil­lable pack­aging solu­tions. Second, to boost high qual­ity ('closed loop') recyc­ling: make all pack­aging on the EU mar­ket recyc­lable in an eco­nom­ic­ally viable way by 2030. And finally, to reduce the need for primary nat­ur­al resources and cre­ate a well-func­tion­ing mar­ket for sec­ond­ary raw mater­i­als, increas­ing the use of recycled plastics in pack­aging through ambi­tious man­dat­ory recycled con­tent targets.
It also acknow­ledges the value of a mater­i­al prop­erty that had not seen spe­cif­ic sup­port in the EU policy land­scape before: Bio­de­grad­a­tion and indus­tri­al com­posta­bil­ity are at the core of meas­ures tar­get­ing very spe­cif­ic pack­aging applic­a­tions. Two years after the PPWR will offi­cially enter into force, the fol­low­ing applic­a­tions shall be com­postable in indus­tri­ally con­trolled con­di­tions in bio-waste treat­ment facilities: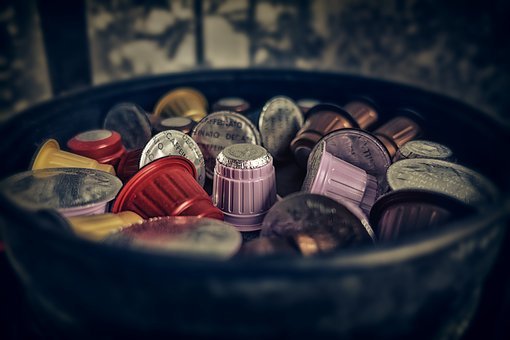 Tea or cof­fee bags neces­sary to con­tain a tea or cof­fee product and inten­ded to be used and dis­posed of togeth­er with the product;
Cof­fee or tea sys­tem single-serve unit neces­sary to con­tain a cof­fee or tea product and inten­ded to be used and dis­posed of togeth­er with the product;
Sticky labels for fruit and vegetables;
Very light­weight plastic car­ri­er bags.
This is a pos­it­ive devel­op­ment in line with sci­entif­ic find­ings, among oth­ers by nova-Institute's ​"BioSinn – Products for which bio­de­grad­a­tion makes sense" pro­ject. Sci­entif­ic evid­ence sug­gests that bio­de­grad­a­tion is an envir­on­ment­ally bene­fi­cial prop­erty if col­lec­tion and recyc­ling of cer­tain products is not pos­sible even under com­pletely appro­pri­ate man­age­ment of the products – so-called ​"loss applic­a­tions" end up in the envir­on­ment in almost all cases and their in-situ bio­de­grad­a­tion pre­vents pol­lu­tion. Indus­tri­al com­posta­bil­ity, how­ever, requires col­lec­tion and man­aged dis­pos­al, which means this makes sense mostly in applic­a­tions that either offer sec­ond­ary bene­fits such as increased col­lec­tion of oth­er bio-waste or improve com­post qual­ity (such as the light­weight plastic bags for col­lec­tion or cof­fee grounds for com­post qual­ity), pre­vent pol­lu­tion of biowaste streams (such as sticky labels on fruit) or that are so heav­ily con­tam­in­ated and wet that their incin­er­a­tion is not eco­nom­ic­ally feas­ible (as with tea bags and cof­fee pads). We strongly wel­come that the Com­mis­sion has taken a step into put­ting these find­ings into polit­ic­al prac­tice and pro­poses to make the use of indus­tri­ally com­postable mater­i­als oblig­at­ory for these applic­a­tions. With regard to non-pack­aging loss applic­a­tions, for which in-situ bio­de­grad­a­tion makes sense, hope­fully oth­er legis­la­tion will follow.
In anoth­er aspect, how­ever, the pro­posed Reg­u­la­tion fails to take an import­ant step towards a more sus­tain­able plastics industry. Among experts, stake­hold­ers and the Com­mis­sion it has been dis­cussed repeatedly to include bio-based con­tent as equal to recycled con­tent in plastics. nova-Insti­tute, as a propag­at­or of the renew­able car­bon concept, which argues we need all feed­stocks that allow us to shift away from the use of vir­gin fossil resources, is fully behind this pro­pos­al and we regret to see that it was not included in the pro­pos­al. We under­stand and sup­port that recyc­ling is the first choice in mak­ing a cir­cu­lar eco­nomy become real­ity, but acknow­ledging bio-based con­tent in plastics would offer an oppor­tun­ity to address sev­er­al crit­ic­al issues related to the imple­ment­a­tion of the cir­cu­lar eco­nomy. It could lessen the pres­sure on recyc­ling capa­cit­ies in the first short-term step, offer solu­tions for con­tact-sens­it­ive applic­a­tions that are not allowed to use recycled mater­i­al as well as prag­mat­ic­ally sup­port bio-based mater­i­als and thus real­ise more ambi­tious renew­able mater­i­al quotas in the mid-to-long term that decrease Europe's depend­ence on fossil resources. Sim­il­ar argu­ments speak in favour of includ­ing CO2-based plastics in the quotas. This recent example high­lights once more that the source of car­bon feed­stock is still not con­sidered import­ant by EU policy makers. Util­isa­tion of fossil car­bon will remain attract­ive, until it becomes evid­ent that the use of altern­at­ive car­bon sources is seen favour­ably by policy and frame­work con­di­tions are put in place to sup­port them.
The idea to open the quota was not included for a vari­ety of reas­ons in the cur­rent pro­pos­al. The Com­mis­sion set out to address the most severe short­com­ings of the PPWD that were iden­ti­fied in the eval­u­ation. One of those is that recyc­ling rates have not increased suf­fi­ciently in the past years, so the focus has remained on recyc­ling only. Anoth­er reas­on for the non-inclu­sion was that there is not a pre-fixed and agreed-upon set of sus­tain­ab­il­ity cri­ter­ia for bio-based plastics that could have been included in the reg­u­la­tion. Oth­er stake­hold­er groups are also scep­tic­al of the pro­pos­al – some, such as NGOs are con­cerned that the widen­ing of the quota will water down recyc­ling efforts, while oth­ers fear that open­ing the quota for bio-based mater­i­als will detract from invest­ments in advanced recyc­ling tech­no­lo­gies. While some of these con­cerns are val­id, nova-Insti­tute and the Renew­able Car­bon Ini­ti­at­ive are con­vinced that they can be solved prag­mat­ic­ally and we will con­tin­ue our dia­logue with policy makers to argue in favour of this instrument.
Spe­cif­ic policy frame­work for biobased, bio­de­grad­able and com­postable plastics
The Com­mis­sion also pub­lished a new frame­work on biobased, bio­de­grad­able and com­postable plastics which cla­ri­fies in what way these plastics can be part of a sus­tain­able future. The top­ics mostly con­cern­ing policy makers are sus­tain­able sourcing of bio­mass, how to ensure that bio-based plastics offer real envir­on­ment­al bene­fits, prop­er labelling to avoid con­fu­sion of con­sumers and how bio­de­grad­a­tion and com­post­ing can con­trib­ute to more sus­tain­able dis­pos­al of plastic waste.
After read­ing a leaked draft that had an over­all rel­at­ively cau­tious and neg­at­ive tone, we were pleased to read the final policy frame­work as a more neut­ral and object­ive doc­u­ment. Promp­ted by the earli­er draft, nova-Insti­tute and the Renew­able Car­bon Initiative's (RCI) Work­ing Group Policy developed a pos­i­tion paper gen­er­ally wel­com­ing the frame­work but also call­ing for some adjust­ments to acknow­ledge the advant­ages and oppor­tun­it­ies offered by biobased plastics. The need to shift away from fossil car­bon is still not recog­nised strongly enough, but we see steps in the right direction.
The frame­work states that bio­de­grad­able plastics should only be used in applic­a­tions where their envir­on­ment­al bene­fits and value for the cir­cu­lar eco­nomy are proven. This is com­pli­ant with sci­entif­ic evid­ence and the gen­er­al line of thought regard­ing bio­de­grad­able plastics that nova-Insti­tute has propag­ated in its BioSinn report and sev­er­al oth­er cases. The document's stance on indus­tri­ally com­postable is also in line with the evid­ence described above and with the actions already taken in the pro­pos­al for the PPWR.
Apart from the adop­tion of com­postable plastics in the PPWR, there is no leg­ally bind­ing action to be seen yet from the policy frame­work. The doc­u­ment shows that there are still quite some reser­va­tions with­in the Com­mis­sion towards bio-based plastics and that we need con­tin­ued dia­logue, strong evid­ence illus­trat­ing their bene­fits and con­tinu­ous work to accel­er­ate Europe's shift away from fossil carbon.
Source