News
Nature's strongest glue comes unstuck
30.07.2014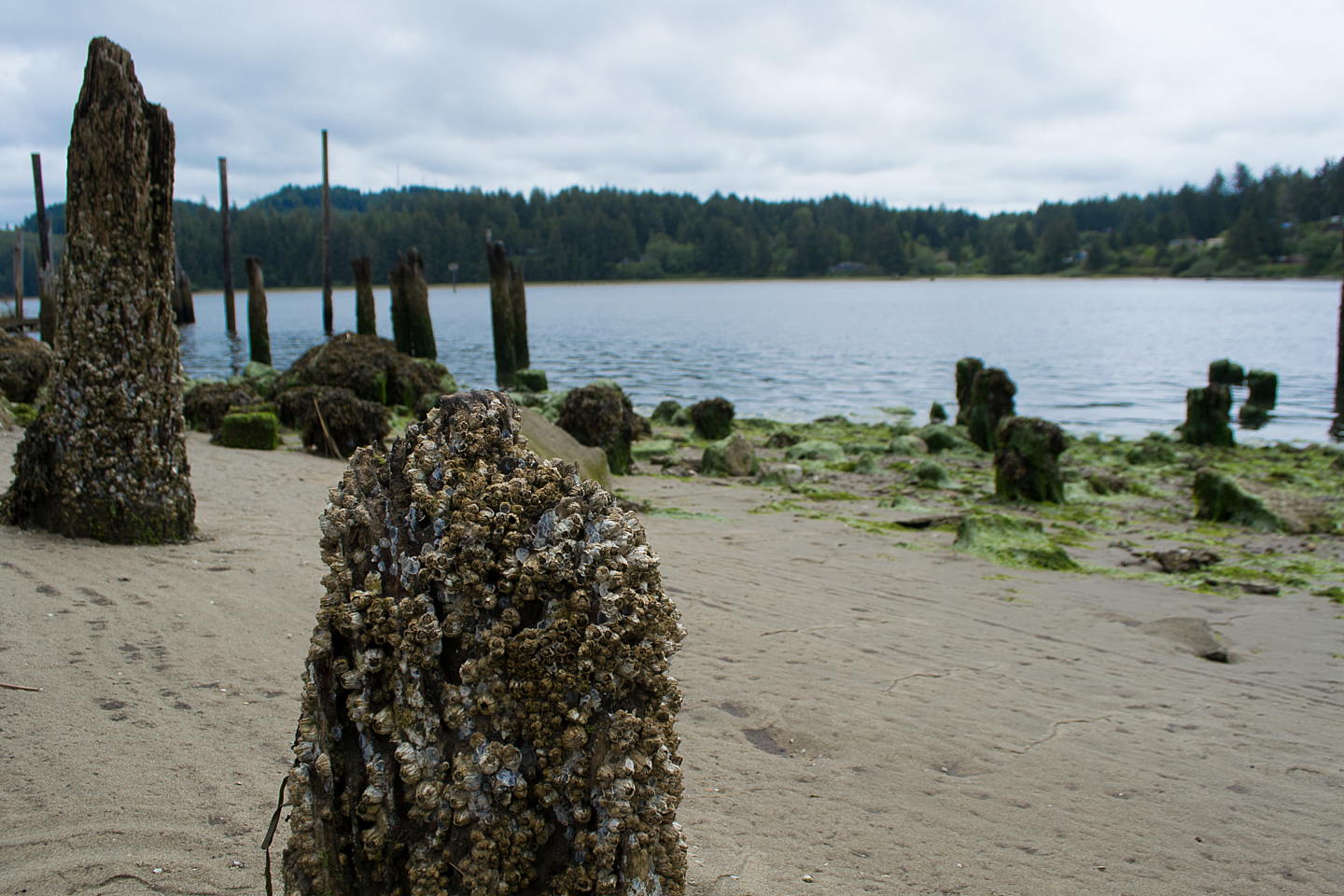 Still far bet­ter than any­thing we have been able to devel­op syn­thet­ic­ally, barnacle glue – or cement — sticks to any sur­face, under any con­di­tions. But exactly how this super­glue of super­glues works has remained a mys­tery – until now. An inter­na­tion­al team of sci­ent­ists led by New­castle Uni­ver­sity,

UK

, and fun­ded by the

US

Office of Nav­al Research, have shown for the first time that barnacle lar­vae release an oily droplet to clear the water from sur­faces before stick­ing down using a phos­phop­ro­tein adhes­ive. Pub­lish­ing their find­ings in the pres­ti­gi­ous aca­dem­ic journ­al Nature Com­mu­nic­a­tions, author Dr Nick Aldred says the find­ings could pave the way for the devel­op­ment of nov­el syn­thet­ic bioad­hes­ives for use in med­ic­al implants and micro-elec­tron­ics. The research will also be import­ant in the pro­duc­tion of new anti-foul­ing coat­ings for ships. ​

"

It's over

150

years since Dar­win first described the cement glands of barnacle lar­vae and little work has been done since then," says Dr Aldred, a research asso­ci­ate in the School of Mar­ine Sci­ence and Tech­no­logy at New­castle Uni­ver­sity, one of the world's lead­ing insti­tu­tions in this field of research. ​

"

We've known for a while there are two com­pon­ents to the bioad­hes­ive but until now, it was thought they behaved a bit like some of the syn­thet­ic glues — mix­ing before harden­ing. But that still left the ques­tion, how does the glue con­tact the sur­face in the first place if it is already covered with water? This is one of the key hurdles to devel­op­ing glues for under­wa­ter applic­a­tions." ​

"

Advances in ima­ging tech­niques, such as

2

‑photon micro­scopy, have allowed us to observe the adhe­sion pro­cess and char­ac­ter­ise the two com­pon­ents. We now know that these two sub­stances play very dif­fer­ent roles – one clear­ing water from the sur­face and the oth­er cement­ing the barnacle down. The ocean is a com­plex mix­ture of dis­solved ions, the pH var­ies sig­ni­fic­antly across geo­graph­ic­al areas and, obvi­ously, it's wet. Yet des­pite these hos­tile con­di­tions, barnacle glue is able to with­stand the test of time." ​

"

It's an incred­ibly clev­er nat­ur­al solu­tion to this prob­lem of how to deal with a water bar­ri­er on a sur­face it will change the way we think about devel­op­ing bio-inspired adhes­ives that are safe and already optim­ised to work in con­di­tions sim­il­ar to those in the human body, as well as mar­ine paints that stop barnacles from stick­ing." Barnacles have two lar­val stages – the naupli­us and the cyp­rid. The naupli­us, is com­mon to most crus­ta­cea and it swims freely once it hatches out of the egg, feed­ing in the plank­ton. The final lar­val stage, how­ever, is the cyp­rid, which is unique to barnacles. It invest­ig­ates sur­faces, select­ing one that provides suit­able con­di­tions for growth. Once it has decided to attach per­man­ently, the cyp­rid releases its glue and cements itself to the sur­face where it will live out the rest of its days. ​

"

The key here is the tech­no­logy. With these new tools we are able to study pro­cesses in liv­ing tis­sues, as they hap­pen. We can get com­pos­i­tion­al and molecu­lar inform­a­tion by oth­er meth­ods, but they don't explain the mech­an­ism. There's no sub­sti­tute for see­ing things with your own eyes." explains Dr Aldred. ​

"

In the past, the strong lasers used for optic­ally sec­tion­ing bio­lo­gic­al samples have typ­ic­ally killed the samples, but now tech­no­logy allows us to study life pro­cesses exactly as they would hap­pen in nature." The research will also be of interest to the ship­ping industry. Biofoul­ing – the accu­mu­la­tion of mar­ine life on ship's hulls – increases drag on ships and costs the glob­al industry an estim­ated $

7

.

5

bil­lion a year in wasted fuel. Oth­er implic­a­tions include the move­ment of invas­ive spe­cies around the world and increased emis­sion of green­house gases.
Ori­gin­al publication
Syn­er­gist­ic roles for lip­ids and pro­teins in the per­man­ent adhes­ive of barnacle lar­vae. N V Gohad, N Aldred, C M Hartshorn, Y Jong Lee, M T Cicer­one, B Ori­huela, A S Clare, D Ritt­schof and A S Mount. Nature Com­mu­nic­a­tions July

2014

Source: New­castle Uni­ver­sity (pub­lished on

18

th July

2014

)