News
How Policy Can Boost The Mar­ket Roll-Out Of Renew­able Fuels
04.12.2019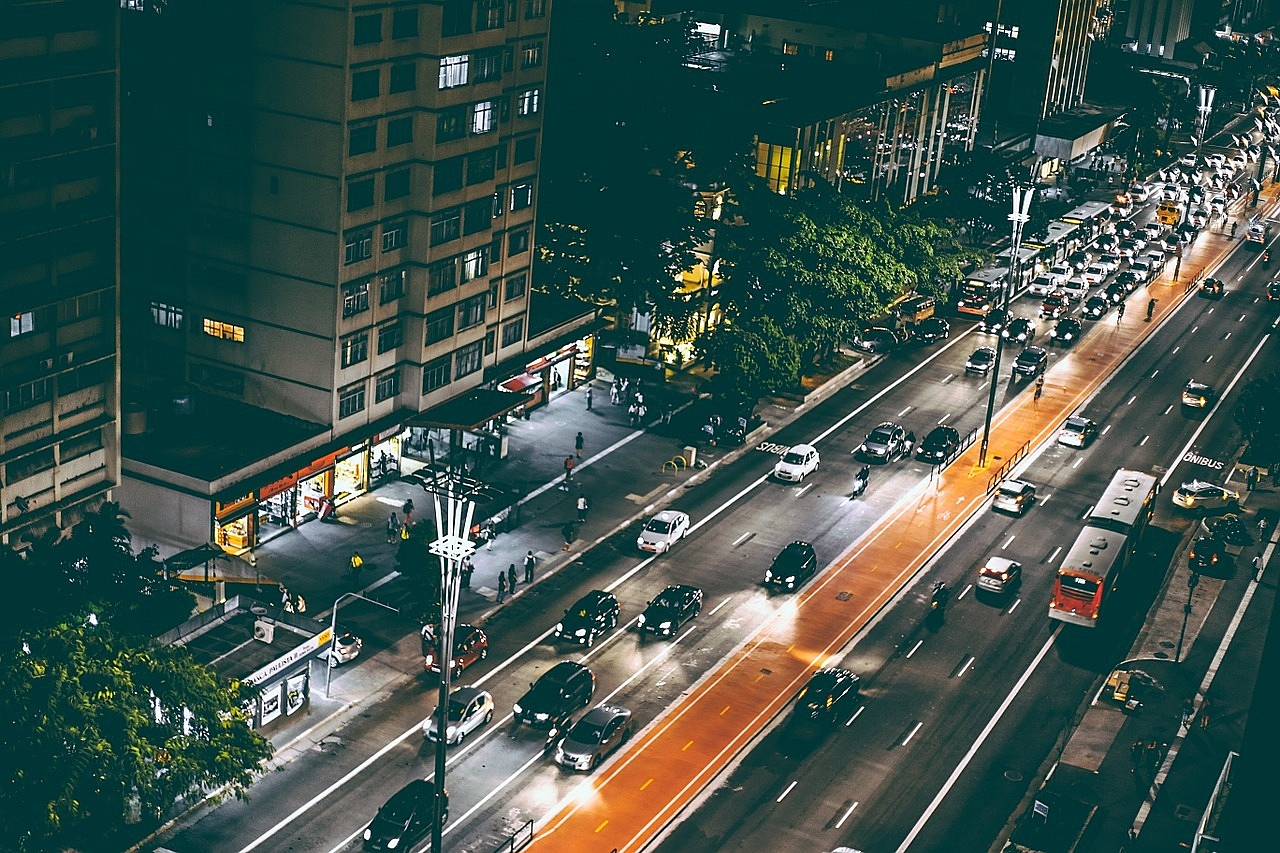 The innov­a­tion pro­ject

ADVANCE­FUEL

fin­anced by the European Com­mis­sion aims to remove bar­ri­ers to the mar­ket roll-out of advanced renew­able fuels and con­trib­ut­ing to reach­ing the tar­get of

3

.

5

% for advanced renew­able fuels men­tioned in the

REDII

. Dur­ing its

4

th stake­hold­er work­shop ​

"

Renew­able Fuels in Trans­port Sec­tor Decar­bon­isa­tion" on

21

Novem­ber

2019

in the con­text of the

9

th Stake­hold­er Plen­ary Meet­ing by the European Tech­no­logy and Innov­a­tion Plat­form Bioen­ergy in Brus­sels,

ADVANCE­FUEL

presen­ted recom­mend­a­tions and con­sul­ted with

50

+ stake­hold­ers with the aim to advance solu­tions along the fuel sup­ply chains to facil­it­ate the mar­ket uptake of advanced renew­able fuels. For reach­ing cli­mate goals, a stable and sup­port­ive frame­work for all applic­a­tions is essen­tial to ensure the level play­ing field for all energy car­ri­ers includ­ing renew­able fuels. Cur­rent policy mech­an­isms have not been enough to sup­port the mar­ket uptake of renew­able fuels (RES­fuels). Their sus­tain­able growth, how­ever, depends largely on the clar­ity, long-term sta­bil­ity and con­sist­ency of the policy frame­work which should provide con­fid­ence to investors and allow the RES­fuel industry to improve their tech­nic­al and fin­an­cial per­form­ance.
Tar­geted policy actions enable implementation
Tailored policy inter­ven­tions integ­rated along the RES­fuels value chain includ­ing feed­stock, con­ver­sion and end use are essen­tial to facil­it­ate the mar­ket uptake. Sus­tain­able bio­mass feed-stocks are present in Europe but their effi­cient and timely mobil­isa­tion remains a chal­lenge. Due to the increas­ing debate over bio­mass use for energy, forest man­age­ment and cli­mate effects, trans­par­ent imple­ment­a­tion of sus­tain­ab­il­ity cri­ter­ia for bio­mass use is very import­ant as it has also implic­a­tions on fin­an­cial risks involved in any related busi­ness invest­ment. Today more than

70

% of bioen­ergy comes from forest bio­mass, but it is almost entirely used for heat­ing and power and its sus­tain­able poten­tial is con­straint. The expan­sion of advanced bio­fuels is there­fore reli­ant on the devel­op­ment of oth­er sources of bio­mass. This is essen­tial for unlock­ing their poten­tial to decar­bon­ise trans­port. Rur­al land-use plan­ning must be com­bined with incent­ives to pro­duce bio­mass for energy. Feed­stock cost is a large share of total pro­duc­tion cost for advanced fuels and imple­ment­a­tion of fuel pro­duc­tion pro­cesses at a large indus­tri­al scale is essen­tial to bring down cost to reas­on­able levels. Tech­no­logy devel­op­ment and deploy­ment demand high cap­it­al costs, which res­ults in high fin­an­cial risk. Suc­cess­ful imple­ment­a­tion requires both tailored fin­an­cing mech­an­isms such as premi­ums for the use of advanced feed­stock sources (accord­ing to

RED

II

spe­cific­a­tions) or feed-in tar­iffs, as well as a clear and long-term cli­mate policy in the form of taxes on fossil fuels or on their emis­sions. This helps to facil­it­ate devel­op­ment of a secure frame­work to reduce cap­it­al costs and uncer­tain­ties of fuel pro­duc­tion costs next to fund­ing schemes. Espe­cially in the ini­tial phase, improve­ment of mar­ket con­di­tions and a fairer com­pet­i­tion with fossil fuels is essen­tial. This requires adjus­ted reg­u­lat­ory frame­works on fuel pri­cing for com­pens­at­ing the price dif­fer­ences between fossil fuels and advanced bio­fuels. This could be done by imple­ment­ing

CO

2

taxes and blend­ing tar­gets and by cre­at­ing a more stable invest­ment envir­on­ment in the future.
Towards real­ising ambi­tious decar­bon­isa­tion plans
In addi­tion to a sup­port­ive policy frame­work for feed­stock and tech­no­logy, a ded­ic­ated and con­sist­ent policy is needed to increase invest­ment con­fid­ence and mar­ket uptake. Cur­rently, RES­fuels deploy­ment in avi­ation, mar­ine and heavy-duty road trans­port is imma­ture, and most of these fuel value chains still require improve­ments. RES­fuels are likely to exhib­it increased shares first in road trans­port, how­ever it is crit­ic­al to enable sim­il­ar and timely shifts to heavy-duty vehicles, mari­time and avi­ation, which have less altern­at­ives and are more chal­len­ging in terms of

CO

2

emis­sion reduc­tions. Addi­tion­ally, it needs to be con­sidered that RES­fuels will be lim­ited and should be used in sec­tors, where sub­sti­tu­tion of fossil-based fuels is dif­fi­cult or costly. Togeth­er with increased effi­ciency and shifts towards more energy effi­cient trans­port modes future policy, tailored tar­gets for RES­fuels and high

CO

2

emis­sion reduc­tions are essen­tial and must be aligned with

RED-II

, the

EU

cli­mate and energy tar­gets, the Effort Shar­ing Reg­u­la­tion (May

2018

) and account for pro­vi­sions to meet the

2015

Par­is Agree­ment aspir­a­tions. For suc­cess­ful mar­ket uptake of RES­fuels, act­ive and con­tinu­ous involve­ment, con­sulta­tion and approvals dur­ing policy form­a­tion, imple­ment­a­tion and mon­it­or­ing is vital for the future of the sec­tor. Policy mak­ing must involve rel­ev­ant stake­hold­ers, adapt policies to their needs, inform and activ­ate them for sig­ni­fic­ant shifts towards more energy effi­cient trans­port modes.
About
ADVANCE­FUEL

A new gen­er­a­tion of renew­able trans­port fuels is on the way – one that is socio-eco­nom­ic­ally and envir­on­ment­ally sus­tain­able across the entire value chain. The

EU

innov­a­tion pro­ject

ADVANCE­FUEL

aims to facil­it­ate the mar­ket roll-out of liquid renew­able fuel and liquid advanced bio­fuels between

2020

and

2030

.

ADVANCE­FUEL

is devel­op­ing an improved renew­able fuels mon­it­or­ing frame­work, a decision sup­port tool and a stake­hold­er plat­form that will help to over­come bar­ri­ers to com­mer­cial­isa­tion of renew­able trans­port fuels. The pro­ject is coordin­ated by the Agency of Renew­able resources togeth­er with eight part­ners from sev­en coun­tries includ­ing lead­ing research centres and uni­ver­sit­ies and fin­anced by the European Union's Hori­zon

2020

research and innov­a­tion pro­gram run­ning from

2017

to

2020

. Source:

ADVANCE­FUEL

, press release,

2019

-

12

-

04

.