News
How a Manuka Honey ​
'

sand­wich' could be the key to fight­ing infections
04.12.2019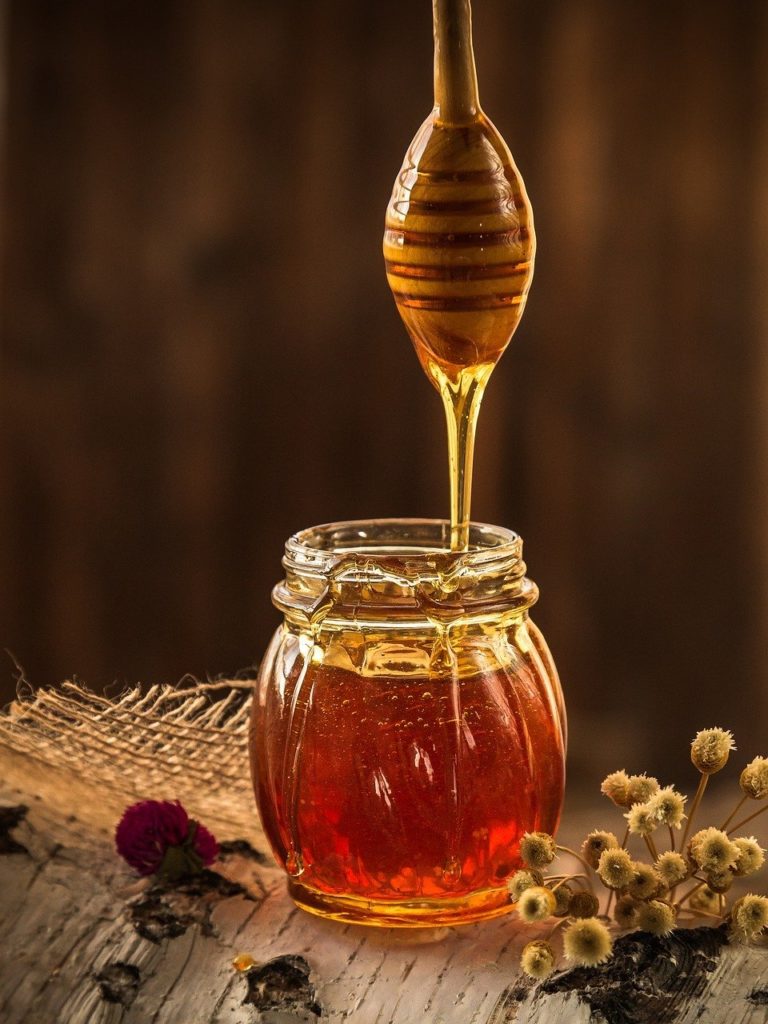 Meshes are used to help pro­mote soft tis­sue heal­ing inside the body fol­low­ing sur­gery and are com­mon in oper­a­tions such as her­nia repair. How­ever, they carry with them an increased risk of infec­tion as the bac­teria are able to get a hold inside the body by form­ing a biofilm on the sur­face of the mesh. Skin and soft tis­sue infec­tions are the most com­mon bac­teri­al infec­tions, account­ing for around

10

% of hos­pit­al admis­sions, and a sig­ni­fic­ant pro­por­tion of these are sec­ond­ary infec­tions fol­low­ing sur­gery. Cur­rently, any infec­tion is treated with anti­bi­ot­ics, but the emer­gence of anti­bi­ot­ic res­ist­ant strains – or ​

'

super­bugs' — means sci­ent­ists are on the hunt for altern­at­ives. Sand­wich­ing eight nano-lay­ers of Manuka honey (with a neg­at­ive charge) between eight lay­ers of a poly­mer (with a pos­it­ive charge), the inter­na­tion­al team of sci­ent­ists and engin­eers led by Dr Pier­gior­gio Gen­tile at New­castle Uni­ver­sity,

UK

, and Dr Elena Man­cuso, at Ulster Uni­ver­sity, showed it is pos­sible to cre­ate an elec­tro­stat­ic nano­coat­ing on the mesh which in the lab inhib­its bac­teria for up to three weeks as the honey is slowly released. Pub­lish­ing their find­ings today in the aca­dem­ic journ­al Fron­ti­ers, the team says the study high­lights the poten­tial bene­fits of infus­ing med­ic­al implants with honey.
Dr Pier­gior­gio Gen­tile, lead author and a Bio­med­ic­al Engin­eer at New­castle Uni­ver­sity, explains:
​

"

Mesh is implanted inside the body to provide sta­bil­ity while the intern­al tis­sues heal but, unfor­tu­nately, it also provides the per­fect sur­face for bac­teria to grow on. Once the bac­teria form a biofilm on the sur­face, it's very dif­fi­cult to treat the infec­tion. By sand­wich­ing the honey in a mul­tilay­er coat­ing on the mesh sur­face and slowly releas­ing it, the aim is to inhib­it the growth of the bac­teria and stop the infec­tion before it even starts. ​

"

These res­ults are really very excit­ing. Honey has been used to treat infec­ted wounds for thou­sands of years but this is the first time it has been shown to be effect­ive at fight­ing infec­tion in cells from inside the body." Dr Man­cuso, a lec­turer with­in the Nan­o­tech­no­logy and Integ­rated Bioen­gin­eer­ing Centre (

NIBEC

) at Ulster Uni­ver­sity, adds: ​

"

Although numer­ous anti­bi­ot­ic-based coat­ings, con­struc­ted through layered approaches, and inten­ded for the devel­op­ment of anti­bac­teri­al implants, have been invest­ig­ated so far, it has been found that the effect of anti­bi­ot­ics may decrease with time, since anti­bi­ot­ic res­ist­ant bac­teria may poten­tially devel­op."
Ancient rem­edy
Honey has been used to treat infec­ted wounds since ancient times, and thou­sands of years before the dis­cov­ery of bac­teria. Most honey is believed to have some bac­teria killing prop­er­ties because it con­tains chem­ic­als that pro­duce hydro­gen per­ox­ide. How­ever, in

1991

a New Zea­l­and study showed that when you remove the hydro­gen per­ox­ide from a range of honeys, Manuka — made from nec­tar col­lec­ted by bees that for­age on the wild Manuka tree — was the only type that kept its abil­ity to kill bac­teria. This is due to the pres­ence of a unique ingredi­ent, now iden­ti­fied as methyl­gly­ox­al, which has spe­cif­ic anti­mi­cro­bi­al prop­er­ties. Using med­ic­al-grade Manuka honey, the team used the Lay­er-by-Lay­er assembly tech­no­logy to cre­ate altern­at­ing lay­ers of neg­at­ively-charged honey and pos­it­ively-charged con­ven­tion­al biocom­pat­ible poly­mer to modi­fy the sur­face of elec­tro­spun mem­brane, each lay­er just

10

 – 

20

nano­met­ers thick. Tested in-vitro on dif­fer­ent soft tis­sue cell lines to test their biocom­pat­ib­il­ity, the func­tion­al­ised meshes were exposed to a range of com­mon bac­teri­al infec­tions such as

MRSA

, Sta­phyl­o­coc­cus and E coli. ​

"

Too little honey and it won't be enough to fight the infec­tion but too much honey can kill the cells," explains Dr Gen­tile. ​

"

By cre­at­ing this

16

-layerd ​

'

charged sand­wich' we were able to make sure the honey was released in a con­trolled way over two to three weeks which should give the wound time to heal free of infec­tion."
Dr Man­cuso adds:
​

"

With our study we have demon­strated the prom­ising com­bin­a­tion of a nat­ur­ally-derived anti­bac­teri­al agent with a nan­o­tech­no­logy approach, which may be trans­lated to the design and devel­op­ment of nov­el med­ic­al devices with advanced func­tion­al­ity." Source: New­castle Uni­ver­sity, press art­icle,

04

.

12

.

2019