News
Explor­ing the depths of the ocean — the new fron­ti­er in indus­tri­al biotechnology
03.07.2014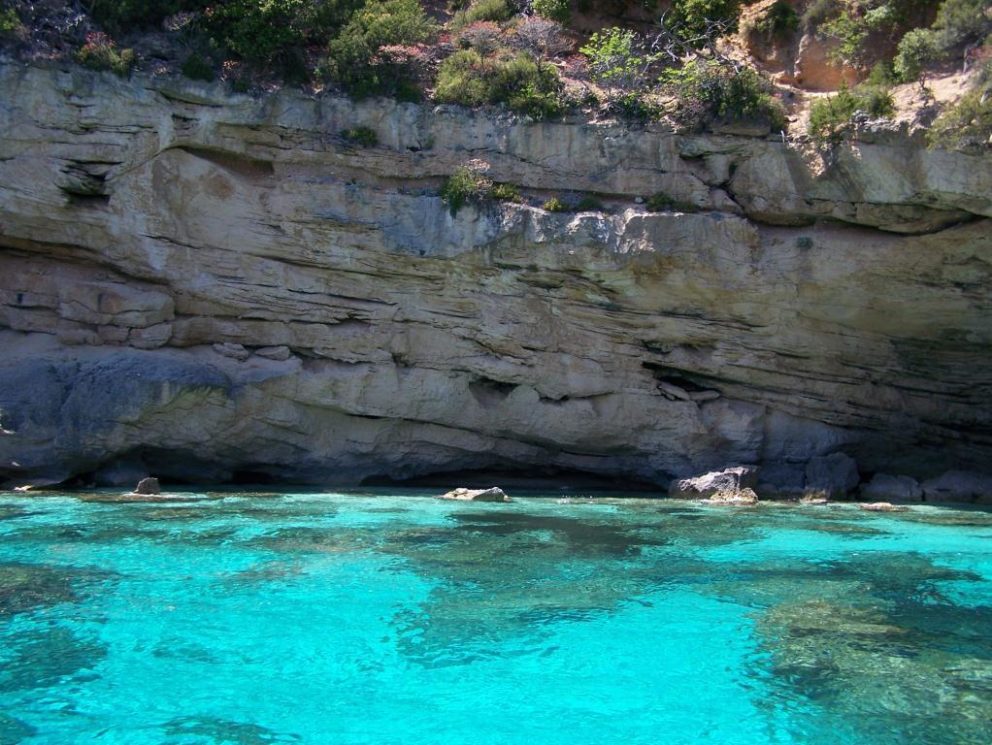 The research team is extend­ing the fron­ti­ers of our cap­ab­il­it­ies, mak­ing it pos­sible to har­vest the vast resources offered by the enzymes, pro­teins and oth­er molecules con­tained in the micro­bi­al life which exists in the harshest mar­ine envir­on­ments – at the extremes of heat, cold, pres­sure and salin­ity. The highly adap­ted cel­lu­lar machinery required to sur­vive in these extreme con­di­tions is the reas­on these organ­isms are of spe­cial interest. The molecules they con­tain are likely to have prop­er­ties not found in organ­isms exist­ing in more com­mon hab­it­ats. ​

"

Microbes have a great poten­tial for bio­tech­no­logy," says

MAMBA

's Pro­ject Coordin­at­or, Pro­fess­or Peter Goly­sh­in of Bangor Uni­ver­sity in the United King­dom. ​

"

Micro-organ­isms have been found to be par­tic­u­larly suit­able for pro­duc­tion of com­pounds with anti-inflam­mat­ory, anti-bac­teri­al, anti-fungal, cho­les­ter­ol-lower­ing and anti-can­cer activ­ity, as well as enzymes applic­able in the food, cos­met­ics and phar­ma­ceut­ic­als indus­tries." Even more import­antly, the sea is the most prom­ising source of such microbes. ​

"

Mar­ine micro­bi­al com­munit­ies are thought to con­tain anti-tumour poten­tial at least

100

times high­er than ter­restri­al microbes," says Pro­fess­or Goly­sh­in. ​

"

In addi­tion, the deep ocean realms, par­tic­u­larly below

1

,

000

metres in depth, are by far the least explored sys­tems on Earth," he adds. Until now, the prob­lem has been the dif­fi­culty of cre­at­ing labor­at­ory cul­tures of these microbes in order to study them and real­ise the poten­tial bene­fits they offer. This is because most micro-organ­isms form part­ner­ships with oth­er micro- or high­er organ­isms in their envir­on­ment. If they are extrac­ted from this envir­on­ment they may lack some essen­tial factors they need in order to grow. For this reas­on, less than a frac­tion of one per cent of the total num­ber of micro­bi­al spe­cies that are detec­ted in nature has been suc­cess­fully cul­tured. The key to the suc­cess of the

MAMBA

pro­ject was the use of tech­niques from the rap­idly devel­op­ing sci­ence of ​

'

meta­ge­n­om­ics'. Meta­ge­n­om­ics applies genet­ic meth­ods not to the study of the gen­ome of a single organ­ism, but to the study of all the genet­ic mater­i­al con­tained in an envir­on­ment­al sample. By har­vest­ing genes from micro­bi­al com­munit­ies dir­ectly from the envir­on­ment — some­thing now made pos­sible by mod­ern meta­ge­n­om­ic tech­niques — it is pos­sible to bypass the need for the isol­a­tion and labor­at­ory cul­tiv­a­tion of indi­vidu­al spe­cies. The activ­it­ies of the

MAMBA

team have been likened to those of pro­spect­ors for min­er­al wealth, except that in this case the pro­spect­ors are search­ing the seas for ​

'

bio­lo­gic­al wealth'. Their suc­cess rate has been impress­ive. More than four mil­lion clones have been screened to yield some

1

,

600

pos­it­ive hits exhib­it­ing the desired enzymat­ic activ­ity, from which two hun­dred enzymes have been fully char­ac­ter­ised. In par­tic­u­lar, the pro­ject has more than doubled the num­ber of known pro­tein struc­tures from organ­isms adap­ted to cold con­di­tions. ​

"

The biocata­lysts developed as a res­ult of

MAMBA

's work," explains Pro­fess­or Goly­sh­in, ​

"

have applic­a­tions ran­ging from phar­ma­ceut­ic­al pro­duc­tion to cos­met­ic design, food pro­duc­tion, bio-energy pro­duc­tion and the pro­duc­tion of valu­able fine chem­ic­als." As well as pav­ing the way for a wealth of new medi­cines, cos­met­ics and oth­er products, the

MAMBA

pro­ject is also expec­ted to help envir­on­ment­al sus­tain­ab­il­ity by boost­ing the indus­tri­al bio­tech­no­logy approaches to pro­duc­tion, using renew­able raw bio­lo­gic­al mater­i­al as feed­stock. ​

"

The fruits of

MAMBA

's pion­eer­ing work could be in evid­ence very soon," says Pro­fess­or Goly­sh­in. While new drug devel­op­ment will of course take many years to pro­gress through all the neces­sary reg­u­lat­ory stages, the exploit­a­tion of enzymes in industry can be expec­ted much soon­er. ​

"

Cur­rently, hun­dreds of

MAMBA

enzymes are being tested in col­lab­or­a­tion with private com­pan­ies and we expect to have some of the enzymes in com­mer­cial port­fo­li­os with­in the next two to three years," he con­cludes.
Pro­ject details
Pro­ject acronym:

MAMBA

Par­ti­cipants:

UK

(Coordin­at­or), France, Spain, Ger­many (includ­ing Hein­rich-Heine-Uni­versität Duessel­dorf, Evoc­atal [

IBB

net­work mem­ber], Max-Planck-Gesell­schaft zur För­der­ung der Wis­senschaft), Canada, Italy
Pro­ject FP

7

226977

Total costs: €

4

978

203

EU

con­tri­bu­tion: €

2

875

245

Dur­a­tion: July

2009

 — June

2013

Cord­is pro­ject web­site: http://​cord​is​.europa​.eu/​p​r​o​j​e​c​t​s​/​r​c​n​/​

9

​

1

​

2

​

6

​

2

​_​e​n​.html
Source: European Commission