News
EU-Pro­ject: Mak­ing sus­tain­able use of Europe's mar­ine wealth
27.03.2013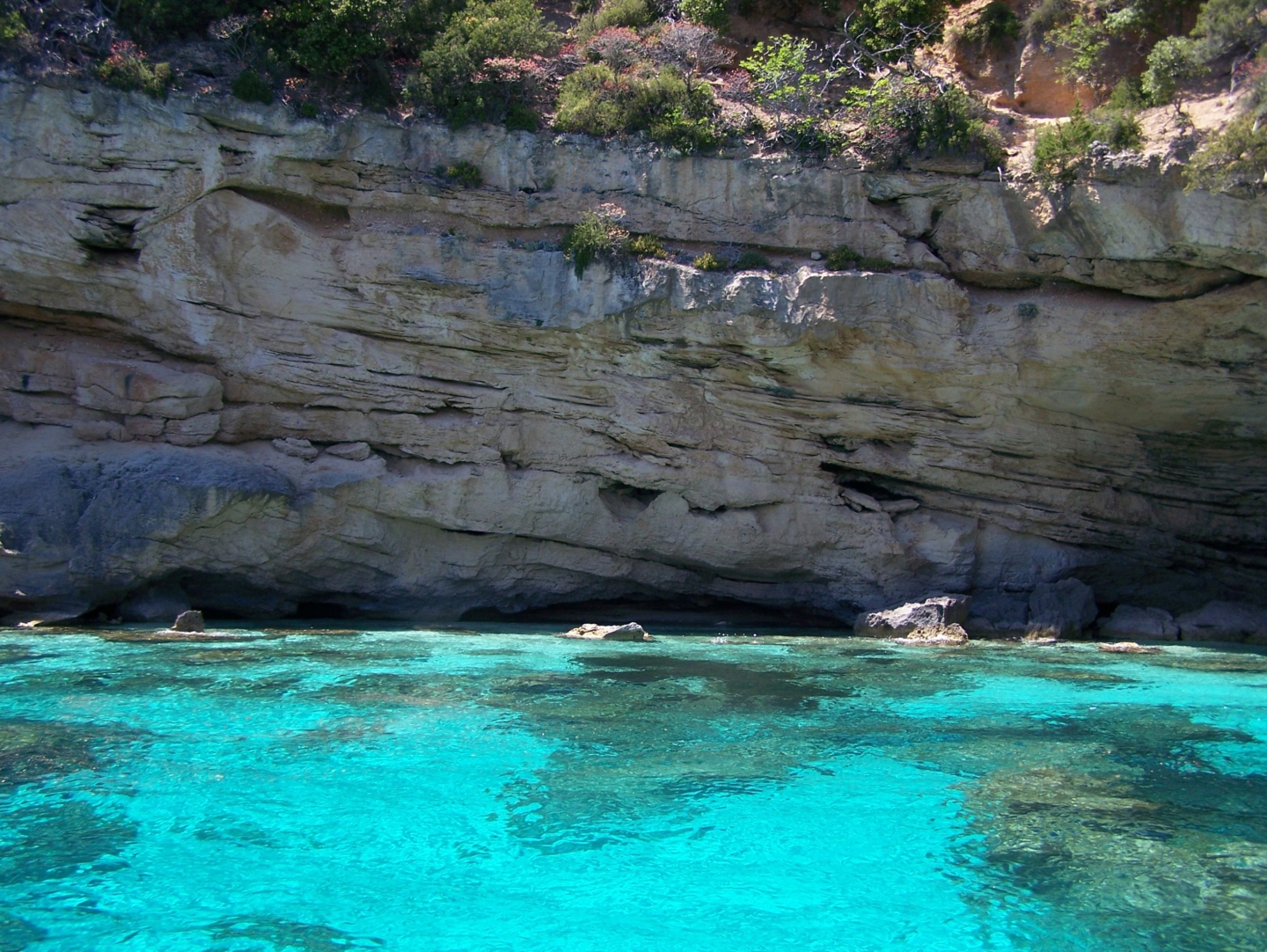 Mar­ine organ­isms – such as bac­teria, fungi, sponges and algae – pro­duce impress­ive yields of high-value-added molecules (HVABs) that are used as ingredi­ents in vari­ous phar­ma­ceut­ic­al, cos­met­ic and indus­tri­al sec­tors. Although the use of organ­isms in tech­no­lo­gic­al applic­a­tions remains a some­what untapped corner of the bio­tech­no­logy mar­ket, research firm Glob­al Industry Ana­lysts pre­dicts that the mar­ine bio­tech­no­logy sec­tor is set to sur­pass €

3

.

11

bil­lion by

2015

. Farm­ing these molecules in a sus­tain­able and effi­cient man­ner could prove to be highly luc­rat­ive, and cre­ate innov­at­ive and envir­on­ment­ally friendly busi­ness oppor­tun­it­ies. This would be espe­cially wel­come in isol­ated coastal regions, which is why the

EU

is part-fund­ing the inter­na­tion­al

BAMMBO

pro­ject focus­ing on the sus­tain­able pro­duc­tion of bio­lo­gic­ally act­ive molecules of mar­ine-based ori­gin. The pro­ject is coordin­ated by Dr Daniel Walsh at the Lim­er­ick Insti­tute of Tech­no­logy in Ire­land. Part­ners from Rus­sia, Brazil and the European coasts of the Medi­ter­ranean, Adri­at­ic and Atlantic are also involved.
Start­ling mar­ine discoveries
​

"

One very inter­est­ing find­ing has been made in the cold waters off Ant­arc­tica," says Dr Walsh. ​

"

Yeast and fungi asso­ci­ated with sea stars and urchins have been cul­tured and isol­ated, and have demon­strated an abil­ity to pro­duce wood-digest­ing enzymes act­ive at tem­per­at­ures less than

15

˚C. The poten­tial of these enzymes as new agents for use in energy-sav­ing deter­gents, envir­on­ment­al clean-up products and the bio­tech­no­logy indus­tries are immense." The three-year pro­ject, which kicked off in

2011

, is cur­rently screen­ing tar­get mar­ine organ­isms from a vari­ety of glob­al loc­a­tions in order to identi­fy poten­tial new sus­tain­able sources of HVABs. ​

"

To date, we have iden­ti­fied all known, tar­geted, com­mer­cially viable com­pounds in a range of mar­ine organ­isms, and have also dis­covered eight nov­el and nev­er seen before alkal­oids from sponges," con­tin­ues Dr Walsh. ​

"

Our Uni­ver­sity of Nice part­ner is able to sus­tain­ably cul­ture these sponges and ​

'

recov­er' the tar­get com­pounds from them and their sur­round­ing envir­on­ment, so we are not inter­fer­ing with the host organism's life." Extrac­tion sys­tems have been developed which will enable large-scale isol­a­tion and enrich­ment of high-value-added bio­molecules with min­im­al to no use of organ­ic solvents, which can dam­age the envir­on­ment. The pro­ject team has also iden­ti­fied extracts from macro-algae (sea­weed) rich in anti­ox­id­ants. These are cur­rently pro­gress­ing through the enrich­ment, puri­fic­a­tion and char­ac­ter­isa­tion stages of the

BAMMBO

work pro­gramme. Anti­ox­id­ant activ­ity com­pares favour­ably to that of the com­mer­cially used com­pound butylated hydroxy­tolu­ene (

BHT

), which is widely used in sec­tors such as the auto­mot­ive industry to treat oxid­a­tion (or rust), but is a poten­tial health risk. ​

"

The sta­bil­ity and tox­icity of the nat­ur­ally occur­ring anti­ox­id­ants will be eval­u­ated as the pro­ject pro­gresses," says Dr Walsh. Oth­er sea­weed extracts with potent anti-fungal activ­it­ies have been iden­ti­fied, which could one day be used as intra­ven­ous anti-fungal agents to treat infec­tions. In the future, some macro-algal strains could also replace cur­rent ​

'

chemo' drugs used to treat vari­ous can­cers, includ­ing sar­co­mas, car­cino­mas and lymph­o­mas.
Achiev­ing sus­tain­able production
In addi­tion to mak­ing nov­el dis­cov­er­ies, the pro­ject has focused on achiev­ing a more sus­tain­able and effi­cient meth­od of pro­du­cing HVABs. A nov­el photo-biore­act­or sys­tem (an enclosed cul­ture tank designed for con­trolled bio­mass pro­duc­tion) has been developed. The biore­act­or has been cal­ib­rated so that the con­di­tions inside can be adjus­ted. ​

"

This sys­tem, developed togeth­er with our

SME

part­ners' know­ledge, will help us to make bet­ter use of micro-algae as a cost-effect­ive source of bio-molecules," says Dr Walsh. ​

"

One of the most import­ant things we're doing here is work­ing with our

SME

part­ners to devel­op and trans­fer skills to loc­al and region­al industry. Europe is being chal­lenged by out­side pro­duc­tion, so we need to ask ourselves how we can bet­ter util­ise the mar­ine envir­on­ment, away from the sea." Through the devel­op­ment of tech­no­lo­gies and new dis­cov­er­ies, the ground-break­ing

BAMMBO

pro­ject hopes to provide a sol­id answer to this ques­tion, and meet the object­ives of the

EU

's Hori­zon

2020

Frame­work Pro­gramme of cre­at­ing growth and jobs through research.
Pro­ject details
Pro­ject acronym:

BAMMBO

Par­ti­cipants: Ire­land (Coordin­at­or), Bel­gi­um, Brazil, Spain, France, Italy, Russia
Pro­ject FP

7

265896

Total costs: €

4

.

338

.

536

EU

con­tri­bu­tion: €

2

.

992

.

421

Dur­a­tion: March

2011

 — Feb­ru­ary

2014
Source: European Com­mis­sion,

DG

Research

&

Innovation