News
Clari­ant to Scale-Up Cata­lysts for Gevo's Eth­an­ol-to-Olefins (
ETO

) Technology
23.06.2016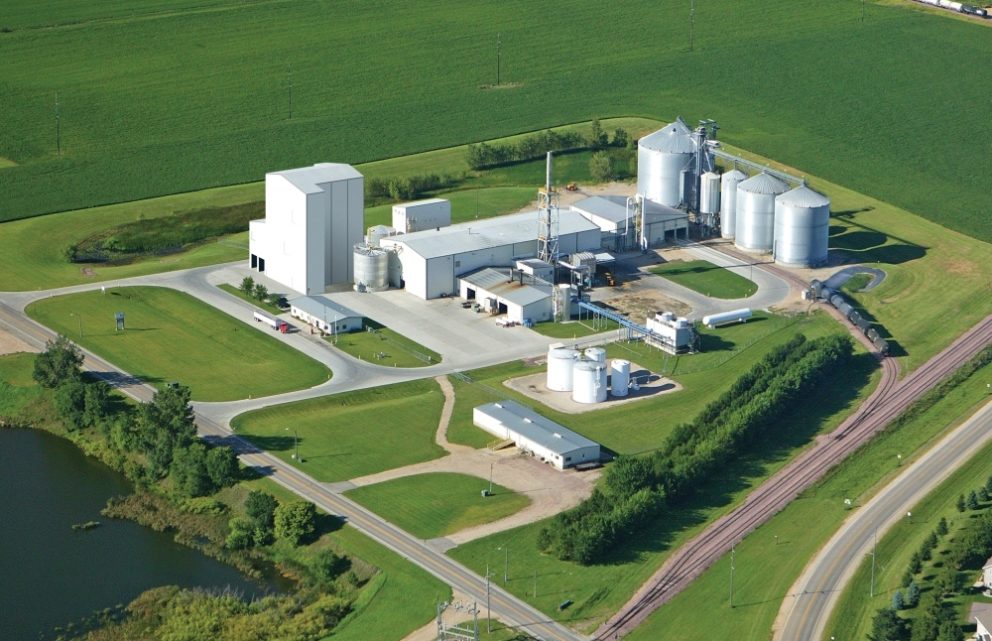 Gevo, Inc. announced in May that it has entered into an agree­ment with Clari­ant Corp. (IBB-Net­zwerkmit­glied), one of the world's lead­ing spe­cialty chem­ic­al com­pan­ies, to devel­op cata­lysts to enable Gevo's

ETO

tech­no­logy. As pre­vi­ously dis­closed, Gevo's

ETO

tech­no­logy, which uses eth­an­ol as a feed­stock, pro­duces tailored mixes of pro­pyl­ene, isobutylene and hydro­gen, which are valu­able as stan­dalone molecules, or as feed­stocks to pro­duce oth­er products such as dies­el fuel and com­mod­ity plastics, that would be drop-in replace­ments for their fossil-based equi­val­ents. Under­pin­ning the

ETO

tech­no­logy was Gevo's inven­tion of pro­pri­et­ary mixed met­al oxide cata­lysts that pro­duce poly­mer grade pro­pyl­ene or high pur­ity isobutylene, along with hydro­gen in high yields in a single pro­cessing step from con­ven­tion­al fuel grade spe­cific­a­tion eth­an­ol. Clari­ant is com­mit­ted to the devel­op­ment and scale-up of the cata­lyst, which is expec­ted to con­tin­ue the advance­ment of the

ETO

tech­no­logy, while Gevo focuses the major­ity of its intern­al resources on the ongo­ing optim­iz­a­tion of its core isobutan­ol tech­no­logy. Once the

ETO

tech­no­logy has been suc­cess­fully developed and scaled-up, Clari­ant will be in a pos­i­tion to pro­duce quant­it­ies of the cata­lyst needed to meet com­mer­cial pro­duc­tion require­ments. As with its isobutan­ol tech­no­logy, Gevo anti­cip­ates grow­ing its

ETO

busi­ness through licens­ing. Gevo has filed a series of pat­ent applic­a­tions related to this tech­no­logy. The

ETO

tech­no­logy has the poten­tial to provide the estim­ated

25

bil­lion gal­lon glob­al eth­an­ol industry a much broad­er set of end-product mar­ket and mar­gin oppor­tun­it­ies, bey­ond the use of eth­an­ol as a gas­ol­ine blend­stock. It has the poten­tial to address a vari­ety of mar­kets in the chem­ic­als and fuels fields, such as auto­mobile parts, pack­aging, dur­able goods made of plastic, renew­able dies­el fuel and renew­able hydro­gen for the chem­ic­al, energy and fuel cell mar­kets. ​

"

We see the oppor­tun­ity for Clari­ant cata­lysts to con­vert eth­an­ol, pro­duced from cel­lu­losic or oth­er car­bo­hydrate sources, into more value-added products to cre­ate great­er growth poten­tial for the eth­an­ol industry," said Stefan Brejc, Head of Spe­cialty Cata­lysts Busi­ness Seg­ment at Clari­ant. ​

"

We are pleased to be work­ing with Clari­ant. They have tre­mend­ous cap­ab­il­ity and know-how to scale-up devel­op­ment­al, cus­tom­ized cata­lysts to enable com­mer­cial­iz­a­tion of new, large-scale pro­cesses. We see the poten­tial with this tech­no­logy to address sev­er­al major oppor­tun­it­ies cut­ting across chem­ic­als, plastics, fuels and hydro­gen," said Dr. Patrick Gruber, Chief Exec­ut­ive Officer of Gevo.
About Gevo
Gevo is a lead­ing renew­able tech­no­logy, chem­ic­al products, and next gen­er­a­tion bio­fuels com­pany. Gevo has developed pro­pri­et­ary tech­no­logy that uses a com­bin­a­tion of syn­thet­ic bio­logy, meta­bol­ic engin­eer­ing, chem­istry and chem­ic­al engin­eer­ing to focus primar­ily on the pro­duc­tion of isobutan­ol, as well as related products from renew­able feed­stocks. Gevo's strategy is to com­mer­cial­ize biobased altern­at­ives to pet­ro­leum-based products to allow for the optim­iz­a­tion of fer­ment­a­tion facil­it­ies' assets, with the ulti­mate goal of max­im­iz­ing cash flows from the oper­a­tion of those assets. Gevo pro­duces isobutan­ol, eth­an­ol and high-value anim­al feed at its fer­ment­a­tion plant in Luverne, Minn. Gevo has also developed tech­no­logy to pro­duce hydro­car­bon products from renew­able alco­hols. Gevo cur­rently oper­ates a biore­finery in Sils­bee, Texas, in col­lab­or­a­tion with South Hamp­ton Resources Inc., to pro­duce renew­able jet fuel, octane, and ingredi­ents for plastics like poly­es­ter. Gevo has a mar­quee list of part­ners includ­ing The Coca-Cola Com­pany, Toray Indus­tries Inc. and Total

SA

, among oth­ers. Gevo is com­mit­ted to a sus­tain­able bio-based eco­nomy that meets soci­ety's needs for plen­ti­ful food and clean air and water.
About Clari­ant
AG

Clari­ant's Cata­lysts busi­ness unit is a lead­ing glob­al developer and pro­du­cer of a broad port­fo­lio of cata­lysts for indus­tri­al pro­cesses. It has been part of the Cata­lys­is busi­ness area of the Clari­ant Group since the acquis­i­tion of Süd-Chemie in

2011

. Clari­ant Cata­lysts oper­ates glob­ally with a loc­al focus. Headquartered in Munich, Ger­many, it has a total of

18

pro­duc­tion sites,

14

sales offices, and

12

R

&

D and tech­nic­al cen­ters around the world. Approx­im­ately

1790

employ­ees serve cus­tom­ers across all region­al mar­kets. Clari­ant has over

50

years of extens­ive exper­i­ence in trans­form­ing labor­at­ory recipes into full-scale pro­duc­tion pro­cesses. Its state-of-the-art pro­duc­tion facil­it­ies and dec­ades of know-how enable cus­tom­ers to scale-up, while also max­im­iz­ing value and pro­tect­ing cus­tom­er

IP

. Cre­at­ing Per­form­ance Tech­no­logy® is the philo­sophy at the heart of the Cata­lysts busi­ness, com­bined with the Per­form­ance, People, Plan­et core val­ues of Clari­ant. Reflect­ing these prin­ciples, Clari­ant's innov­at­ive cata­lysts and adsorb­ents deliv­er sig­ni­fic­ant and sus­tain­able value to cus­tom­ers by enabling high­er pro­duc­tion through­put, and lower energy con­sump­tion, while redu­cing haz­ard­ous emis­sions from indus­tri­al pro­cesses and com­bus­tion engines. Clari­ant's cata­lysts and tech­no­lo­gies also enable the use of altern­at­ive feed­stock, such as bio­mass, as raw mater­i­als for chem­ic­al and fuel pro­duc­tion. In doing so, Clari­ant Cata­lysts addresses the glob­al chal­lenges of raw mater­i­al scarcity, energy effi­ciency, and respons­ible care for the envir­on­ment. www​.clari​ant​.com/​c​a​t​a​lysts Source: Gevo, Inc.