News
Chr. Hansen acquires Jen­ne­wein Bio­tech­no­lo­gie GmbH to enter and lead the high-growth Human Milk Oli­gosac­char­ides market
22.09.2020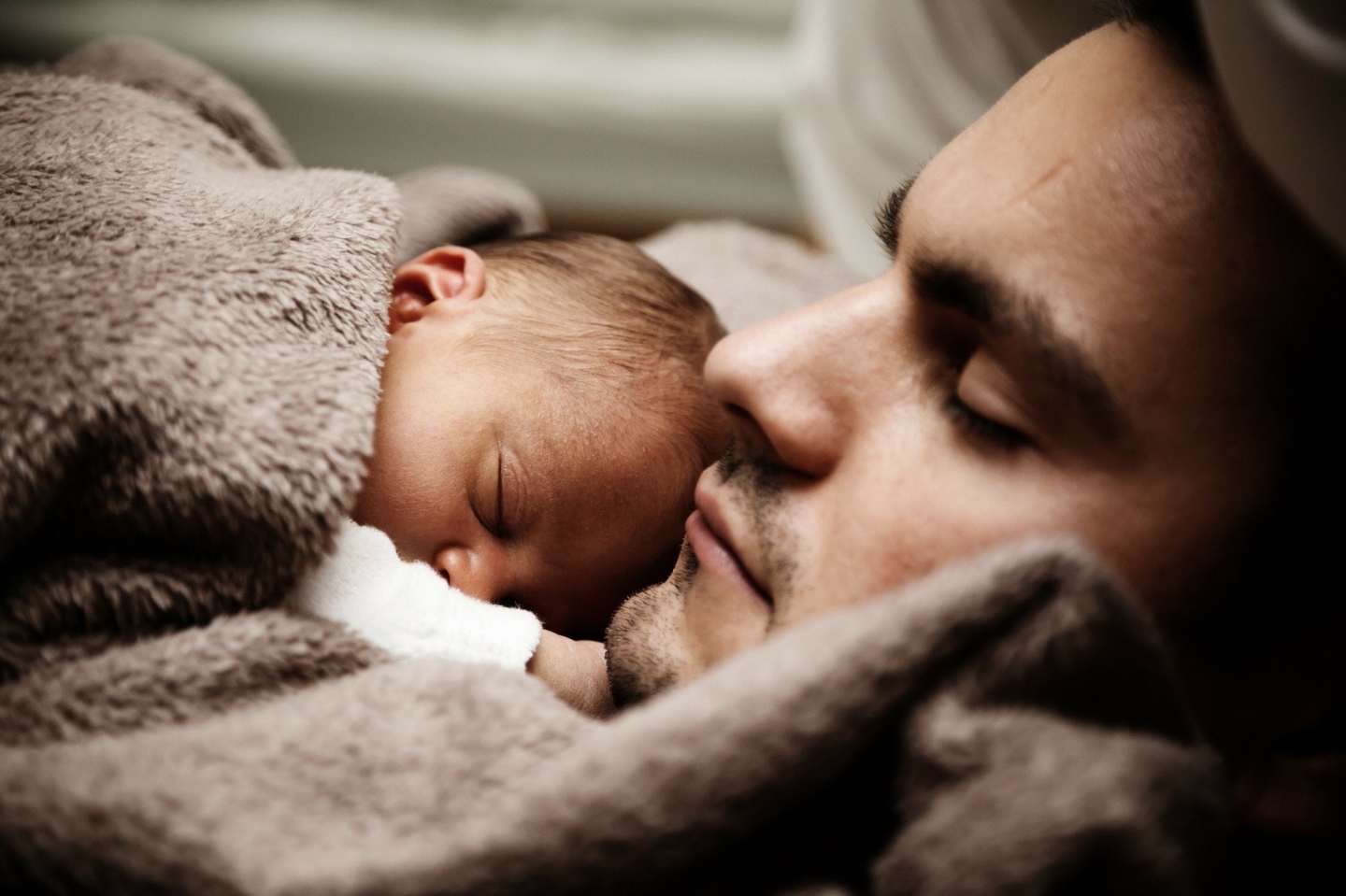 The acquis­i­tion is fully in line with Chr. Hansen's

2025

Strategy of pur­su­ing bolt-on acquis­i­tions that extend and strengthen its micro­bi­al and fer­ment­a­tion tech­no­logy plat­forms. Maur­i­cio Graber,

CEO

of Chr. Hansen, said: ​

"

I am truly excited that we have reached an agree­ment to acquire Jen­ne­wein. The fast-grow­ing

HMO

mar­ket is a new space that we have been fol­low­ing with strong interest for some years. In truth, we are mak­ing a long-term invest­ment and com­mit­ment to HMOs, which I am con­vinced will bring long-term value cre­ation to our share­hold­ers. Giv­en the address­able mar­ket and the expec­ted growth rates, this is now our

5

th stra­tegic light­house and will be accret­ive to our organ­ic growth bey­ond

2020

/

21

. HMOs also fit per­fectly with our pur­pose to, ​

'

Grow a bet­ter world. Nat­ur­ally', as these are some of nature's most intric­ate nutri­tion­al com­pon­ents for the most pre­cious and vul­ner­able – new­born infants and young chil­dren." ​

"

For us, Jen­ne­wein is a strong fit to our micro­bi­al port­fo­lio, as its fer­ment­a­tion plat­form is also scal­able and offers good long-term mar­gin poten­tial as volumes increase. Jen­ne­wein is a lead­er in the

HMO

industry with a super­i­or product offer­ing and

IP

port­fo­lio, and we believe the com­pany holds a lead­ing pos­i­tion in this rel­at­ively new and very excit­ing mar­ket. Jennewein's products will have strong func­tion­al syn­er­gies with our pro­bi­ot­ic bac­teria, such as

LGG

® and BB-

12

® and com­bin­ing the com­pan­ies will cre­ate an even stronger com­pet­it­ive advant­age. Fur­ther­more, we believe that the very tal­en­ted employ­ees of Jen­ne­wein will be a strong cul­tur­al fit to Chr. Hansen," con­cludes Maur­i­cio Graber. Dr. Stefan Jen­ne­wein, Founder and

CEO

of Jen­ne­wein, said: ​

"

Today, we are start­ing a new chapter in the pre- and syn­bi­ot­ic mar­ket by com­bin­ing the strengths of Chr. Hansen and Jen­ne­wein Bio­tech­no­lo­gie.

15

years ago, Jen­ne­wein star­ted with the ambi­tion to make human milk oli­gosac­char­ides avail­able for all infants. Today, HMOs have become a must-have for all premi­um infant for­mula. Where­as ini­tially we were very much intrigued by the anti-infect­ive effects of HMOs, in par­tic­u­lar against human patho­gen­ic vir­uses, today it is clear that even more bene­fi­cial effects can be expec­ted from the com­bin­a­tion of HMOs with pro­bi­ot­ics. Thus, Chr. Hansen is the per­fect match for Jen­ne­wein to bring the

HMO

story to the next level."
About
HMO

and the acquis­i­tion of Jennewein
The acquis­i­tion of Jen­ne­wein strengthens and expands Chr. Hansen's micro­bi­al and fer­ment­a­tion tech­no­logy plat­forms by adding the emer­ging and excit­ing, high-growth busi­ness area of human milk oligosaccharides
HMOs are essen­tial groups of milk sug­ars which are nat­ur­ally occur­ring in human breast milk and which nur­ture the infant micro­bi­o­me (includ­ing bac­teria with a pro­bi­ot­ic effect)
Func­tion­al ingredi­ents, espe­cially HMOs and pro­bi­ot­ics, are driv­ing the premi­um­iz­a­tion trend in infant for­mula and there is a sig­ni­fic­ant poten­tial to increase the pen­et­ra­tion of these two ingredi­ents, and also to cre­ate syn­er­gist­ic blends in the future
HMOs are pro­duced indus­tri­ally by fer­ment­a­tion, which is a core cap­ab­il­ity of Chr. Hansen
Jen­ne­wein is recog­nized as a glob­al lead­er in the

HMO

mar­ket with

6

com­mer­cial­ized HMOs, a strong product pipeline, a glob­al cus­tom­er base and a strong

IP

port­fo­lio of more than

200

pat­ents gran­ted in key markets
The com­pany has around

100

employ­ees headquartered in Bonn, Ger­many, with pro­duc­tion partly out­sourced to con­tract manufacturers
The address­able mar­ket for HMOs is estim­ated to be more than

EUR

400

mil­lion by

2025

, and more than

EUR

1

bil­lion long-term, with Chr. Hansen now poised to be a lead­ing supplier
Strong invest­ment case for Chr. Hansen to unlock sig­ni­fic­ant scalab­il­ity bene­fits in fer­ment­a­tion and drive effi­cien­cies by lever­aging Chr. Hansen's pro­duc­tion know-how
Chr. Hansen plans to invest more than

EUR

200

mil­lion in pro­duc­tion assets until

2025

, includ­ing an invest­ment in a brown-field fact­ory, to expand

HMO

capa­city to sup­ply the expec­ted demand, a mean­ing­ful part of which has already been secured through long-term contracts
Chr. Hansen's long-term fin­an­cial ambi­tion is unchanged
Jen­ne­wein is expec­ted to gen­er­ate sales of around

EUR

50

mil­lion in

2021

, but with a net

EBIT

loss. The total con­sid­er­a­tion equals

EUR

310

mil­lion on a debt-free basis. The trans­ac­tion is expec­ted to be com­pleted in Septem­ber

2020

. The trans­ac­tion will be fin­anced through com­mit­ted facil­it­ies from exist­ing debt fin­an­cing part­ners. Jen­ne­wein was foun­ded by Dr. Stefan Jen­ne­wein and Dr. Klaus Jen­ne­wein. Dr. Stefan Jen­ne­wein will trans­fer into a role as Chief Sci­ence and Tech­no­logy Advisor, while Dr. Klaus Jen­ne­wein will retire from the com­pany. Human Milk Oli­gosac­char­ides are essen­tial groups of milk sug­ars found only in human breast milk and are essen­tial to devel­op­ing a healthy digest­ive sys­tem in infants. HMOs are syn­er­gist­ic with pro­bi­ot­ics and help to cre­ate and strengthen a well-bal­anced micro­bi­ota, sup­port the devel­op­ment of a strong immune func­tion and pro­tect infants from infec­tions. HMOs are approved as an ingredi­ent for infant for­mula in North Amer­ica, Europe, parts of Lat­in Amer­ica and Asia with approvals pending in key mar­kets such as China, India, Brazil and Argen­tina.
Fin­an­cial implic­a­tions and outlook
Chr. Hansen's fin­an­cial out­look for

2019

/

20

is unaf­fected, and the long-term fin­an­cial ambi­tion also remains unchanged. The

HMO

busi­ness will be part of the Health

&

Nutri­tion area and will oper­ate as a sep­ar­ate, full value chain with strong sup­port from Chr. Hansen. The

HMO

busi­ness is expec­ted to be

EBIT

mar­gin dilut­ive to the Chr. Hansen Group through the stra­tegic peri­od until scale in the busi­ness is real­ized. How­ever, bey­ond

2024

/

25

the

EBIT

mar­gin poten­tial is expec­ted to be sim­il­ar to the exist­ing Chr. Hansen busi­ness. Sources: Chr. Hansen, press release,

22

.

09

.

2020