News
Car drives
80

kilo­metres on fuel from seaweed
19.12.2019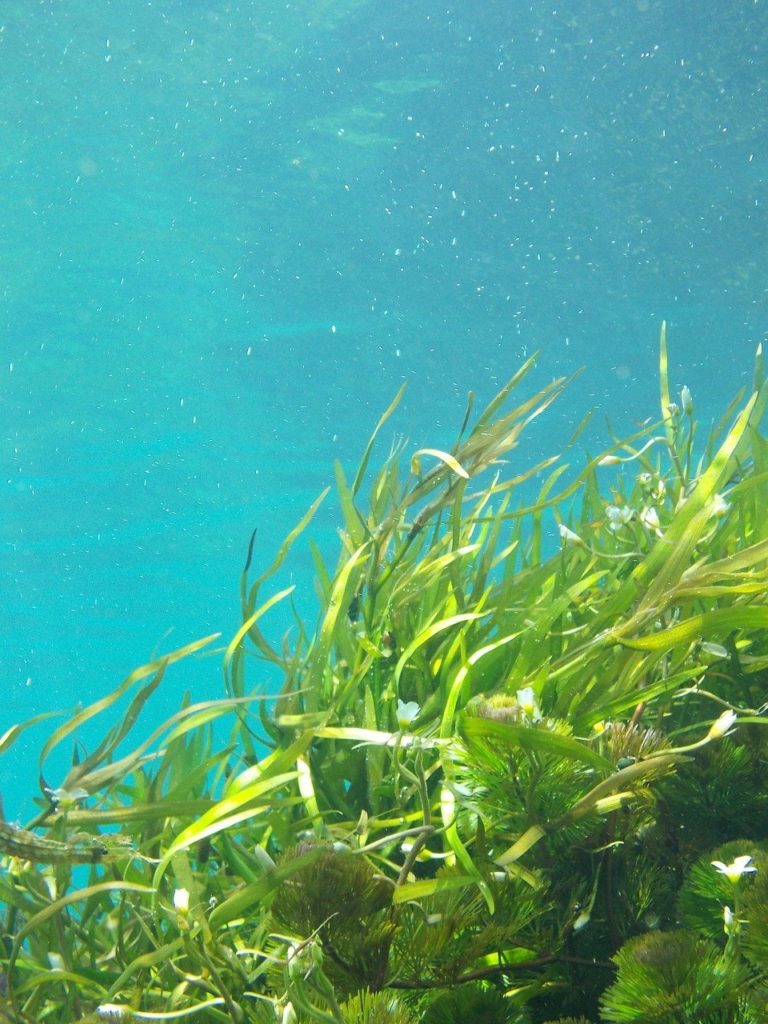 Wagen­in­gen Food

&

Biobased Research worked closely on this devel­op­ment with Mac­ro­Fuels part­ners, and spe­cially with the Dutch tech­no­lo­gic­al insti­tute

TNO

and the Dan­ish Tech­no­lo­gic­al Insti­tute (

DTI

).

TNO

pro­duced raw mater­i­al out of sea­weed from which biobutan­ol was made in Wagen­in­gen. The biobutan­ol was mixed with con­ven­tion­al gas­ol­ine, res­ult­ing in

100

litres of B

10

fuel with biobutan­ol. The res­ults of the engine tests showed that this mix is​just as suit­able as con­ven­tion­al fuels. The test car delivered com­par­able per­form­ance and the emis­sion res­ults also matched.
Rich in sugars
Some sea­weeds are nat­ur­ally rich in sug­ars, which makes these organ­isms very suit­able as a raw mater­i­al for high-qual­ity bio­fuels. Wagen­in­gen Food

&

Biobased Research has expert­ise in the extrac­tion and con­ver­sion of sug­ars from mac­roal­gae and oth­er sug­ar-rich bio­masses. In Mac­ro­Fuels a fer­ment­a­tion pro­cess has been developed to con­vert the sug­ars from sea­weed into biobutan­ol. Tech­no­lo­gic­al devel­op­ments such as these are needed to be able to replace liquid fossil fuels with sus­tain­able bio­fuels. It is expec­ted that heavy trans­port and avi­ation in par­tic­u­lar will still depend on liquid fuels in the next dec­ades. By repla­cing fossil raw mater­i­als with biobased raw mater­i­als, green­house gas emis­sions can be reduced.
Scal­ing up
The chal­lenge for the com­ing years is to scale up the pro­duc­tion of sea­weeds using sus­tain­able cul­tiv­a­tion meth­ods and to lower the costs of these sea­weeds to levels that allow eco­nom­ic pro­cesses towards bio­fuels or oth­er products. The

EU

dir­ect­ive for renew­able energy states that the share of renew­able fuels for heavy trans­port must reach

14

% by

2030

at the latest.

3

.

5

% of it must come from advanced bio­fuels, with sea­weed as one of the raw mater­i­als. The Mac­ro­Fuels pro­ject has laid an import­ant know­ledge base for this. Mac­ro­Fuels star­ted in Janu­ary

2016

and runs until the end of

2019

. Source: Wagen­in­gen Food

&

Biobased Research, News Art­icle,

19

.

12

.

2019