News
Aether Cre­ates the World's First Car­bon-Neg­at­ive Dia­monds Made From Air
02.11.2020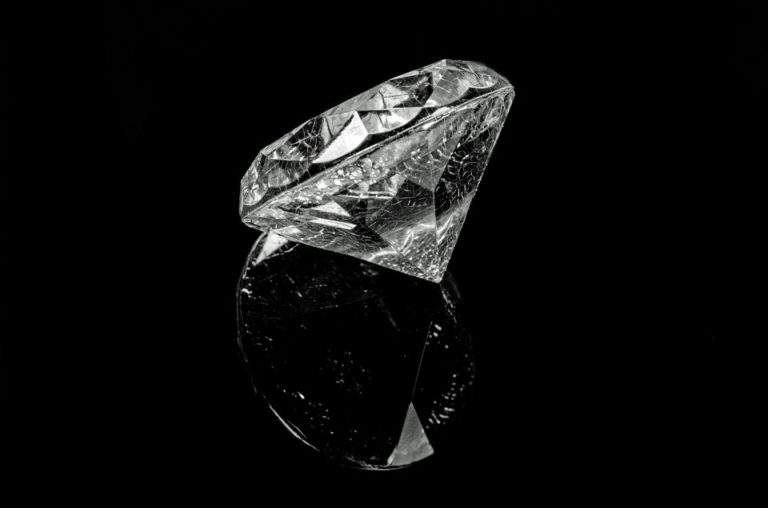 Aether is proud to be the first in the world to suc­cess­fully cre­ate gem­stone qual­ity dia­monds out of air. Via their pro­tec­ted tech­no­logy, Aether con­verts excess car­bon diox­ide air pol­lu­tion in the atmo­sphere into beau­ti­ful pre­cious stones. With this pro­cess, Aether sim­ul­tan­eously cleans the envir­on­ment and fur­thers its vis­ion of provid­ing a bet­ter future for the plan­et and the people who inhab­it it. Aether will fea­ture its car­bon-neg­at­ive dia­monds in their break­through lux­ury jew­elry line, designed for both humans and the plan­et, which will launch via their web­site in Decem­ber of this year and define the future of fine jew­elry. Aether­'s com­mit­ment to rad­ic­al trans­par­ency and desire to cor­rect the exist­ing short­com­ings of the dia­mond industry fuels their ground­break­ing, first-of-its-kind innov­a­tion, and deliv­ers to con­sumers a truly sus­tain­able option for dia­mond jew­elry, where no one else has pre­vi­ously suc­ceeded. Although oth­er entit­ies have strived to make claims sim­il­ar to those of Aether, sci­entif­ic research and invest­ig­a­tion has proven them without mer­it. It is this same type of mis­lead­ing state­ments and gre­en­wash­ing in the dia­mond industry through­out the dec­ades that has caused con­fu­sion and mis­trust among con­sumers, and which Aether has as its mis­sion to fix. ​

"

Amid glob­al cli­mate change and all of the oth­er chal­lenges

2020

has brought with it, we believe there is cur­rently great oppor­tun­ity for high-minded doers to step in and help shape the future. Now more than ever, forces for true and last­ing change are coales­cing to trans­form our world into one where massive pos­it­ive advance­ments for human­ity and the plan­et are truly pos­sible. Aether is proud to be a part of that change for good as the cre­at­or of the world's first gem qual­ity dia­monds from air. We're com­mit­ted to the unpre­ced­en­ted mod­ern alchemy of turn­ing air pol­lu­tion into pre­cious stones, and com­mit­ted to serving as a beacon for integ­rity and trans­par­ency in the dia­mond industry, where so many oth­ers have fallen short on that prom­ise to con­sumers," says Ryan Shear­man,

CEO

of Aether. Many com­pan­ies in the sus­tain­able jew­elry land­scape claim to be car­bon neut­ral, des­pite all oth­er lab-grown dia­mond brands sourcing their car­bon from fossil fuels. For Aether, this is not good enough. Aether believes that we can­not reverse cli­mate change by being neut­ral and raises the bar with their car­bon-neg­at­ive dia­monds. All Aether dia­monds are cer­ti­fied by the Inter­na­tion­al Gem­o­lo­gic­al Insti­tute and held to the same stand­ards as mined dia­monds.
ABOUT

AETHER

. Aether is a lux­ury jew­elry com­pany with a paradigm-shift­ing vis­ion, one that makes jew­elry that pushes the bound­ar­ies of design, tech­no­logy and crafts­man­ship in order to pave the way for a more beau­ti­ful, hon­est and endur­ing world. As the future of fine jew­elry, cre­ated for humans, and the plan­et, each breath­tak­ing Aether piece is designed and craf­ted by hand. Aether is proud to be the first com­pany in the world to suc­cess­fully cre­ate car­bon-neg­at­ive dia­monds, which serve as sym­bol of their com­mit­ment to forge an entirely new future for fine jew­elry. Source: Aether/​PRNewswire,

02

.

11

.

2020