News
A green­er, fairer, and more robust
EU

farm policy
23.10.2020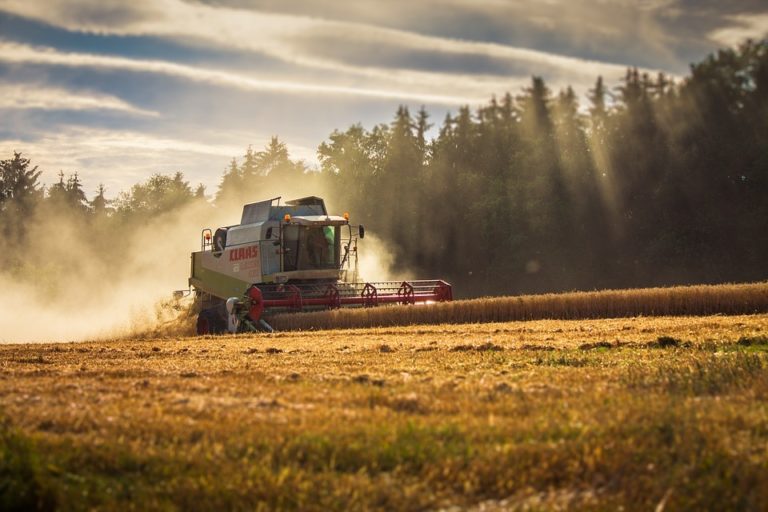 The

EU

's future farm policy should be more flex­ible, sus­tain­able, and crisis-resi­li­ent, so that farm­ers can con­tin­ue to deliv­er food secur­ity across the

EU

. MEPs on Fri­day adop­ted their pos­i­tion on the post-

2022

EU

farm policy reform. The

EP

nego­ti­at­ing team is now ready to start talks with

EU

min­is­ters.
Mov­ing towards a per­form­ance-based policy
MEPs endorsed a policy shift that should bet­ter tail­or the

EU

's farm policy to the needs of indi­vidu­al mem­ber states but they insist on main­tain­ing a level play­ing field across the Uni­on. Nation­al gov­ern­ments should draft stra­tegic plans, which the Com­mis­sion will endorse, spe­cify­ing how they intend to imple­ment

EU

object­ives on the ground. The Com­mis­sion would be check­ing their per­form­ance, not only their com­pli­ance with

EU

rules.
Pro­mot­ing bet­ter envir­on­ment­al per­form­ance of
EU

farms The object­ives of stra­tegic plans shall be pur­sued in line with the Par­is Agree­ment, MEPs say. Par­lia­ment strengthened man­dat­ory cli­mate and envir­on­ment­ally-friendly prac­tices, the so-called con­di­tion­al­ity, that each farm­er must apply to get dir­ect sup­port. On top of that, MEPs want to ded­ic­ate at least

35

% of the rur­al devel­op­ment budget to all types of envir­on­ment­al and cli­mate-related meas­ures. At least

30

% of the dir­ect pay­ments budget should go to eco-schemes, which would be vol­un­tary but could increase farm­ers' income. MEPs insist on set­ting up farm advis­ory ser­vices in every mem­ber state and alloc­at­ing at least

30

% of their EU-sponsored fund­ing to help farm­ers fight cli­mate change, man­age nat­ur­al resources sus­tain­ably, and pro­tect biod­iversity. They also call on mem­ber states to encour­age farm­ers to ded­ic­ate

10

% of their land to land­scap­ing that is bene­fi­cial to biod­iversity, such as hedges, non-pro­duct­ive trees, and ponds.
Redu­cing pay­ments to big­ger farms, sup­port­ing small and young farmers
MEPs voted to pro­gress­ively reduce annu­al dir­ect pay­ments to farm­ers above €

60

000

and cap them at €

100

000

. How­ever, farm­ers could be allowed to deduct

50

% of agri­cul­ture-related salar­ies from the total amount before reduc­tion. At least

6

% of nation­al dir­ect pay­ments should be used to sup­port small and medi­um-sized farms but if more than

12

% is used, the cap­ping should become vol­un­tary, MEPs say.

EU

states could use at least

4

% of their dir­ect pay­ments budgets to sup­port young farm­ers. Fur­ther sup­port could be gran­ted from the rur­al devel­op­ment fund­ing where young farm­ers' invest­ments could be pri­or­it­ised, MEPs say. Par­lia­ment stresses that

EU

sub­sidies should be reserved only for those who engage in at least a min­im­um level of agri­cul­tur­al activ­ity. Those who oper­ate air­ports, rail­way ser­vices, water­works, real estate ser­vices, per­man­ent sports and recre­ation­al grounds should be auto­mat­ic­ally excluded.
Veg­gie bur­gers and tofu steaks: no change in labelling plant-based products
MEPs rejec­ted all pro­pos­als to reserve meat-related names for products con­tain­ing meat. Noth­ing will change for plant-based products and the names they cur­rently use when being sold.
Help­ing farm­ers deal with risks and crises
Par­lia­ment pushed for fur­ther meas­ures to help farm­ers cope with risks and poten­tial future crises. It wants the mar­ket to be more trans­par­ent, an inter­ven­tion strategy for all agri­cul­tur­al products, and prac­tices aim­ing for high­er envir­on­ment­al, anim­al health, or anim­al wel­fare stand­ards to be exempt from com­pet­i­tion rules. They also want to turn the crisis reserve, help­ing farm­ers with price or mar­ket instabil­ity, from an ad-hoc instru­ment to a per­man­ent one with a prop­er budget.
High­er sanc­tions for repeated breaches and
EU

com­plaints mechanism Par­lia­ment wants to increase sanc­tions for those who repeatedly fail to com­ply with

EU

require­ments (e.g. on the envir­on­ment and anim­al wel­fare). This should cost farm­ers

10

% of their enti­tle­ments (up from today's

5

%). MEPs also want an ad-hoc

EU

com­plaints mech­an­ism to be set up. This would cater to farm­ers and rur­al bene­fi­ciar­ies who are treated unfairly or dis­ad­vant­age­ously with regard to

EU

sub­sidies, if their nation­al gov­ern­ment fails to deal with their com­plaint.
Res­ults of the vote and more information
The stra­tegic plans reg­u­la­tion was approved by

425

votes in favour to

212

against, with

51

absten­tions. The reg­u­la­tion on com­mon mar­ket organ­isa­tion was approved by

463

votes in favour to

133

against, with

92

absten­tions. The reg­u­la­tion on fin­an­cing, man­age­ment and mon­it­or­ing of the

CAP

was approved by

434

votes in favour to

185

against, with

69

absten­tions. More inform­a­tion about the approved texts is avail­able in the back­ground note. State­ments by the Chair of the Agri­cul­ture Com­mit­tee and the three rap­por­teurs are avail­able here.
Back­ground
The last reform of the

EU

farm policy, estab­lished in

1962

, dates back to

2013

. Cur­rent

CAP

rules expire on

31

Decem­ber

2020

. They should be replaced by trans­ition­al rules until the ongo­ing

CAP

reform is agreed and approved by the Par­lia­ment and Coun­cil. The

CAP

accounts for

34

.

5

% of the

2020

EU

budget (€

58

.

12

bil­lion). Around

70

% of the

CAP

budget sup­ports the income of six to sev­en mil­lion

EU

farms. Source: European Par­lia­ment, Press Release,

23

.

10

.

2020