News
Why the prin­ciples of sus­tain­ab­il­ity are neces­sary and suf­fi­cient for a new economy
30.03.2022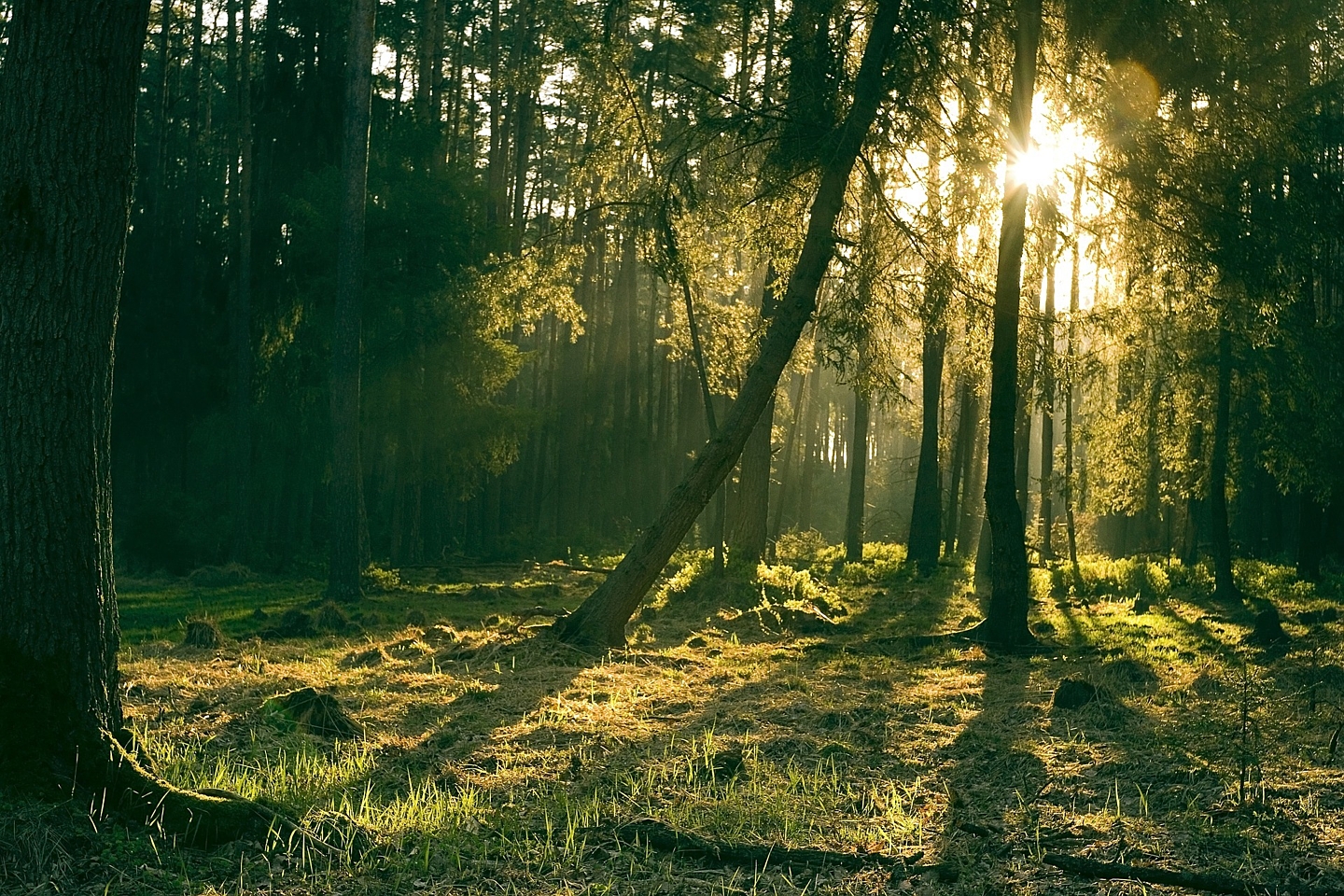 There is no ques­tion that for a few dec­ades now, cli­mate change has been both noticed and meas­ured [1, 2]. It is widely accep­ted that this is due to anthro­po­gen­ic factors, i. e. the civil­­iz­a­­tion-caused rise of green­house gases, in par­tic­u­lar CO2. This is sug­ges­ted to effect glob­al warm­ing of the earth and equi­lib­ri­um shifts in tem­per­at­ure, weath­er, and sea­sons with dis­astrous con­sequences for the flora and fauna, includ­ing humanity

It fol­lows that in the face of severe cli­mate change and its threat to our envir­on­ment and ourselves, the glob­al eco­nomy in indus­tri­al­ized coun­tries is con­fron­ted with a huge but neces­sary trans­form­a­tion con­cern­ing pro­duc­tion chains and value creation.

The simple but extreme solu­tion to this ser­i­ous prob­lem would be to shut down all indus­tri­al pro­cesses caus­ing these effects and to return to a more prim­or­di­al life. Since this rad­ic­al​"option" would prob­ably lead inter alia to an early and pain­ful death of most humans, com­par­able to our own his­tory cen­tur­ies ago, is has to be declined. Moreover, this scen­ario would most cer­tainly be refused not only by coun­tries like China, the United States and India, which were jointly respons­ible for almost 50% of the glob­al CO2 emis­sions in the last years [3, 4], but also by devel­op­ing coun­tries that are striv­ing to improve their stand­ards of living.
Hence, a more real­ist­ic and mod­er­ate but there­fore also more com­plex and dif­fer­en­ti­ated approach should be envisaged.
Cur­rent approaches address­ing cli­mate change, their bene­fits, and shortcomings
Many strategies, approaches and trends, such as Bioeconomy, Green Eco­nomy, CO2 as raw mater­i­al,​"Zero Waste", Cir­cu­lar Eco­nomy /​"Cradle to Cradle", Recyc­ling (mech­an­ic­al, chem­ic­al), Hydro­gen Eco­nomy, and Indus­tri­al Bio­tech­no­logy, the lat­ter as a poten­tially gentle and envir­on­ment­ally friendly con­ver­sion meth­od, cov­er dif­fer­ent aspects with­in this trans­form­a­tion process.

All these efforts are out­stand­ing, use­ful and neces­sary. How­ever, we need to re-think these con­cepts: they are het­ero­gen­eous in the sense that some put emphas­is on the source of raw mater­i­als; oth­ers on the ori­gin and use of energy; still oth­ers on eco-effi­­ciency; or on the impact and fate of the products, etc. There­fore, from our point of view, focus­ing on each and every one of them reveals some notice­able gaps. For example, Bioeconomy essen­tially embod­ies the trans­ition from fossil raw mater­i­als towards renew­able, mostly plant-based resources [5], which might be bene­fi­cial. How­ever, cer­tain plant­ing and har­vest­ing prac­tices may be harm­ful to the envir­on­ment [6, par­tic­u­larly the sec­tion 4, see also 7 and 8, par­tic­u­larly pages 104 – 115] and the bio­lo­gic diversity. The use of CO2 as a raw mater­i­al is an intel­li­gent approach but lacks any com­mit­ted state­ment with respect to the innoc­u­ous­ness of the products man­u­fac­tured in this way. The admit­tedly noble pur­suit of​"Zero Waste" entails no declar­a­tion about the ori­gin and amount of energy required in achiev­ing it. The pro­cess of recyc­ling is an abso­lute envir­on­ment­al neces­sity but insuf­fi­cient in solv­ing the prob­lem of waste­ful pro­duc­tion and lit­ter­ing. In addi­tion, it is not applic­able to fuels and energy. Even the​"soft" Ιndus­tri­al Βio­tech­no­logy meth­ods may, in single cases, turn out to be less eco-effi­­cient than their chem­ic­al coun­ter­parts, if e. g. the required amount of energy and water, pos­sible eutroph­ic­a­tion and acid­i­fic­a­tion of water and soil are taken into account.
Due to its top­ic­al­ity, the pro­duc­tion and usage of​"Green Hydro­gen" deserves a par­tic­u­lar con­sid­er­a­tion. Firstly, it is ques­tion­able wheth­er the required amount of green elec­tri­city can be provided by the exist­ing pro­duc­tion sites and infra­struc­tures. Secondly, when used mainly as an energy source/​fuel, the stor­age of​"Green Hydro­gen", its risk of explo­sion and area-wide sup­ply are cru­cial aspects, which still have to be addressed. Thirdly, a future intens­ive glob­al eco­nom­ic use of hydro­gen could evoke either the dir­ect release of water vapor from com­bus­tion engines into the atmo­sphere [9] or the escape of hydro­gen itself into the stra­to­sphere, where it is con­ver­ted into water vapor [10]. The lat­ter is an import­ant green­house gas, which causes fur­ther warm­ing of the atmo­sphere. Water vapor could addi­tion­ally delay the recov­ery of the ozone lay­er espe­cially in the polar regions of the Arc­tic and Ant­arc­tic. Due to these and oth­er com­plex inter­re­la­tion­ships [11], future large-scale use of hydro­gen in the glob­al energy sup­ply sys­tem must be crit­ic­ally examined.
In sum­mary, none of these strategies is com­plete and none on its own can con­sti­tute an over­all guideline for a future viable eco­nomy. What is appar­ently miss­ing, from our point of view, is a​'uni­fy­ing ele­ment', a vis­ion or per­spect­ive, which com­bines the pos­it­ive aspects of all these strategies, leaves behind their short­com­ings and provides a com­mon ori­ent­a­tion. It is our con­vic­tion that, at the bot­tom line, all value chains with­in a viable future eco­nomy must meet, without excep­tion, the fol­low­ing prop­er­ties (which are not self-evid­­ently con­tained in every single one of the afore­men­tioned approaches):
Use of start­ing mater­i­als as well as energy for the man­u­fac­tur­ing of products in such a way that the earth's avail­able resources are not irre­triev­ably consumed.
Applic­a­tion of envir­on­ment­ally friendly, cli­mate-friendly and socially accept­able con­ver­sion processes.
Foresighted util­iz­a­tion of products after their end of life, avoid­ing pol­lu­tion, and per­mit­ting incin­er­a­tion prefer­ably when the

CO

2

released is cap­tured and used again.
Effi­ciency, con­sist­ency, suf­fi­ciency: the fun­da­ment­als of a sus­tain­able economy

In oth­er words, whatever approach is chosen, it ought to expli­citly be in line with the three pil­lars of sus­tain­ab­il­ity: effi­ciency, con­sist­ency, suf­fi­ciency [12].
Effi­ciency means the more pro­duct­ive use of mat­ter and energy, i. e. the pro­ductiv­ity of resources. This is to be achieved primar­ily through tech­nic­al innov­a­tions and more mod­ern work­ing meth­ods. Its Achilles' heel, how­ever, are asso­ci­ated rebound effects!
We con­ceive con­sist­ency as the applic­a­tion of nature-friendly, cli­mate-friendly and socially accept­able tech­no­lo­gies, which use the sub­stances and ser­vices of the eco­sys­tems without des­troy­ing them, e. g. by using regen­er­able or recyc­lable start­ing mater­i­als as well as renew­able energy for the man­u­fac­tur­ing of products. How­ever, with the cur­rent state of the art, a com­pletely cir­cu­lar eco­nomy is not pos­sible and/​or not expedi­ent in all branches of industry.
Suf­fi­ciency is aimed at lower resource con­sump­tion by redu­cing the demand for goods. This is not the rhet­or­ic of renun­ci­ation or the pur­suit of an ascet­ic way of life; rather, suf­fi­ciency poses the ques­tion of the right meas­ure, the respons­ible use of resources. Cor­rectly applied suf­fi­ciency is a weapon against rebound effects!
Each meth­od and pro­ced­ure should be eval­u­ated on this basis in order to decide wheth­er it is eli­gible for a viable future eco­nomy. Moreover, wheth­er a value chain for the pro­duc­tion of goods is effi­cient, con­sist­ent with envir­on­ment­al and soci­et­al needs and also serves the notion of suf­fi­ciency can also be quant­it­at­ively assessed.

Sus­tain­able eco­nomy: a reward­ing altern­at­ive to the con­ven­tion­al economy
Yet all efforts for a devel­op­ment towards a sus­tain­able eco­nomy would be in vain if their rationale were​"just" to save the cli­mate and the envir­on­ment at the expense of a com­pet­it­ive eco­nomy. Mod­els of a sus­tain­able eco­nomy would not find many fol­low­ers either. Instead, we claim: Yes, we are con­vinced that not des­pite but based on the described char­ac­ter­ist­ics and due to its own innov­a­tion poten­tial, sus­tain­able eco­nomy is a viable altern­at­ive to the con­ven­tion­al, essen­tially pet­ro­­chem­­istry-based eco­nomy. Sus­tain­able eco­nomy can con­sti­tute a com­pet­it­ive advant­age for sev­er­al reas­ons. It may facil­it­ate great­er eco­nom­ic inde­pend­ence by diver­si­fy­ing sources of raw mater­i­als, fuel new tech­no­lo­gies and give rise to new products, thereby open­ing up new mar­kets and attract­ing more cus­tom­ers. Unrav­el­ing the poten­tial for far-reach­ing tech­no­lo­gic­al innov­a­tions res­ults in bene­fi­cial devel­op­ments for the eco­nomy and soci­ety in gen­er­al. And just as import­antly: The con­sumer demand for modes of pro­duc­tion and products that do not ignore extern­al­it­ies is ever and rap­idly growing.

The trans­ition towards a sus­tain­able eco­nomy is essen­tial but should be accom­plished gradually
Accord­ing to this per­cep­tion, sus­tain­able eco­nomy not only cov­ers all oth­er strategies men­tioned above; it also determ­ines what the tar­get of all these sub-areas should be. One pre­requis­ite is, of course, that com­mer­cial enter­prises must not be forced to adopt the sus­tain­ab­il­ity prin­ciples instant­an­eously or in a rush, thereby jeop­ard­iz­ing their cur­rent com­pet­it­ive advant­age. The trans­ition towards sus­tain­ab­il­ity has to be accom­plished in a gradu­al and sens­ible way, with inter­im solu­tions and tem­por­ary arrange­ments where applic­able. Com­pan­ies thor­oughly refus­ing the trans­ition on the oth­er hand will even­tu­ally provide obsol­es­cent products and ser­vices in the future and for­feit their mar­ket pos­i­tion. A fur­ther essen­tial con­di­tion is that polit­ics and soci­ety provide the frame­work in which com­pan­ies are enabled to pro­duce sus­tain­ably. This encom­passes sup­port, for example but not exclus­ively, through favor­able leg­al and tax treat­ment as well as by con­scious and con­scien­tious beha­vi­or on the part of customers.
In con­clu­sion, the trans­form­a­tion men­tioned above is a uni­ver­sal chal­lenge. It affects us all and, in order to suc­ceed, requires the joint col­lab­or­a­tion of pro­du­cers, sellers, think tanks, con­sumers, politi­cians and investors. The ISEF intends to enable and facil­it­ate the required intense per­son­al exchange of all these act­ors, as well as to con­nect, unite and chan­nel all the respect­ive, diverse sub-areas of action for the first time under the com­mon umbrella of sus­tain­able eco­nomy.