News
Struc­tur­al pro­teins for the devel­op­ment of sus­tain­able materials
09.02.2023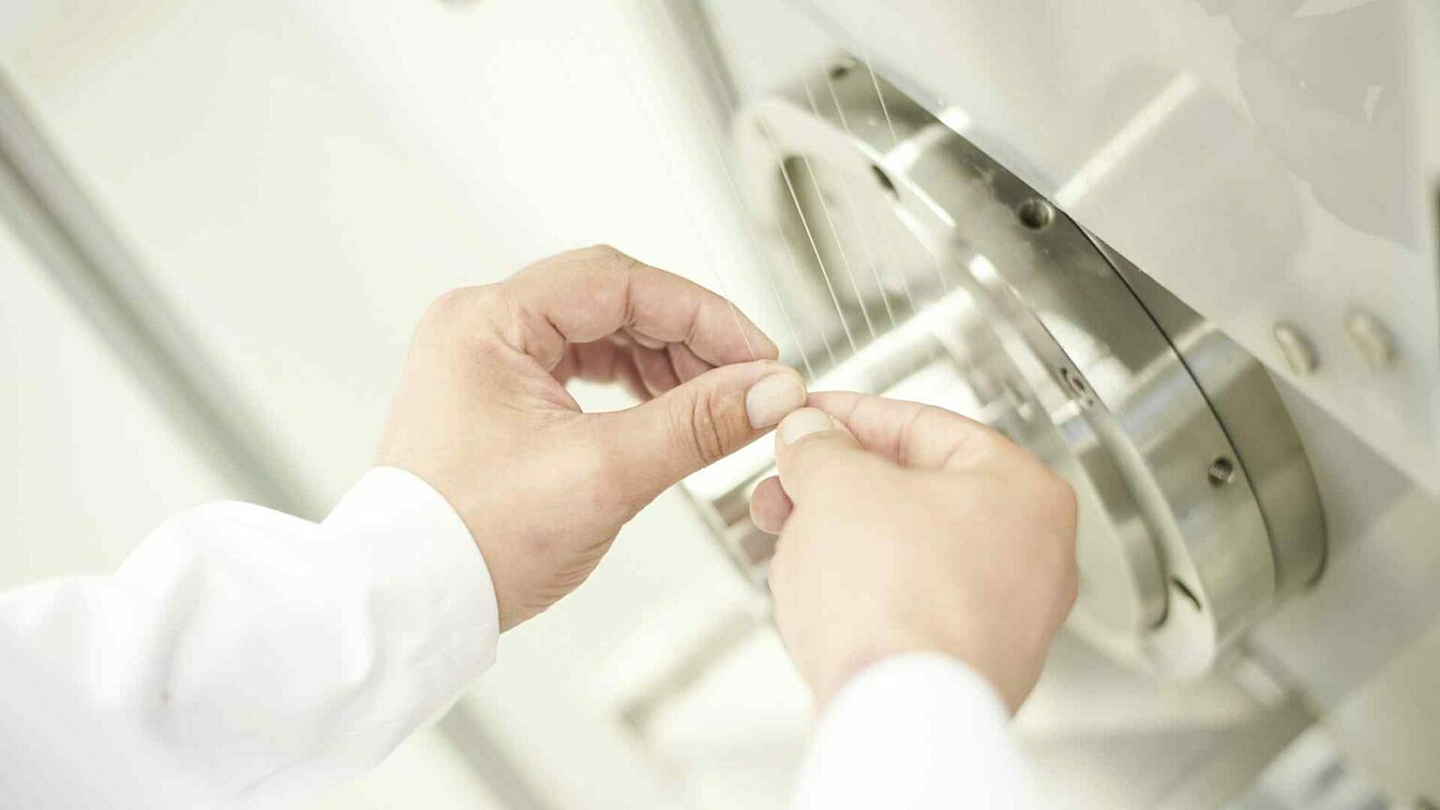 Cre­at­ing a bet­ter future with bio­tech­no­logy – this vis­ion is shared by BRAIN Biotech AG (BRAIN Biotech), a lead­er in the devel­op­ment and man­u­fac­ture of bio-based solu­tions and products for industry, and AMSilk GmbH (AMSilk), the world's first indus­tri­al sup­pli­er of innov­at­ive bio­ma­ter­i­als for more sus­tain­able applic­a­tions in the tex­tile, med­ic­al and con­sumer goods indus­tries. As part of a stra­tegic col­lab­or­a­tion, BRAIN Biotech and AMSilk are com­bin­ing their expert­ise to drive the devel­op­ment of high-per­form­ance fibers for the per­form­ance mater­i­als market.
Bio-fab­ric­ated products hold enorm­ous poten­tial as sus­tain­able mater­i­al solu­tions for the future. New devel­op­ments, such as those cur­rently being developed by BRAIN Biotech and AMSilk, could revo­lu­tion­ize the per­form­ance mater­i­als mar­ket. Pet­ro­leum-based tex­tile fibers made of poly­ethyl­ene or poly­am­ide, well known to be a main source of micro­plastics as well as caus­ing the unsus­tain­able dis­pos­al of old clothes in landfills.
AMSilk pro­duces bio­tech­no­lo­gic­al mater­i­als based on renew­able car­bon struc­tur­al pro­teins that are not only fully recyc­lable, but also 100% bio­de­grad­able and con­tain no micro­plastics. Due to their excep­tion­al mech­an­ic­al as well as bio­chem­ic­al prop­er­ties, these bio­ma­ter­i­als are extremely ver­sat­ile and there­fore par­tic­u­larly attract­ive for use in a wide vari­ety of applic­a­tions includ­ing the appar­el, med­ic­al and auto­mot­ive indus­tries, among others.
To expand its pro­tein tech­no­logy plat­form to fur­ther mar­kets and applic­a­tions, the Com­pany is now draw­ing on the expert­ise of BRAIN Biotech. The aim here is to fur­ther optim­ize spe­cif­ic prop­er­ties of the struc­tur­al pro­teins for vari­ous high-per­form­ance-ori­ented fields of applic­a­tion in the tex­tile sector.
Dr. Alex­an­der Pelzer, Head of Research & Devel­op­ment at BRAIN Biotech's Zwin­gen­berg site, emphas­izes: ​"In this col­lab­or­a­tion, our pro­tein engin­eer­ing experts are once again demon­strat­ing their cap­ab­il­it­ies in pro­tein devel­op­ment, espe­cially in par­tic­u­larly chal­len­ging tasks that require nov­el approaches. Our pro­tein optim­iz­a­tion tech­no­lo­gies, based on ration­al sequence- and struc­ture-driv­en design, have already proven them­selves in many optim­iz­a­tion pro­cesses. Our enzyme tech­no­logy unit will fur­ther devel­op these struc­tur­al pro­teins in close col­lab­or­a­tion with AMSilk to achieve the desired prop­er­ties for high­er-per­form­ance fibers."
Dr. Andreas Schmideder, Head of Busi­ness Oppor­tun­it­ies & Devel­op­ment, said: ​"AMSilk's bio-fab­ric­ated fibers have immense poten­tial, as the under­ly­ing struc­tur­al pro­teins can be mod­i­fied at the molecu­lar level. This makes it pos­sible to tail­or products to meet spe­cif­ic mar­ket require­ments. We believe we have found the optim­al tech­no­logy part­ner for the expan­sion of our pro­tein plat­form in BRAIN Biotech. In addi­tion to BRAIN's excel­lent expert­ise in pro­tein devel­op­ment, the shared pur­pose of AMSilk and BRAIN – to cre­ate a sus­tain­able future through bio-based solu­tions – in par­tic­u­lar enables an inspir­ing and suc­cess­ful collaboration."
Source