News
Seed-Fin­an­cing for mk
2

Biotechnologies
29.07.2021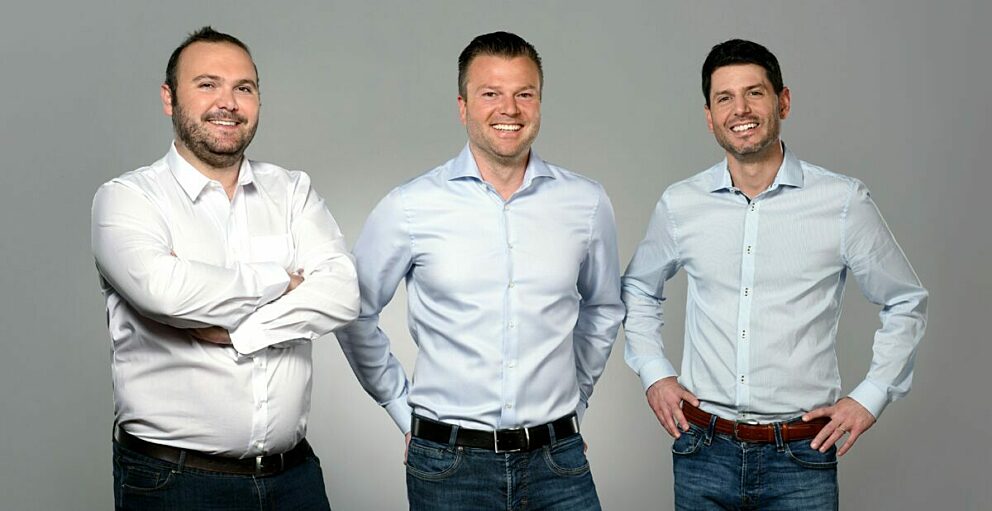 Today, mk2 Bio­tech­no­lo­gies, based in Munich, Ger­many, announced the receipt of multi-mil­lion Euro seed fund­ing to accel­er­ate the com­pany's fur­ther growth. In par­tic­u­lar, the com­pany aims to achieve fur­ther devel­op­ment mile­stones towards the indus­tri­al­iz­a­tion of its nov­el pep­tide pro­duc­tion plat­form. The fin­an­cing round was led by OCCI­DENT, an inter­na­tion­al VC investor, with sig­ni­fic­ant fund­ing com­ing from primeC­ROWD and Seed­Blink in addi­tion to co-fund­ing from high-net-worth individuals.
"The goal of mk2 Bio­tech­no­lo­gies is to advance its unique plat­form approach for large-scale syn­thes­is and puri­fic­a­tion of authen­t­ic pep­tides that can be broadly applied in mul­tiple mar­ket seg­ments. Our syn­thes­is tech­no­logy allows us to exceed both qual­ity require­ments and cost expect­a­tions. Key to our pro­cess is that we have been able to remove the exist­ing bot­tle­necks of estab­lished tech­no­lo­gies", said Dr. Sebasti­an Man­gold, CEO and one of the three co-founders of mk2 Bio­tech­no­lo­gies. ​"The fund­ing com­mit­ted by this exper­i­enced con­sor­ti­um rep­res­ents fur­ther val­id­a­tion of our tech­no­logy and reflects recent devel­op­ments in the bio­act­ives mar­ket. The fund­ing will allow us to con­tinu­ously improve our plat­form and ramp up our pro­duc­tion to move our first product can­did­ates towards applic­a­tion in volume mar­kets such as cos­met­ics, food and bever­age, agri­cul­ture and pharma."
In fall, mk2 Bio­tech­no­lo­gies will relo­cate its R&D facil­it­ies to the Innov­a­tion and Busi­ness Incub­a­tion Cen­ter for Bio­tech­no­logy in Mar­tin­sried (IZB) just out­side of Munich, Ger­many, allow­ing for focused growth of the team, oper­a­tions and business.
"We are very excited about our new premises and the com­pan­ies loc­ated there, which are mainly act­ive in the phar­ma­ceut­ic­al industry. We expect to lever­age rel­ev­ant syn­er­gies and accel­er­ate not only our indus­tri­ally applic­able product can­did­ates, but espe­cially our pep­tide-based APIs already in the devel­op­ment pipeline," adds Dr. Sebasti­an Mangold.
Cédric Barra, Seni­or Invest­ment Man­ager at OCCI­DENT, com­men­ted, ​"We see a lot of poten­tial in the applic­a­tion of high-value pep­tides. With the tech­no­logy plat­form and expert­ise that mk2's team brings to the table, the com­pany is well posi­tioned for fur­ther devel­op­ment. We very much look for­ward to work­ing with this motiv­ated team in the future."
Ron­ald Rap­ber­ger, Chief Invest­ment Officer of primeC­ROWD, added, ​"Being a molecu­lar bio­lo­gist myself, I am con­fid­ent that this out­stand­ing team can take the tech­no­logy from the lab to the mass mar­ket. This will finally make pep­tides avail­able at com­pet­it­ive prices for cur­rently under­served applications."
Pep­tides, which are short chains of amino acids, can have extraordin­ary prop­er­ties and modes of action. This class of com­pounds has shown great prom­ise for highly attract­ive applic­a­tions in per­son­al care, food and bever­age (e.g., fla­vors, nutri­tion, and pre­ser­va­tion), anim­al agri­cul­ture (e.g., anti­bi­ot­ic replace­ment), and crop pro­duc­tion (e.g., fun­gi­cide and fer­til­izer replace­ment). How­ever, estab­lished man­u­fac­tur­ing pro­cesses are very costly and not scal­able. Due to the enorm­ously high prices, des­pite their often out­stand­ing prop­er­ties and the broad interest of the industry, pep­tides have not been applic­able in products on the mass mar­ket so far. mk2 Bio­tech­no­lo­gies exactly addresses this chal­lenge with a pro­pri­et­ary pro­cess that enables the scal­able and thus cost-effi­cient pro­duc­tion of highly pure pep­tides for a broad range of applic­a­tions. Thus, mk2 Bio­tech­no­lo­gies offers the still miss­ing tool for the applic­a­tion of pep­tides in mass markets.