News
Lacto­fer­rin Pro­duced at Scale by the Syn­Bio Baby For­mula Com­pany Helaina
14.06.2023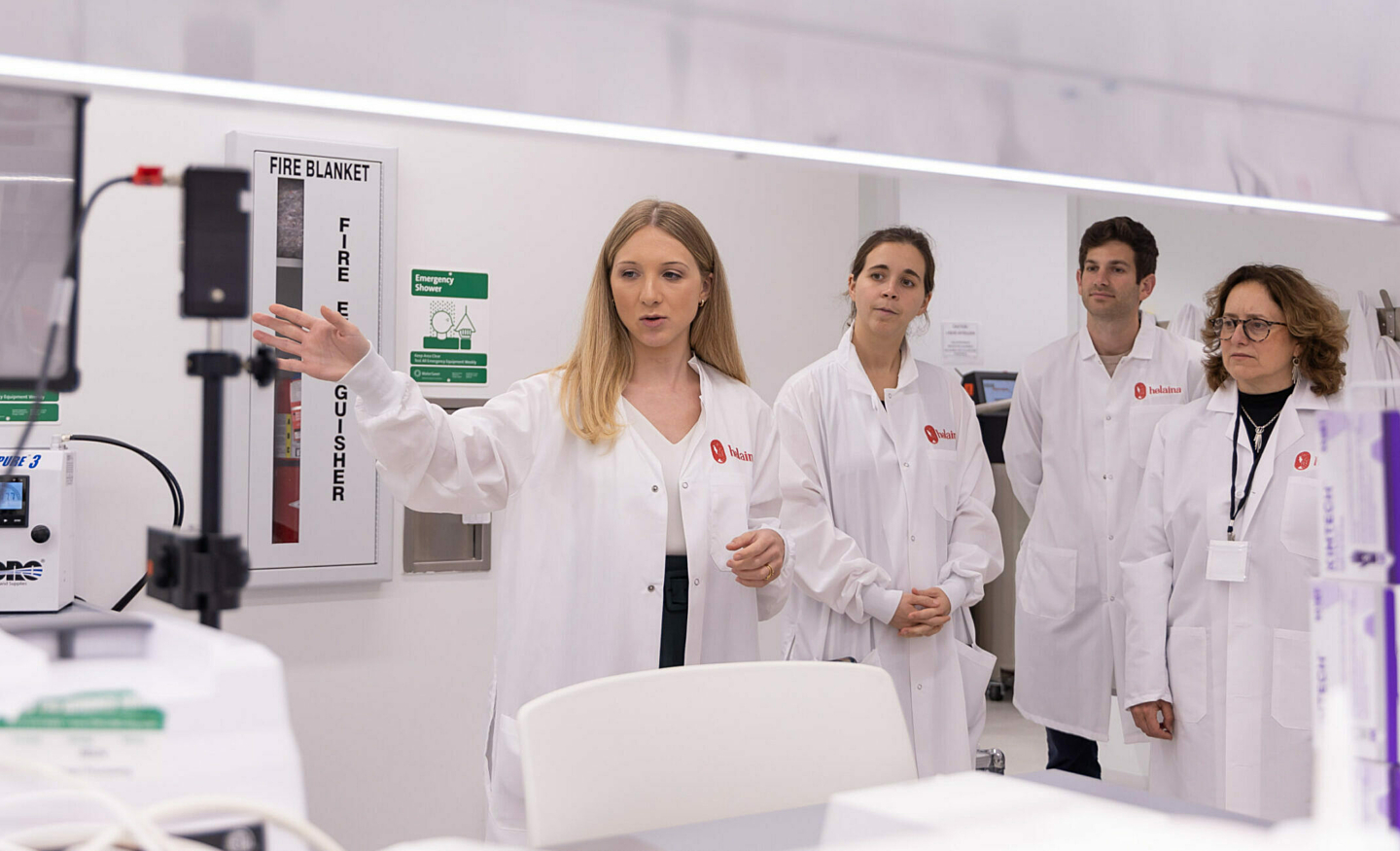 Baby for­mula is not, tra­di­tion­ally, a food syn­onym­ous with innov­a­tion. But Laura Katz, CEO of Helaina, is hop­ing to change that. Katz star­ted her com­pany, in 2019 in NYC, hop­ing to recre­ate breast milk. The com­pany, named after her great-grand­moth­er, is hop­ing to bridge the gap between breast milk and infant for­mula by using fer­ment­a­tion to recre­ate breast milk glycoproteins.
The pro­teins Helaina is pro­du­cing are a tool, they say, to boost immunity and improve health out­comes for for­mula-fed infants, poten­tially dis­rupt­ing the $70 bil­lion infant nutri­tion cat­egory. While tra­di­tion­al for­mula provides cal­or­ies for growth, it still can­not provide the same nutri­tion­al prop­er­ties as breast milk. Helaina's new cat­egory of infant for­mula will bridge this gap.
The com­pany was mak­ing pro­gress when, in 2022, a glob­al short­age in infant for­mula brought a man­date that all for­mula man­u­fac­tur­ing facil­it­ies oper­at­ing in the United States needed to be mak­ing products that can be sold. This hal­ted R&D oper­a­tions like Helaina's.
But Helaina weathered that storm and is announ­cing, this week, a move into large-scale com­mer­cial­iz­a­tion read­i­ness for their first ingredi­ent, lacto­fer­rin. The com­pany (which has raised more than $25 mil­lion in fund­ing) is build­ing a pre­ci­sion fer­ment­a­tion plat­form to man­u­fac­ture all bio­act­ive proteins.
Helaina is now pro­du­cing the breast milk pro­tein lacto­fer­rin— known for improved nutri­ent absorp­tion, cog­nit­ive sup­port, and anti­mi­cro­bi­al defense — at scale with oth­er man­u­fac­tur­ing part­ners. The company's focus is on immune-nour­ish­ing ingredi­ents that are plan­et-pos­it­ive and not derived from anim­als, like bovine lacto­fer­rin. Lacto­fer­rin is the first of many bio­act­ive pro­teins that Helaina will bio­man­u­fac­ture through its pre­ci­sion fer­ment­a­tion platform.
"Helaina is now pro­du­cing lacto­fer­rin at scale, but that's just the begin­ning," said Katz. ​"We're work­ing to change the land­scape of func­tion­al foods one immune-boost­ing pro­tein at a time. Our pre­ci­sion fer­ment­a­tion plat­form can make all bio­act­ive pro­teins to sup­port immune health, and is a gate­way to a new and reli­able source of high-value ingredi­ents. We're now primed to move from R&D toward commercialization."
The com­pany reached a recent large-scale man­u­fac­tur­ing mile­stone of more than 75,000 servings, mov­ing them closer to demo­crat­iz­ing access to immune-nour­ish­ing pro­teins and help­ing to solve sup­ply issues for infant for­mula in the United States.