News
Green hydro­gen from the air
07.09.2022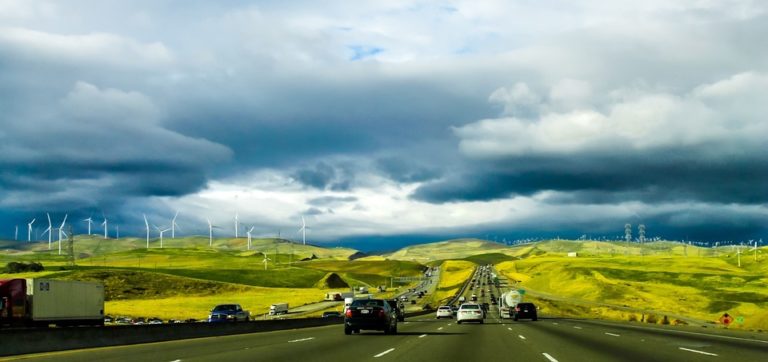 Hydro­gen is seen as a beacon of hope for the energy trans­ition — it is to be used as fuel for air­craft, ships and trucks, as a raw mater­i­al for industry or as fuel for heat­ing sys­tems. If it is pro­duced from water using renew­able energy, its man­u­fac­ture is even almost cli­mate-neut­ral. How­ever, in par­tic­u­larly sunny or windy regions, there is often not enough water for elec­tro­lys­is. A research group led by chem­ic­al engin­eer Gang Kev­in Li from the Uni­ver­sity of Mel­bourne has there­fore developed a pro­to­type that can take in moist air, extract the water from it and split it dir­ectly into the two gases oxy­gen and hydro­gen. She presents the prin­ciple in the cur­rent issue of Nature Communications.
To reduce car­bon diox­ide emis­sions in industry, hydro­gen (H2) is enorm­ously import­ant. When it is burned, only water is pro­duced. In the par­tic­u­larly energy-intens­ive pro­duc­tion of steel, hydro­gen should one day replace coal. Cer­tain pro­cesses in the chem­ic­al industry can only be made cli­mate-friendly with green hydro­gen. And gas-fired power plants are also to be oper­ated with H2 in the future. Hydro­gen is the most com­mon chem­ic­al ele­ment in the uni­verse. On Earth, how­ever, it is found almost exclus­ively in the form of water.
Exist­ing large-scale elec­tro­lys­is plants often require com­plex mater­i­al com­pon­ents, rare metals and access to pure fresh water. This can lead to com­pet­i­tion for drink­ing water sup­plies, which are already lim­ited in some parts of the world. These factors drive up the cost of hydro­gen pro­duc­tion and have so far lim­ited its wide­spread use.
Gang Kev­in Li and his col­leagues want to get around this prob­lem by access­ing water sup­plies that can be found in even the driest parts of the world, such as the Saha­ra Desert or the Aus­trali­an out­back. ​"At any giv­en time, there are 12.9 tril­lion tons of water in the air," the sci­ent­ists write, ​"uni­ver­sally avail­able and inex­haust­ible." All it would take is effi­cient sys­tems to access it. They have now shown that this is pos­sible. Up to a min­im­um rel­at­ive humid­ity of four per­cent, hydro­gen can still be pro­duced with this so-called ​"dir­ect air elec­tro­lys­is" (DAE).
At the heart of their elec­tro­lys­is cell is a por­ous sub­stance impreg­nated with sul­fur­ic acid, which on the one hand serves as an elec­tro­lyte and on the oth­er removes mois­ture from the ambi­ent air. The research­ers used plat­in­um as the elec­trode mater­i­al. They oper­ated their mod­ule with sol­ar energy and tested it for twelve days at a time for eight hours each. They col­lec­ted the hydro­gen and let the oxy­gen escape. In this way, they achieved an aver­age pro­duc­tion volume of 93 liters of pure hydro­gen per hour and square meter of the cath­ode material.
While the authors write that their elec­tro­lyz­ers are scal­able, they do not com­ment on the cost or poten­tial envir­on­ment­al impact of their technology.
Source