News
Green gas to fight cli­mate change: Elec­tro­chae­a's com­mer­cial
10

-mega­watt bio­meth­ana­tion plant engin­eer­ing completed
04.10.2022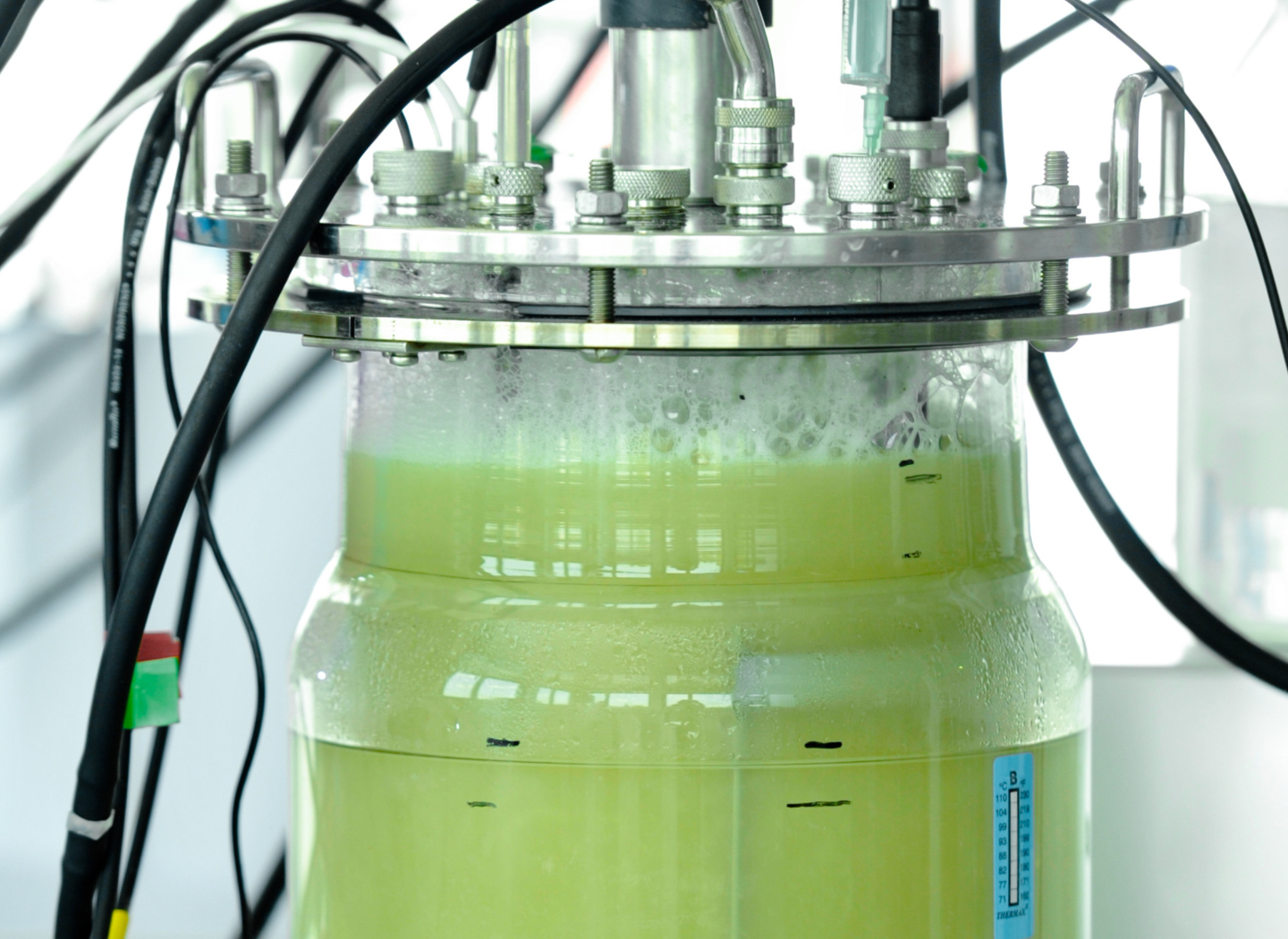 Elec­tro­chaea has com­pleted the engin­eer­ing for the first stand­ard­ized 10 MWe bio­meth­ana­tion plant designed for com­mer­cial oper­a­tion. A 10 MWe plant can pro­duce sev­er­al mil­lion cubic meters of renew­able syn­thet­ic meth­ane per year that replaces any use of fossil nat­ur­al gas. Elec­tro­chaea offers a proven, safe, and effi­cient solu­tion to green the energy sys­tem while stor­ing renew­able energy in the form of renew­able meth­ane. With the com­ple­tion of the stand­ard­ized design for a 10 MWe plant, Electrochaea's mul­tip­at­en­ted tech­no­logy is ready for world­wide com­mer­cial development.
Altern­at­ive to nat­ur­al gas and con­ven­tion­al fuels
The cli­mate-neut­ral, syn­thet­ic gas offers many advant­ages as a replace­ment for fossil nat­ur­al gas. Unlike renew­able hydro­gen, renew­able meth­ane can be stored and dis­trib­uted with­in the exist­ing gas infra­struc­ture without any addi­tion­al expendit­ures. Syn­thet­ic meth­ane pro­duced in Electrochaea's plants, using the power-to-gas pro­cess, can store renew­able elec­tri­city for a later sea­son pre­vent­ing the cur­tail­ment and wast­ing of renew­able resources. Just like nat­ur­al gas, syn­thet­ic meth­ane can be used for trans­port­a­tion, home heat­ing and indus­tri­al pro­cesses. ​

"

Electrochaea's stand­ard­ized design can be used at any loc­a­tion with any source of CO

2

and hydro­gen to pro­duce renew­able syn­thet­ic meth­ane. The many solu­tions our plants provide to fight cli­mate change, make this an attract­ive tech­no­logy for com­pan­ies, util­it­ies and muni­cip­al­it­ies to reduce their green­house gas emis­sions and provide an addi­tion­al source of renew­able energy to their cus­tom­ers," says Dr. Dor­is Hafen­bradl,

CTO

and Man­aging Dir­ect­or at
Elec­tro­chaea.


European Innov­a­tion Coun­cil, energy com­pan­ies and muni­cip­al­it­ies rely on Elec­tro­chae­a's technology
The upscal­ing and stand­ard­iz­a­tion of the com­mer­cial plant design was com­pleted under the Accel­er­at­or Pro­gram of the European Innov­a­tion Coun­cil (

EIC

) from which Elec­tro­chaea received an

EU

grant of €

2

.

49

mil­lion and an equity invest­ment of €

14

.

98

mil­lion. The energy tech­no­logy com­pany Baker Hughes and the Engie sub­si­di­ary Storengy are among Elec­tro­chae­a's stra­tegic investors. The Bav­ari­an city of Pfaf­fen­hofen plans to imple­ment Elec­tro­chae­a's tech­no­logy next year to achieve energy self-suf­fi­ciency while using only renew­able energy sources. Sur­plus power from wind and sol­ar will be stored as renew­able meth­ane to be used to sup­ply heat when the sun is not shin­ing and the wind is not blowing.
Source