News
Elec­tro­chaea belongs to the Glob­al Cleantech
100
02.02.2023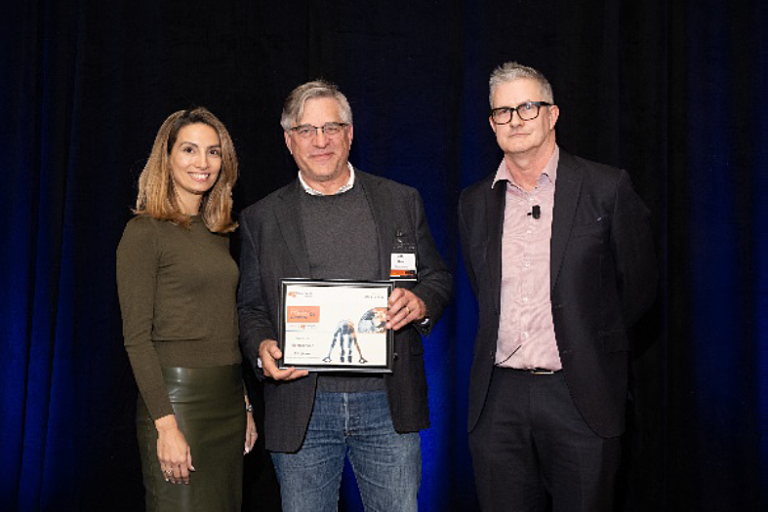 Elec­tro­chaea, one of the world's lead­ing power-to‑X tech­no­logy com­pan­ies based in Ger­many, Den­mark and the U.S., has been named to this year's Glob­al Cleantech 100. The Glob­al Cleantech 100 is an annu­al glob­al rank­ing ini­ti­ated by the Cleantech Group of the most innov­at­ive and prom­ising com­pan­ies that have developed tech­no­lo­gies to achieve the net zero emis­sions goal. The selec­ted com­pan­ies were recog­nized at the Cleantech For­um North Amer­ica in Palm Springs, Cali­for­nia, in late January.




"

The Glob­al Cleantech

100

rank­ing is a power­ful ini­ti­at­ive that pro­motes the most advanced cleantechs through a high level of pub­li­city. Our world needs tech­no­lo­gies that can be deployed imme­di­ately to secure our energy sup­ply while pro­tect­ing the cli­mate. Elec­tro­chaea provides just that. Our team is honored to be recog­nized by the inter­na­tion­al cleantech com­munity for our work," said Mich Hein, Elec­tro­chae­a's

CEO

on the occa­sion of the award.
More energy secur­ity and cli­mate-neut­ral: Elec­tro­chae­as Gas replaces nat­ur­al gas
Elec­tro­chaea has developed and brought to mar­ket a pro­cess that uses bio­meth­ana­tion to pro­duce cli­mate-neut­ral gas with the reuse of CO2 and green hydro­gen. The gas pro­duced in this way can replace con­ven­tion­al nat­ur­al gas. This can sig­ni­fic­antly reduce green­house gas emis­sions, store energy from renew­able sources in large quant­it­ies, and secure invest­ments in exist­ing gas dis­tri­bu­tion and stor­age infrastructure.
15

,

753

sub­mis­sions from over

93

countries

The total num­ber of nom­in­a­tions from the pub­lic, the Cleantech Group expert pan­el and staff, and the i3 Research Portal was 15,753 from over 93 countries.

From a short­l­ist of 330 com­pan­ies, a pan­el of 81 tech­no­logy and innov­a­tion scout­ing experts, includ­ing investors, cor­por­ate and industry exec­ut­ives, selec­ted the Glob­al Cleantech 100 for 2023.

"This year's Glob­al Cleantech 100 is not­able for the num­ber of com­pan­ies offer­ing solu­tions to some of the toughest decar­bon­iz­a­tion chal­lenges and those work­ing on some of the crit­ic­al mater­i­als issues that will soon be upon us," said Richard Young­man, CEO of Cleantech Group. ​"We recog­nize not only these 100 com­pan­ies, but the thou­sands of oth­ers who are fight­ing the good fight."

The Glob­al Cleantech 100 pro­gram has been around since 2009, and the latest Cleantech 100 Annu­al Report includes a full list of the com­pan­ies honored for help­ing to build a digit­ized, low-car­bon and resource-effi­cient indus­tri­al future worldwide.

Source