News
Can dia­monds pro­duce methane?
16.12.2021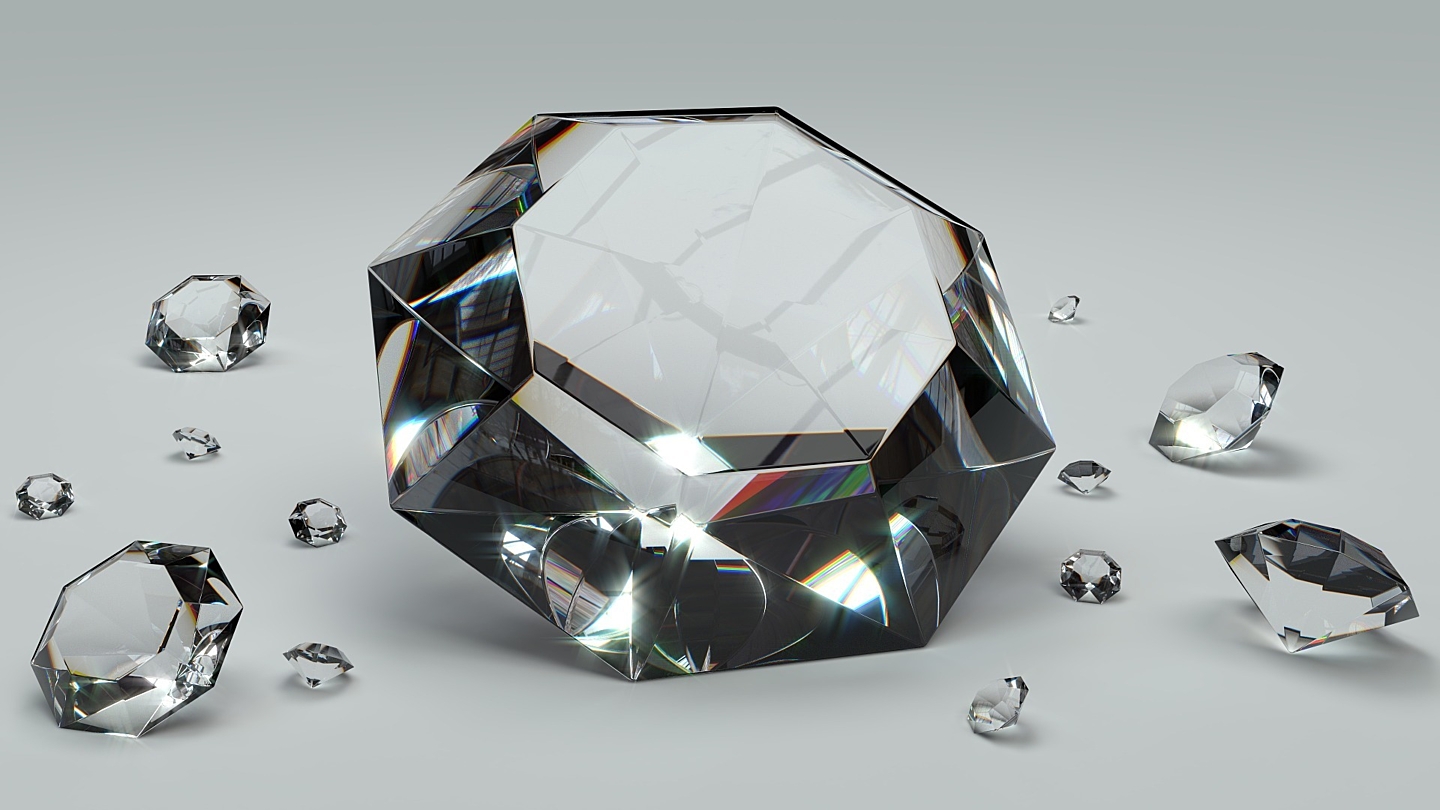 It does­n't seem like a good idea to turn one of the world's most beau­ti­ful gems — dia­monds — into one of the worst green­house gases — meth­ane. But a group of research­ers from the Uni­ver­sit­ies of Bologna and Edin­burgh (United King­dom), the Centre Nation­al de la Recher­che Sci­en­ti­fique (France) and HPSTAR (China) have suc­ceeded. This res­ult, pub­lished in the journ­al Nature Com­mu­nic­a­tions, was not a clumsy labor­at­ory error. Rather, this study could shed more light on the deep car­bon cycle and the form­a­tion of hydro­car­bons by abi­ot­ic pro­cesses (i.e., unre­lated to bio­lo­gic­al activ­it­ies) deep in the Earth.


The deep Earth car­bon cycle accounts for about

90

% of the total car­bon cycle. Des­pite this, the cycle that occurs below the Earth's sur­face has been poorly under­stood. This phe­nomen­on is crit­ic­al to life on our plan­et because it allows car­bon deep in the Earth to return to the atmo­sphere.

​

"

It is well known that the decom­pos­i­tion of meth­ane can lead to the form­a­tion of dia­monds. What has been less well known is that the reverse pro­cess is also pos­sible. The meth­ane pro­duced by the reac­tion between dia­monds and hydro­gen has been the miss­ing ele­ment for a more com­plete under­stand­ing of the deep car­bon cycle," explains Alberto Vitale Bro­varone, pro­fess­or at the Depart­ment of Bio­logy, Geo­logy and Envir­on­ment­al Sci­ences at the Uni­ver­sity of Bologna and also one of the study's authors.

The deep car­bon cycle also includes the form­a­tion of hydro­car­bons such as meth­ane as a res­ult of pro­cesses that do not involve bio­lo­gic­al activ­it­ies. This the­ory has been debated for more than a cen­tury. To test this the­ory, the research­ers star­ted with dia­monds, which are essen­tially gems in the Earth's mantle con­sist­ing of sol­id car­bon atoms in a crys­tal struc­ture.

The sci­ent­ists used a ​

"

dia­mond anvil cell," a high-pres­sure exper­i­ment­al appar­at­us that presses two dia­mond spheres against each oth­er to rep­lic­ate the pres­sure con­di­tions of the Earth's upper mantle at a depth of more than

70

km. The research­ers then pushed an atmo­sphere of pure hydro­gen at

300

°C and watched as meth­ane, whose molecules are com­posed of one car­bon and four hydro­gen atoms (CH

4

), rap­idly formed.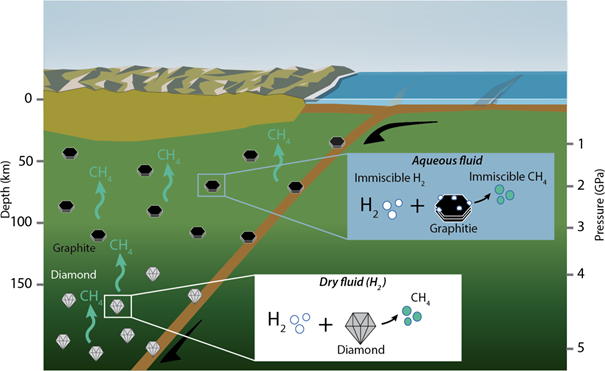 ​

"

We cre­ated an envir­on­ment com­par­able to the out­er lay­er of the Earth's mantle in terms of tem­per­at­ure and pres­sure and observed that dia­mond and hydro­gen reacted to form meth­ane with­in a few seconds," explains Vitale Bovarone. ​

"

This shows that hydro­car­bons such as meth­ane can form at abi­ot­ic depths. This phe­nomen­on could play a key role in the Earth's deep car­bon cycle."

The research­ers repeated this exper­i­ment by adding graph­ite, which is also pure car­bon, and a glassy car­bon mater­i­al. In both cases, they observed that meth­ane formed faster and in great­er quant­it­ies than when they used only dia­monds. These res­ults sug­gest that car­bon-based graph­it­ic mater­i­als could be very effi­cient reagents and there­fore could serve as energy sources for the meth­ane reserves in the Earth's upper mantle.