News
BIO­MAC

: A Com­munity of Services
23.11.2022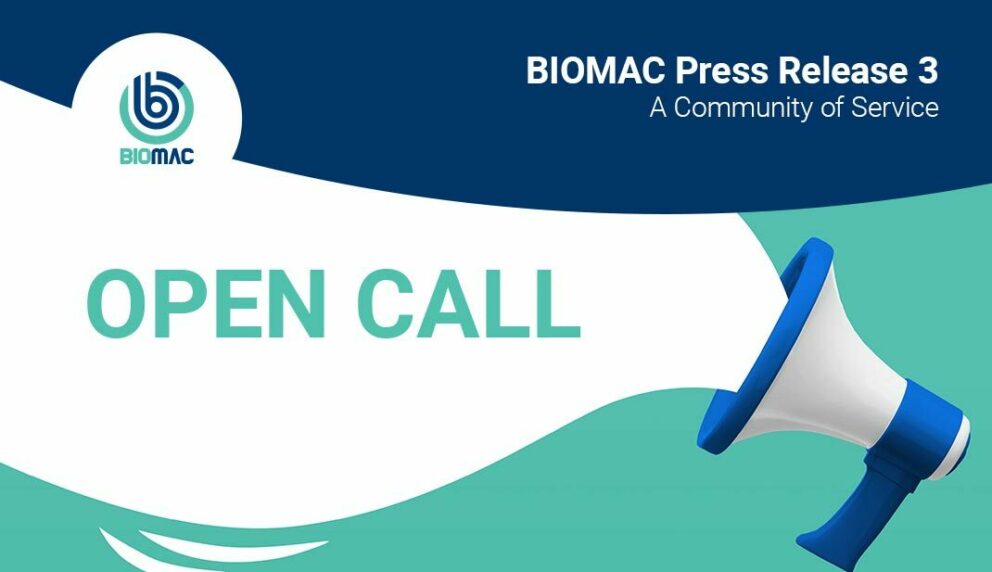 After almost two years of work, the BIO­MAC pro­ject is ready to offer its ser­vices to the best European small and medi­um Enter­prises, as well as Research Cen­ters work­ing in the field of bio-nan­o­ma­ter­i­als!
The Open Innov­a­tion Test Bed (OITB) cre­ated by BIO­MAC, is a true col­lab­or­at­ive eco­sys­tem that offers tech­no­lo­gic­al and mar­ket-ori­ented ser­vices cov­er­ing the com­plete value chain, the four Hubs of the OITB provide the fol­low­ing opportunities.
Pilot Plant Supreme Hub
Here you will be able to access the tech­no­lo­gic­al facil­it­ies of the 17 Pilot lines developed by BIO­MAC, which are at your dis­pos­al for upscal­ing your Test Case. The pilot lines are gathered in three main clusters:

Bio­mass Frac­tion­a­tion

&

pre-treat­ment Cluster
Inter­me­di­ate Mater­i­als

&

Nano­com­pos­ite Cluster
Final Products

&

For­mu­la­tion Cluster

Val­id­a­tion Hub
The ser­vices provided in this Hub will exam­ine the feed­stock, the tech­no­lo­gies and the products from chem­ic­al, envir­on­ment­al, and eco­nom­ic­al per­spect­ive. The spe­cif­ic ser­vices offered are about:

Qual­ity Con­trol

&

Characterization
Stand­ard­iz­a­tion assessment
Pro­cess Val­id­a­tion – Modelling

Value chain Hub
These ser­vices are ded­ic­ated to the assess­ment of the value chains, focus­sing on:

Sus­tain­ab­il­ity Assess­ment (

LCA

and

LCC

)
Smooth­ness of the sup­ply Management
Adher­ence to Cir­cu­lar Eco­nomy principles

Mar­ket uptake Hub
The ser­vices provided here are aimed at sup­port­ing and ensur­ing the mar­ket uptake of your solu­tion by address­ing the busi­ness, leg­al and data hand­ling issues. The spe­cif­ic ser­vices offered are:

Innov­a­tion Management
Health and Safety
Reg­u­la­tion analysis
Data man­age­ment

How to apply?
An Open Call will be launched in Decem­ber 2022, with the aim of select­ing 5 addi­tion­al test cases (tex­tiles, med­ic­al-bio­med­ic­al, tis­sue engin­eer­ing, single used items, etc.,) util­iz­ing biobased nanomaterials.
What are the stages of the Open call?
15th Decem­ber 2022: Open Call start­ing date
30th April 2023: First cut-off date: Final sub­mis­sion of test case pro­pos­als for pre­lim­in­ary eval­u­ation. Inad­equate or incom­plete pro­pos­als may sub­mit cor­rec­tions until the final cut-off.
15h June 2023: Final cut-off date: Last day for sub­mis­sion of test case pro­pos­als. No cor­rec­tions or amend­ments pos­sible after this date.
The selec­ted test cases will be imple­men­ted by the BIO­MAC con­sor­ti­um from Septem­ber 2023 to Decem­ber 2024.
Applic­ants will liaise with BIOMAC's single entry point (SEP) con­sti­tuted by the Indus­tri­elle Bio­tech­no­lo­gie Bay­ern Net­zwerk GmbH (IBB). A call for Innov­a­tion Con­cepts will be designed based on ques­tion­naires filled in by the applic­ants. All the mem­bers of the OITB will par­ti­cip­ate to cov­er all aspects of innov­a­tion.
The main selec­tion para­met­ers will be the proof of TRL 4 – 5 of the applic­ants' cases, the feas­ib­il­ity study and the com­plex­ity of the test cases. Anoth­er aspect is that all 17 PLs must be util­ized dur­ing the imple­ment­a­tion of the open call test cases.

Online present­a­tion of the open call will be streamed on the 14th Decem­ber. Stay tuned for more details.

Source