News
Lindal invests in Bel­gian start-up for biopolymers
14.12.2022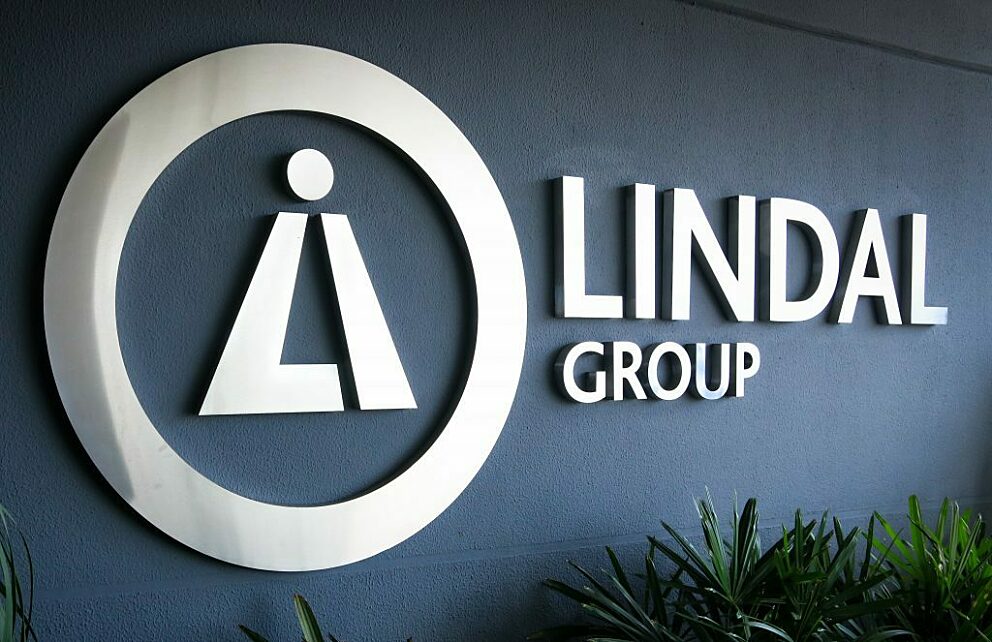 Glob­al aer­o­sol dis­pens­ing experts, LINDAL Group GmbH has acquired an equity stake in bio­tech­no­logy com­pany B4Plastics, a Bel­gi­um-based start-up devel­op­ing nov­el bio poly­mer­ic materials.
B4Plastics is a Poly­mer Archi­tec­ture com­pany, cata­lyz­ing the intro­duc­tion of nov­el bio­ma­ter­i­als, and grow­ing them from niche to bulk applic­a­tions. The com­pany designs and scales the mater­i­als to give the best bal­ance between func­tion, eco­logy, and cost, and has a strong vis­ion on how to bridge the gap between lab-based research and com­mer­cial imple­ment­a­tion. B4Plastics has received numer­ous awards for its achieve­ments, includ­ing the pres­ti­gi­ous Food Plan­et Prize in 2021. It was also one of the few start-ups selec­ted to receive fund­ing from the European Innov­a­tion Coun­cil (EIC).
LINDAL will be a lead investor, accom­pan­ied by EIC, in fund­ing the future growth of the com­pany. In doing so, LINDAL will take an act­ive role in the part­ner­ship to rein­force its sus­tain­ab­il­ity agenda and con­trib­ute more hol­ist­ic­ally to mater­i­al waste and CO2 reduc­tion glob­ally. LINDAL will bene­fit from B4Plastics's spe­cial­ist know­ledge and research into sus­tain­able mater­i­als for its core products, whilst gain­ing access to wider know­ledge net­works that identi­fy new oppor­tun­it­ies for future R&D pro­jects. Along with the invest­ment, LINDAL will sup­port B4Plastics in its next phase of devel­op­ment, provid­ing access to its glob­al innov­a­tion cap­ab­il­it­ies and world­wide man­u­fac­tur­ing and engin­eer­ing expertise.
LINDAL Group Chair­wo­man, Kath­ar­ina Lili­enth­al, says: ​"This new invest­ment by LINDAL sig­ni­fies our broad approach to act­ively address­ing sus­tain­ab­il­ity chal­lenges. We are excited and inspired by this new ven­ture as a sus­tain­ab­il­ity ena­bler to the plastics industry, and as a com­ple­ment­ary approach to LINDAL's exist­ing sus­tain­ab­il­ity initiatives."
LINDAL CEO, Fran­cois Xavi­er-Gil­bert says: ​"We wanted to work along­side a part­ner act­ive in devel­op­ing altern­at­ive pack­aging mater­i­als. B4Plastics sits with­in an excel­lent niche as a pion­eer of bio­de­grad­able mater­i­als. B4Plastics has already secured an impress­ive cli­ent base and attrac­ted wide­spread inter­na­tion­al interest in its tech­no­logy. Togeth­er, we enjoy a series of bene­fits and syn­er­gies that form an excel­lent start to our partnership."
B4Plastics Founder, Stefaan De Wil­de­man says: ​"The time has come to bring our pipeline of designed bio­ma­ter­i­als to the next level: start pro­duc­tions and cre­ate dir­ect soci­et­al impact. Our aim was there­fore to find an indus­tri­al part­ner and lead investor with oper­a­tion­al cap­ab­il­it­ies, tech­nic­al expert­ise, and a long-term vis­ion. With LINDAL we have not only found this, but we have dis­covered an abund­ance of fur­ther oppor­tun­it­ies to explore and build on."
Source